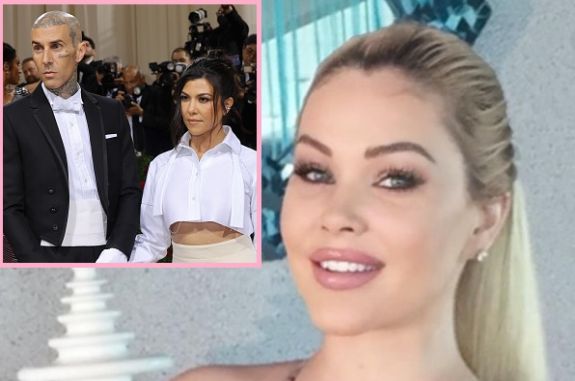 Shanna Moakler is no stranger to reality TV, but she has no interest in keeping up with–– or being friends with–– the Kardashians.
On this week's episode of the Miss Understood with Rachel Uchitel podcast, the former pageant queen and Playboy Playmate— who was married to musician Travis Barker from 2004 to 2008— spoke about her ex's marriage to Kourtney Kardashian, calling the union "so f**king weird.
She also called out the couple for things they've done and said in the past that she feels has been "absolutely disgusting."
Travis and Kourtney began dating in 2020, got engaged in 2021 and ultimately tied the knot three times the following year. The couple's largest (and final) marriage ceremony was held in Portofino, Italy, on May 22, 2022. Fans/haters can watch the couple's big day go down on Hulu's 'Til Death Do Us Part.
When asked about the initial public reaction to Travis and Kourtney's relationship, Shanna recalls being "so bullied" in the media.
"It just has put a really bad taste in my mouth," she said, admitting part of that "bad taste" was due to her admittedly "not being a fan" of the couple.
"If I made any statement whatsoever I was just called bitter and jealous," she added.
As longtime reality TV fans may recall, years before Travis sold his soul began rubbing non-photoshopped elbows with the Kardashians and Jenners, he and Shanna had a reality series of their own: Meet the Barkers, which aired on MTV from 2005 to 2006.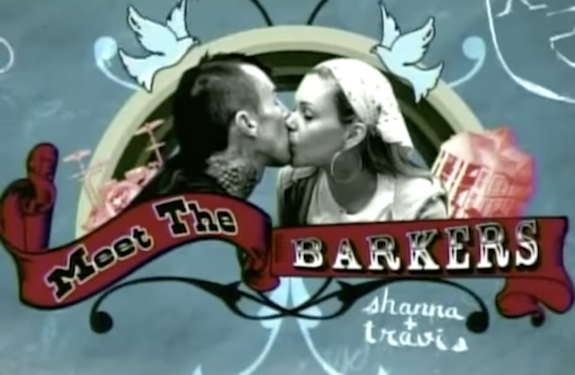 Shanna and Travis appeared in the series along with their children Landon (now 19) and Alabama (now 17), as well as Shanna's eldest daughter, Atiana, whom she shares with boxer Oscar De La Hoya. (Travis remains close with his former step-daughter, Atiana, to this day.)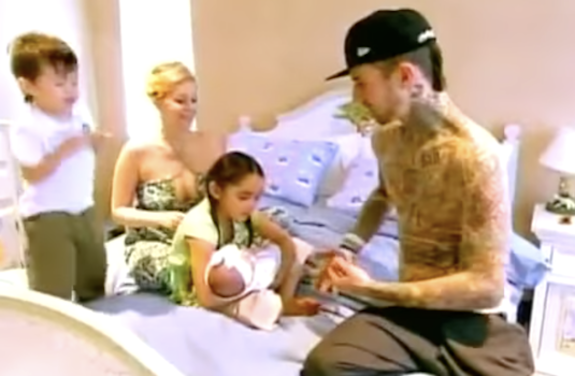 Shanna claims she isn't bitter or jealous about Travis moving on to a new wife (or reality show), as she doesn't even know her ex-husband today.
"I don't even know Travis Barker anymore," she said. "We haven't been together since almost 2010, 2012, and I don't even know him. I don't know what his favorite movie is, I don't know what his favorite food or color is. We're not together [and] I have been in my own relationships."
In another part of the interview, the Celebrity Big Brother star called the Barker-Kardashian union "f**king weird."
"I just think the whole thing is so f**king weird," she said. "I really don't have anything positive to say about it. It's not because I'm bitter and I'm definitely not jealous, it's just I think things that have been said and things that have been done are absolutely disgusting.
"I wish them nothing but the best and as long as they're good to my kids, that's all I care about," she continued. "But I think the whole thing is really weird."
While Shanna did give Travis props on the podcast for being a "great dad," she admitted they've had co-parenting "up and downs" over the years, and said she's looking forward to no longer having to deal with that in the near future.
"We only have our 17-year-old [Alabama], who will be 18 this year, and then our work is done here," she said. "And we never have to see each other or talk to each other ever again and I look forward to that day."
Listen to Shanna's full interview below.
RELATED STORY: Caitlyn Jenner Reveals on 'Big Brother VIP' That She Wishes She Were Closer to Her Ex-Wife Kris Jenner: "Our Relationship Is Not As Good As It Should Be"
(Photos: Instagram; Mike Coppola/Getty Images; MTV; YouTube)