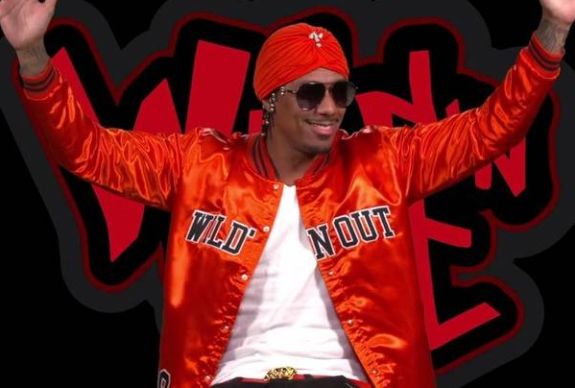 Nick Cannon is putting in the work in his one-man mission to repopulate the earth, but one thing the father of 12 isn't doing is making more work for the child support courts.
In a new interview with St. Louis radio station Hot 104.1's The Home Team Morning Show Nick revealed that, despite having a dozen kids and half-dozen baby mamas, he has yet to be put on child support by any of the ladies that he has kids with. Nick bragged that he simply gives each baby mama what they need and doesn't have to get the child support courts involved.
"I'm not on the government," Nick told the show's hosts when he was asked how much child support money he pays out each month.
Nick stated that he just gives each baby mama whatever they ask for.
"It ain't even about a monthly allowance or amount of money, because I don't give myself that. What they need, they get," Nick said. "There's never been something that one of the mothers of my children has asked for and they didn't receive.
"That's why they call me The Provider!" Nick joked. "Whatever you need."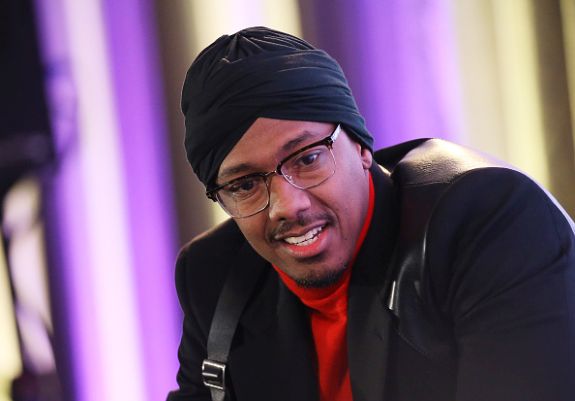 As fans know, Nick welcomed five kids in 2022 alone. Nick's 2022 baby boom kicked off in July when he and Bre Tiesi welcomed Legendary Love. Two months later, LaNisha Cole gave birth to daughter Onyx Ice and one week after that, Rise Messiah was born to Nick and Brittany Bell. (Brittany is also the mother of two more of Nick's children–- son Golden, born in 2017, and daughter Powerful Queen, born in 2020.)
In November 2022, Nick welcomed daughter Beautiful Zeppelin, born to Abby De La Rosa. (Abby also shares twin sons Zion Mixolydian and Zillion Heir with Nick.)
Nick is also a father to 11-year-old twins Moroccan and Monroe with ex-wife Mariah Carey, and daughter Halo, born to him and Alyssa Scott in December 2022. (Alyssa is also the mother of Nick's son, Zen, who died from a brain tumor at five months old.)
In his radio show interview, Nick admitted that it's not easy being a Nick Cannon Baby Mama, despite how financially lucrative it may seem for the six women who had his babies.
View this post on Instagram
"You've got to make sure the woman can handle the process, especially in my life. That's why I have so much reverence for them," he said. "Anybody who could put up with me, and anything from my schedule to how I gotta move, and being in the media and stuff like that. That's a queen…it ain't easy."
Nick said that he will always hold each baby mama in high regard.
"I have so much respect and admiration for the individual[s who had my kids]. Everybody has their challenges — but when you really understand this woman has given the greatest sacrifice, and sacrificed her body to bring a child into this world, that's the best gift any man could ask for," he said.
"Regardless of what goes on in any scenario, I'm gonna always show love and respect. I'll never say anything disrespectful or bad about any of the mothers of my children."
View this post on Instagram
The Masked Singer host added that, no matter how many kids he has, each time he finds out that he's having another one, he's excited.
"Every time someone lets you know that there's a child coming, there's this…God-like excitement and joy that comes over you," he said. "You don't really be thinking about, 'Now how'd that happen?!' Now, as a younger man…kids were scary and you didn't want to have [them]. But I'm a middle-aged man now. So any time someone has told me, 'Yo, we about to have a baby' that's the happiest feeling that anybody could experience, as a man at this stage of my life."
Nick said he's often asked if he's done having children, now that he has a dozen.
"Is that a challenge? No, it's funny because this question…I really don't know. I tried to say I wasn't have any more after two, after six, after eight [kids]…obviously, I know how to get to them ovaries!"
RELATED STORY: Nick Cannon Welcomes His 12th Child, A Baby Girl With Alyssa Scott, One Year After Their Son's Death