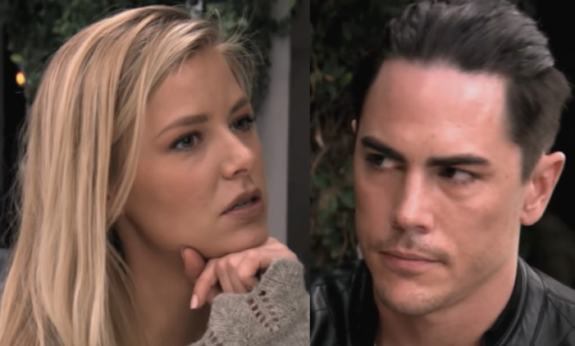 Tom Sandoval appeared to show some remorse this week for carrying on a months-long affair with co-star Raquel Leviss behind his longtime girlfriend Ariana Madix's back.
The Vanderpump Rules star spoke briefly about the Scandoval when approached by a TMZ photographer in a parking lot on Monday. Sandoval answered questions (and side-stepped others) while struggling to fit a large suitcase into the back of his vehicle. (FYI, Sandoval loads luggage the same way he sings and conducts romantic relationships: not well.)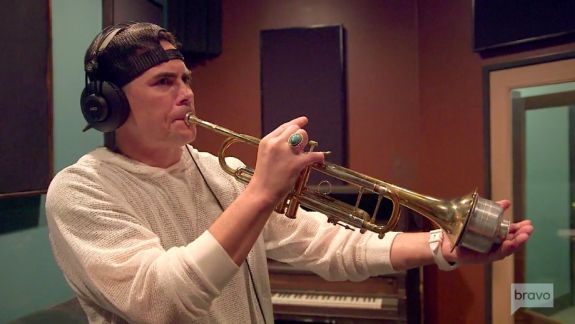 When asked how the Season 10 reunion went, Sandoval said it was "interesting," adding that viewers would have to wait until it aired to see how everything went down.
As The Ashley told you last week, Sandoval and Raquel were reportedly put through the wringer by their cast mates–- as well as Lisa Vanderpump and host Andy Cohen–- for the Scandoval, with two unnamed cast members nearly coming to blows and having to be separated by Andy.
Sandoval went on to tell the parking lot paps that he could not comment on how Ariana was doing or whether they had spoken lately. While he confirmed his "restaurant business"–– aka Schwartz & Sandy's–– had been impacted by the Scandoval, he didn't discuss details or mention Tom Schwartz (or the Tom's other Schwartz & Sandy's business partners).
"It's tough man," he said. "I like, honestly, don't even want to comment on that. But yeah, it's been rough."
"They say time heals all wounds, so we have to wait and see what happens," Sandoval said of the photog's suggestion that the Scandoval backlash would ease up eventually.
Sandoval was asked if he would change anything if given the opportunity to go back in time.
"Hindsight's always 20/20, man," he said, before making sure the photog understood his statement. " … you know what [hindsight] means? Like, you look back at the situation and think of all the things that you should have, would have, could have done better. … Like, looking back at like, when you handle a situation.
"Like, yes, I could have handled things way better," he added.
Sandoval said he couldn't talk about his relationship with Raquel, though he also didn't deny the relationship exists.
As for why he believes he's "getting so much heat" for the cheating scandal, Sandoval admitted his affair with Raquel was something no one saw coming.
"I just think it was really unexpected," he said.
During a separate interview this week, Ariana was also probed by parking lot paps and asked for her opinion on Sandoval and Raquel grabbing dinner together after the reunion.
"I don't know what they do," Ariana said, before then being asked if she cared that her ex-boyfriend and former friend were photographed dining together.
"At this point, I don't care about anything that either of them does," she said.
New episodes of 'Vanderpump Rules' air Wednesdays on Bravo; two new episodes are set to air on Wednesday, March 29.
RELATED STORY: 'Vanderpump Rules' Cast Members Drag Tom Sandoval & Raquel Leviss at Reunion Over 'Scandoval'; Andy Cohen Reportedly Steps In to Prevent Physical Altercation
(Photos: Bravo; Instagram)