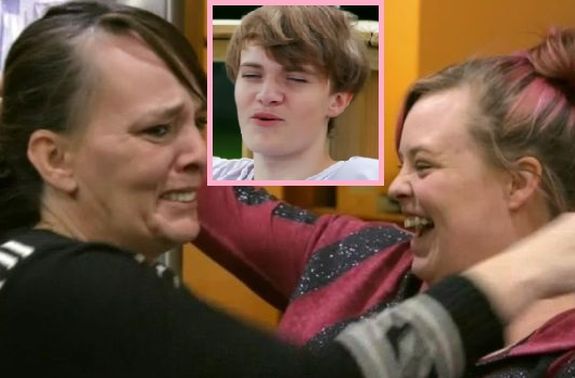 Catelynn Lowell is in the middle of a very public family feud with her mother April and her grandmother– and now her little brother Nick is jumping into the dogpile!
The Ashley is going to attempt to wade through all the social media posts and rants and recap this mess for you…
Just days after Catelynn posted photos of her heartwarming reunion with her firstborn child, Carly, the Teen Mom star blasted her mom, grandma and little brother for their "toxic" actions on the day of Cate's visit with Carly and the ones following. It appears that April was present for the visit with Carly– which took place last weekend— and, according to Cate's Instagram post on Thursday, April "celebrated" the reunion in a toxic way.
"This is how my 'family' treats me the morning after our visit [with Carly]," Cate wrote in the caption of screenshots of texts between her and her grandmother Judi, and her and Nick. "The morning after saying goodbye AGAIN to Carly… the morning after seeing my mother drink a beer at our visit…even tho I spoke about my boundaries and not wanting to be around her when she is drinking.
A morning when I was going to have to call her out for that…and I'm the toxic one in this family?"
(As 'Teen Mom' fans know, April has struggled with alcohol issues for years.)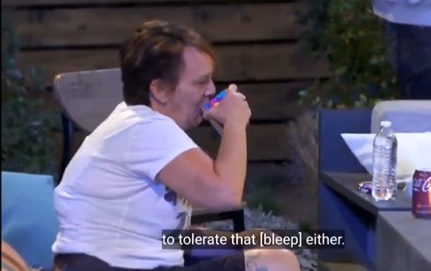 In the screenshots posted of the text convo that Cate had with her Grandma Judi, Grandma Judi tells Catelynn that she "never [has] to worry about me crashing your FAKE reunion because if I wanted to be there I would've. You are disrespectful and TOXIC."
(It appears that some of the family members were upset that they weren't included in the visit with Carly.)
Grandma Judi went on to scold Catelynn for treating April so poorly and messaging mean things to her.
View this post on Instagram
Also defending April was Nick, who tells Cate that she shouldn't have been "talking s**t" about April behind her back.
In her caption, Catelynn wrote that she feels betrayed by her family.
"How can a 'grandma' and 'brother' speak to me like this?" she wrote. "I'm the one that's working so damn hard to break these intergenerational traumas! When is enough enough?! When does a person just walk away from all the toxic s**t?! This is NOT how family is supposed to be…I'm so over it. I'm exhausted…"
Nick— who is now 17— was not happy about his sister's rant about their family. He decided to go on Instagram Live on Thursday and blast Catelynn, as well as her husband Tyler Baltierra.
Here's what Nick had to say about the couple:
Nick Claims Cate & Ty Took Money From Their Kids to Pay Off Their Tax Debt
On Instagram Live, Nick discussed Cate and Ty's recent tax troubles, claiming that they have had to "take" money from their three daughters' bank accounts to pay their tax debt. (As The Ashley previously reported, Cate and Ty paid off their massive tax debt— which at one point amounted to $856,800— in January.)
"They're gonna be screwed," Nick said. "They had to pay a million dollars in taxes last year. They had to pay 20 grand every month… they eventually got so broke that they had to start taking from Nova's bank account, Vaeda's bank account, Rya's bank account."
Nick Slams Catelynn & Tyler For Acting A Certain Way For The Cameras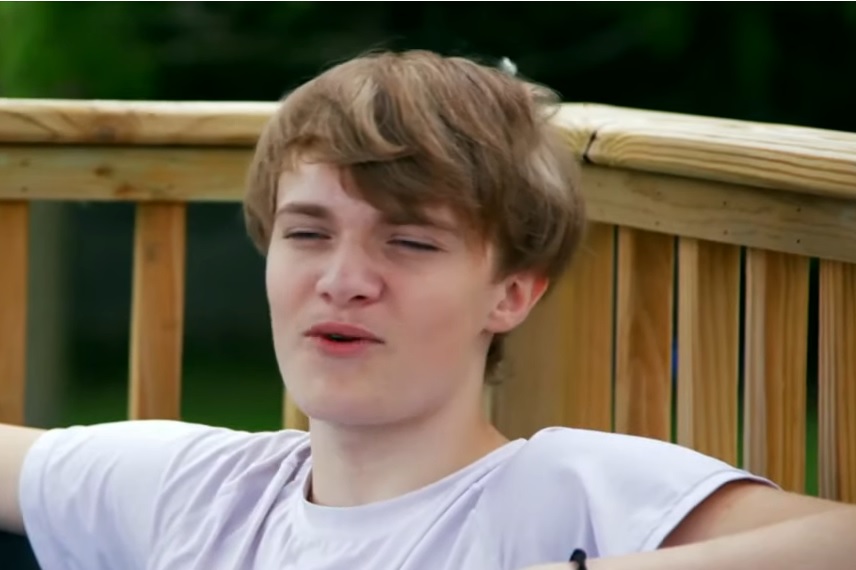 "[Catelynn] portrays this character; she's the princess and [feels] we should all bow down to Catelynn and she is our queen," Nick said.
When asked about what Tyler's really like, Nick stated that he's not nice.
"Tyler is not [nice], nearly. He almost divorced my sister like 12 times," he said. "No, he's definitely not nice."
Nick Also Claims That Tyler Has a Boyfriend in Arizona
"He's got a boyfriend," Nick said of Tyler. "This is a true story, too. I love John [whom The Ashley is assuming is the alleged boyfriend] to death, but you know it's bad when [Tyler] goes to Arizona a lot. And Catelynn was worried about him going to Arizona, so she had to buy a trip to go there to make sure Tyler wouldn't cheat on her with [the artist known as] Sik World. Just sayin'!"
(Tyler has appeared in several of Sik World's music videos over the past few years.)
View this post on Instagram
Nick Claims April Got a Tattoo of the Word "Toxic" Because Cate Has Called Her That So Many Times
Nick went on to defend April, stating that Catelynn messaged April and called her a "piece of s**t", etc. and, according to Nick, the attack was unwarranted.
Nick added a chuckle-inducing anecdote, stating that Catelynn has been calling him and April "toxic" for years. In fact, Catelynn has described April as toxic so much, that April went out and got a tattoo of the word 'toxic!'
"My mom's got a 'toxic' tattoo, just for Catelynn!" he said.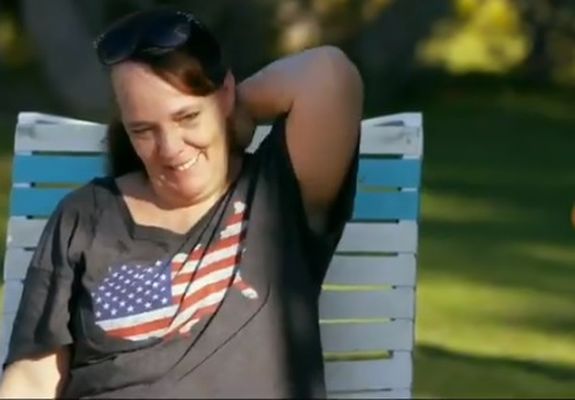 Catelynn Responds to Nick's Claims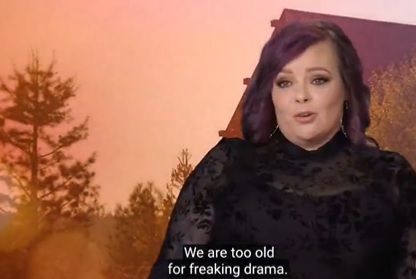 Cate took some time from peeing in Tupperware to respond to her brother's nasty accusations. While she didn't address each of Nick's claims directly, she did make it clear that, in her opinion, he is a liar.
"If you believe anything my 'brother' said on his Live then you are just as crazy as him," Catelynn wrote on Instagram Stories. "This poor kid is soooo brainwashed it's insane and sad! Hopefully one day when he's older he will realize. And how he pretends he's so nice to me. He's not!"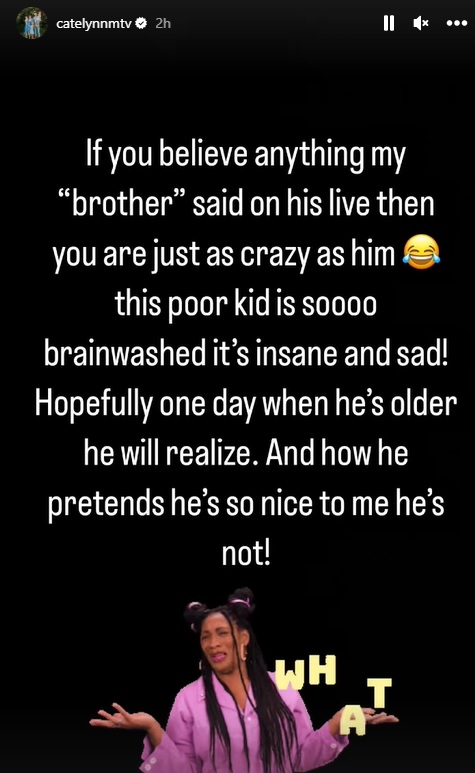 Catelynn went on to claim that Nick has stolen from her, and that she has paid for him to take a lie-detector test (as you do)….
"Like I'm sooo over it all…but again, I'm the toxic one?" she wrote. "Wanna talk receipts? I've got more! All he had is some made up s**t in his head.
Nick posted a final comment to Instagram Stories.
"I'm not responding to anything else," he wrote. "I said what I needed to but in all reality she shouldn't have posted any of this to begin with. Very very immature."
This is not the first public feud Catelynn has had with a sibling. Back in January, Catelynn's half-sister (by April), Sarah Haviland went on a rant against Catelynn and MTV over how April was portrayed on Teen Mom Family Reunion. (You can read about that online battle here.)
April and Tyler have yet to speak publicly about Catelynn's post and/or Nick's claims.
RELATED STORY: Catelynn Lowell Shares New Photo of Bio Daughter Carly After Recent Visit; Tyler Baltierra Applauds Carly's Parents Brandon & Teresa For Doing "An Amazing Job Raising Her"
(Photos: Instagram; MTV)