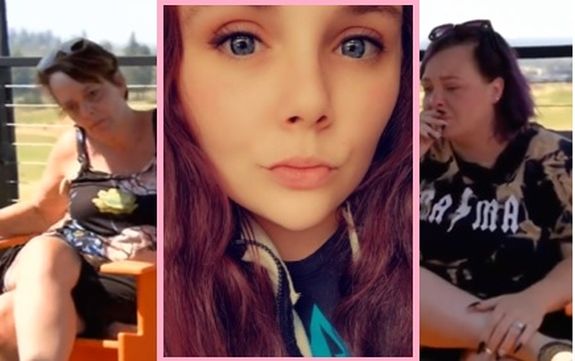 Catelynn Lowell is clapping back at her little sister, Sarah Haviland, after Sarah blasted Catelynn over her treatment of their mother, April Brockmiller. Sarah also ripped into MTV for the unfair way she feels April has been portrayed on the currently airing season of Teen Mom Family Reunion.
Catelynn (and later her husband Tyler Baltierra) slammed Sarah for what she said in the TikTok videos (one of which has since been deleted). Sarah claimed that Catelynn has faked the trauma and PTSD she suffers from her childhood for the show, and that Cate placed her oldest child, Carly, for adoption in 2009 because she didn't want Tyler to leave her.
Sarah also defended April, who was intoxicated on a few recent episodes of 'Family Reunion.'
Let's start from the beginning, shall we?
In one TikTok video, Sarah introduced herself as Catelynn's sister, then slammed the Teen Mom star for using April as a babysitter, while claiming she is not a good parent.
"MTV shows what will give them viewers and clearly it works but you can't judge someone from 14 years ago," Sarah wrote on TikTok. "The only time my sister talks to my mom is to babysit her kids which is often lol."
"I don't care what any one of you want to say I will ALWAYS stick up for my mother. MTV portrays her as s**t ALL the time for [their] own views. Take it how you want. If Cate wants to portray her so bad why does my mom always [watch] her kids, because clearly she's not a s**t person like MTV portrays her to be."
In the now-deleted video, Sarah (who has a different father than Catelynn) denied that April is an alcoholic and claimed that she is being portrayed that way on the show for ratings.
"I am sick of you guys talking crap about my mom," she said. "You guys wanna say she has an addiction and she's a drunk and an alcoholic and you guys want to message her and dog on her. That s**t's not cool and you guys don't know anything…"
View this post on Instagram
"I will go into depth because I don't have a contract with MTV and I'm sick of you guys dogging on my mom. And I'm sick of Catelynn dogging on my mom…"
"She does not drink all the time, maybe once every two weeks," Sara said of April later in the video. "And yeah, she is going to drink when MTV is around because MTV makes her out to be the bad guy all the time…my mom's not a piece of s**t."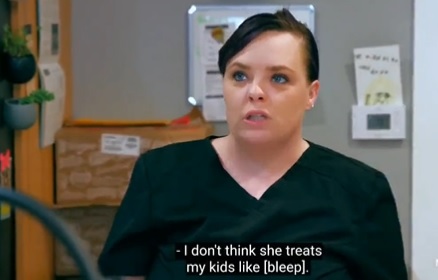 She then went on to describe what she says happened in 2009 during Catelynn's 16 and Pregnant episode, claiming that April thought Cate was keeping Carly up until the end of the pregnancy, when she surprised her and told her she was placing Carly for adoption.
"She was afraid that Tyler was going to leave her, so what was the real reason that Catelynn gave Carly up? Hmm," Sarah said, before turning her thoughts to Catelynn's mental health issues and childhood trauma, which are frequently discussed on the shows.
"Catelynn had all this traumatizing PTSD and all this s**t growing up, OK? Well me and Catelynn are not that far apart. We're four years apart, so if she has all this trauma from her childhood, wouldn't I have that trauma?" she said. "Because I sure as hell don't have that trauma that Catelynn has. It's all for the show!"
Obviously, Sarah rides very hard for April. In fact, she named her daughter– who was born in 2020— "April" in honor of her mother.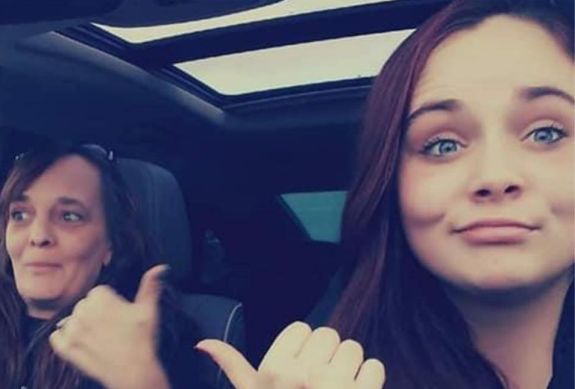 Surprisingly, though, Sarah and April have not always had a good relationship. In fact, back in 2014, Catelynn confirmed to In Touch Weekly that she had taken legal custody of Sarah— who was then 16— after April kicked Sarah out of her house.
"She was living on a drug addict's porch without any food — what else was I supposed to do?" Catelynn told the magazine. "We're not raising her, but guiding her."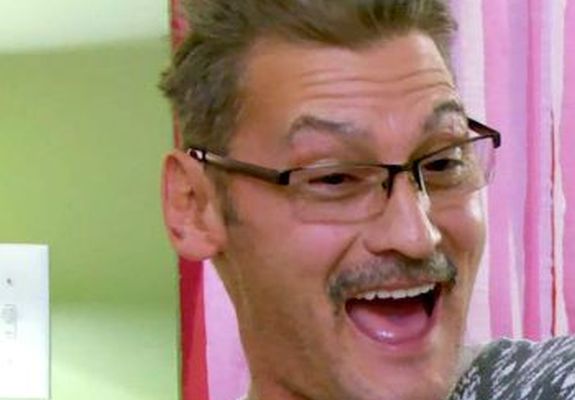 Sarah's TikTok videos and accusations obviously struck a nerve with Catelynn, causing her to post a series of old screenshots that showed Sarah praising Cate and Ty on Facebook for all they've done for her in the past. Catelynn then went Live on Instagram to discuss the issues.
View this post on Instagram
"I have a sister named Sarah, she went on TikTok yesterday and posted a video saying many things, saying that everybody doesn't know my truth…that my PTSD and my trauma are all lies, she basically disregarded me having PTSD and trauma…saying like, 'We were only four years different, and if Catelynn has all this trauma, why don't I have any trauma?'
"The bitch don't know she has trauma, because she's never worked on her s**t," Catelynn explained, adding that she gave Sarah a house and cars to help her out over the years. "She can't keep a job. She'll work for a day or a week and then quit. She definitely has some trauma, she just doesn't know what it is. She has no clue what the f**k it is she's dealing with but she has it."
Catelynn was particularly upset about the claims Sarah made regarding Carly.
"She tries to act like everything is fake. She even said something like, 'The reason Catelynn placed her daughter for adoption was she was afraid Tyler was going to leave her.' That's not accurate at all," Catelynn said. "I wasn't forced to do the adoption. I made the f**king decision my damn self! Nobody forced me to do it."
Catelynn also addressed all of the help she's given Sarah over the years.
View this post on Instagram
"She lived with me while she was in middle school and high school, for a very long time," she said. "She lived with me, I bought her a trailer— a brand-new trailer in the trailer park when she was old enough so I could try to set her up on her feet…I literally bought the trailer for her, she just let it go.
"It just pisses me off that she's trying to say my trauma and stuff is fake, and that I was forced to do an adoption. Are you f**king kidding me? Who are you? She has stolen from me so many times…she would steal from me and I would let her back into my life. This happened for years, her constantly doing something to hurt me and me letting her back into my life."
Catelynn stated that, up until recently, she and Sarah had a good relationship, and Sarah had even made Catelynn the godmother of her daughter. Catelynn also claimed that she would help Sarah financially when she needed it.
"Every once in a while she would ask me for help, so I'd help her with a water bill or I'd buy a battery for her car…I helped her with the battery for her car, and then two days later she asked me for money again, and I just got this bad gut feeling about it…with her not working or keeping a job…
"The one time I tell her no, said, 'Sorry, I'm not giving you money,' she literally freaked out on me, called me every name in the book, said, 'I'm only famous because I gave my kid away' and that I got paid to give my kid away. And this is my only blood sister, saying these things to me…"
Catelynn said she cut Sarah off after she made the comments about Catelynn getting "paid" to give up her child.
"Do you all really think that I wanted to give my baby away? No. I did not. But I knew at the time it was the right thing to do, because of my living situation because of my age. I just completely cut her off now, because for the one time I'm going to say no, you are going to say evil and hurtful things. I will not tolerate it anymore. Blood or not, I will not tolerate it."
She also stated that her mental health issues are very real.
"I do have PTSD and panic disorder and I know this because I was diagnosed by top-notch psychiatrists and psychologist. I just hate the fact that she's going on her profile and she's talking about me, her sister. It's the most disgusting thing ever," Catelynn added.
While April has not yet commented on Sarah and Catelynn's feud, Cate's husband Tyler did defend his wife.
"The audacity of some of my in-laws is astounding (however not surprising unfortunately). ..I wish I could say that I'm in shock…but I'd be lying," Tyler began a comment left on Catelynn's post about Sarah. "My wife has literally done NOTHING to deserve any of the heartless, cruel & vulgar comments that her siblings have made about her (both publicly & personally) and to be honest I don't even really get mad anymore when this stuff happens (since I'm so used to her family treating her this way). I just get sad for her.
"This woman literally has one of the most purest hearts I've ever come across & she is the last person that deserves such cruelty, especially from the people that she has bent over backwards more than once to help!"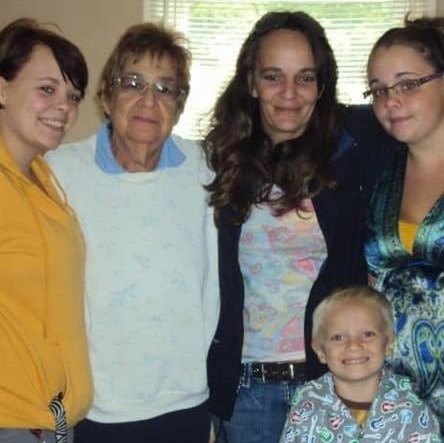 Tyler also claimed that both Sarah and Cate's little brother Nicholas have both allegedly stolen from him and Catelynn in the past. He stated that Nicholas allegedly stole $2500 worth of equipment from their home and tried to sell it online, and that Sarah's latest thievery happened at Christmas.
"Sarah [stole] money from us on Christmas during our gift exchange (which was only one of MANY times she has stolen from us before)," Tyler added.
April is currently appearing on 'Teen Mom Family Reunion' Season 2 with Catelynn.
RELATED STORY: Catelynn Lowell & Tyler Baltierra Call Farrah Abraham a "Mean Girl" & Criticize Her Altered Appearance: "Farrah Looks Unrecognizable"