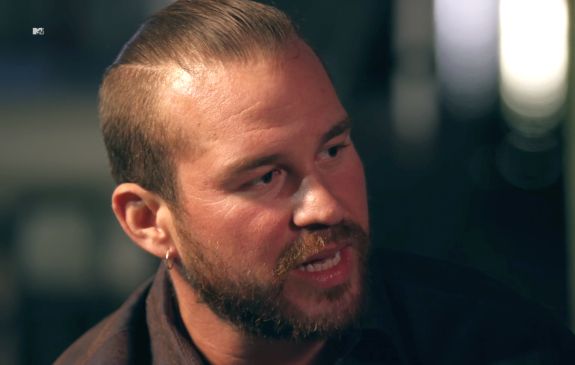 Nathan Griffith is having a busy summer.
According to The Sun, the baby daddy/former soulmate of Jenelle Evans was arrested in Miami Beach, Florida, last month for Driving Under the Influence (DUI), just weeks before the Teen Mom 2 dad was jailed in Las Vegas, Nevada, for allegedly choking his sister.
As The Ashley previously reported, Nathan was arrested Wednesday for felony battery by strangulation and currently remains behind bars. His sister, Heather Griffith, has come forward as the alleged victim. (Click here for more details on the allegations and arrest.)
Weeks before Nathan was jailed in Las Vegas, though, he had a(nother) run-in with police in Florida after an argument with his wife, May Oyola.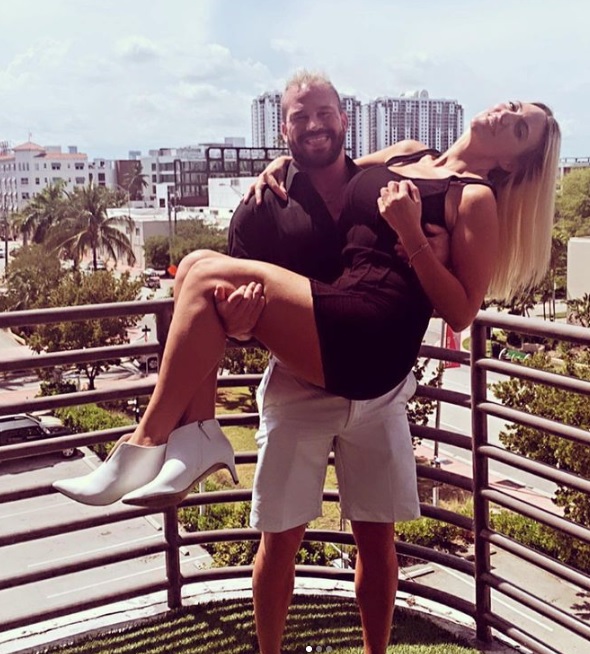 The Sun reports that Nathan's DUI arrest occurred after police were called for a "disturbance between a male and a female" on June 1 around 7 p.m. When officers arrived to the location, Nathan was reportedly sitting in the driver's seat of a parked vehicle with the engine still running.
"Officers could smell the odor of alcohol emanating from the interior of the vehicle and from the defendant's person," the police report read. "The defendant exhibited slurred speech, glossy eyes and a flushed face indicative of a person under the influence of alcohol."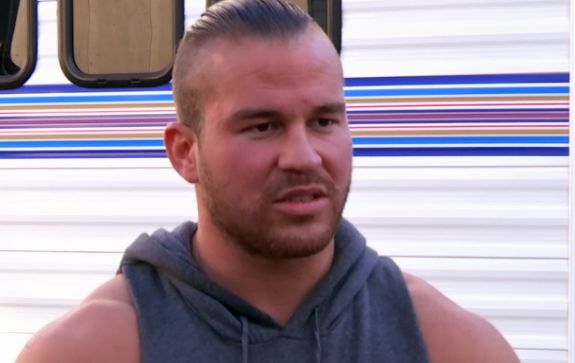 Nathan's sometimes-estranged wife told police she witnessed Nathan consume several alcoholic beverages–- both on FaceTime and in person-– that day. Officers went on to ask Nathan to perform various field sobriety tests, and though he was cooperative, he failed to keep proper balance and was unable to listen to instructions provided by the officers.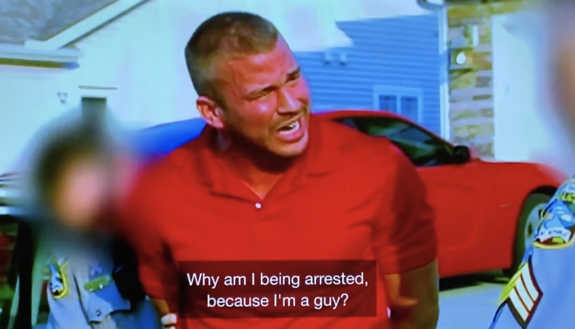 As a result, Nathan was cuffed and taken to the Miami Beach Police Department. During transport, he allegedly became belligerent and aggressive, at one point "striking the back cage of the patrol vehicle with his forehead."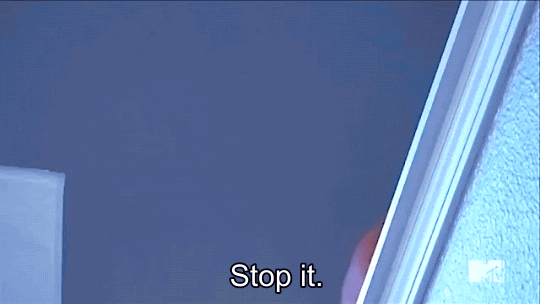 Nathan reportedly refused to exit the patrol car after arriving to the station and continued to refuse to submit a breath test. When officers checked Nathan's vehicle, they allegedly found an empty bottle of Tito's vodka inside a bag located on the passenger-side floorboard; the cap to the bottle of vodka was found on the driver's side floorboard.
Nathan was charged with DUI, refusing to have his blood alcohol tested, and driving with a knowingly suspended license.
He is due in court on Tuesday in Las Vegas for his next hearing in regard to his strangulation charge.
This is certainly not Nathan's first alcohol-related arrest. The former 'Teen Mom 2' dad has been hauled off to the clink at least five times for DUI and/or other offenses related to drinking. (This is in addition to his many domestic violence arrests, and his three arrests for strangling women.)
Nathan had his first DUI around 2012, and followed it up with another DUI arrest in 2013 while with Jenelle. In June 2016, he was picked up in Myrtle Beach, South Carolina, and hauled into jail on charges of disorderly conduct, public intoxication, impairment and endangering himself and others. In October 2019, he was charged with DWI in North Carolina, after being found by cops unconscious in his car in a grocery store parking lot.
RELATED STORY: Kail Lowry Talks About How Her Relationships with Men Have Caused Trauma to Her Kids; Addresses Rumor That Her Relationship with Elijah Scott is On the Rocks
(Photos: MTV; Instagram)