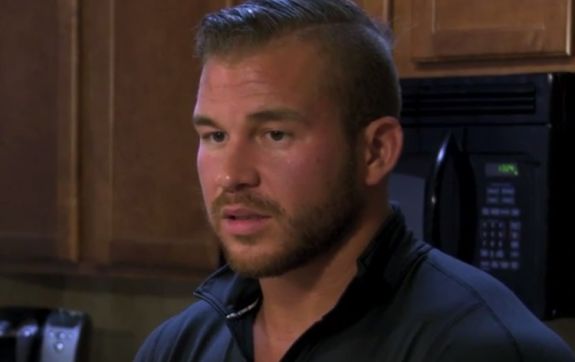 Trigger Warning: This story contains descriptions of domestic violence.
Teen Mom 2 dad Nathan Griffith was arrested on Wednesday for felony battery by strangulation, and now his sister, Heather Griffith, is coming forward as his alleged victim, giving horrifying details of Nathan's attack on her in which she says he tried to choke her to death.
"He tried to kill me, his own sister," Heather told The Sun on Thursday.
In her interview with The Sun, Heather revealed that Nathan had been staying with her and her husband William in Nevada, and that her husband has been friends with Nate since they were in the military together.
Nathan— who has struggled with alcohol issues in the past—allegedly started to drink once Heather's husband left the home.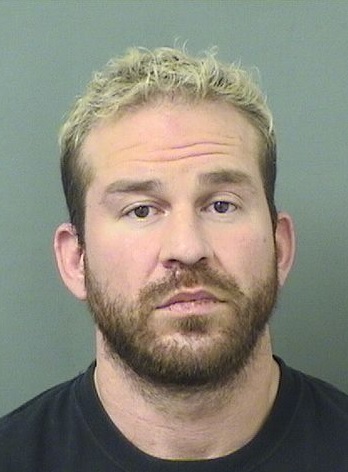 "My husband went out of town yesterday, and Nate had been sober at least a week, so he decided that he was going to drink immediately, as soon as my husband left," Heather stated. "That's when the threats and everything started. He said to me: 'Well, you know who is not home to protect you.'"
Heather claims that, during their argument, Nathan wouldn't let her leave the house and eventually began strangling her.
"He started doing what he does to all women, he started choking me," Heather said. "He threw me on the ground and got on top of me and told me I was going to die, that he was going to kill me."
Heather told The Sun that Nathan was trying to get her to pass out.
"In between sessions of him choking me, because he's trying to make me blackout, I said 'Nate, I'm your sister, how can you do this to me?' And he's like, 'I don't care. You're going to die.'"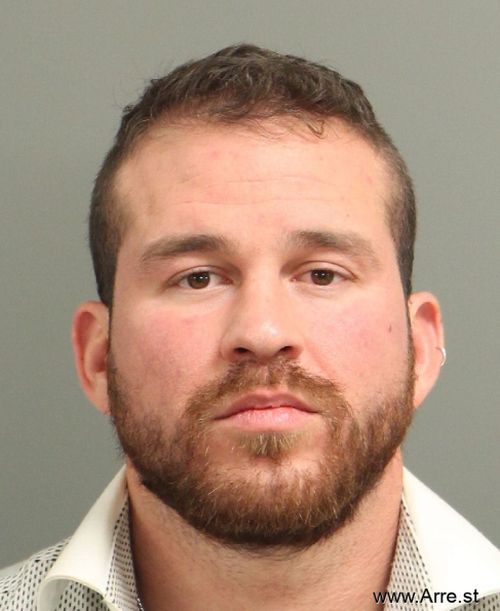 Heather claimed she was finally able to use her legs to kick Nathan off of her and she escaped.
​​"He really tried to kill me. I literally got myself into a situation where he was not going to stop. He told me I was gonna die. He told me it was going to kill me," Heather said. "And seriously, if I wasn't able to get him off me, I probably would be dead right now."
Heather claims she felt bad about calling the cops on Nathan but said she had "no choice."
"I love my brother, but I have no choice but to do something. He nearly killed me!" she said. "He put both his hands over my throat and literally tried to kill me and he will go to jail. I don't care…
"I will press charges against him," she continued. "There is no mercy this time. He did that to me in my own home… as far as me and him, we are done until he gets real help."
Heather claimed that the marks on her neck were "so severe" that cops immediately arrested Nathan and that she isn't able to drop charges against him even if she wanted to. (Nathan's charges from his arrest in February for strangling a former girlfriend were eventually dropped because the girlfriend didn't want to press charges.)
"He's left marks all over me. It's pretty undeniable," she said. "The whole side of my face is swollen and my neck too."
As for what caused the alleged aggressive behavior in Nathan, Heather claimed that her brother binge drinks and takes steroids.
View this post on Instagram
"He'll drink for like a week or two, like one to two bottles of Tito's [vodka] every single day. And then he'll just quit– he'll get in some kind of trouble or run out of money and then quit and then he does it all over again. And then he's always doing steroids," she told The Sun.
She also believes that Nathan feels like he's above the law.
"He honestly thinks he's bigger than women. Well, you're not bigger than the justice system. And eventually, even if I don't do it, it will catch up to him…" she said, adding, "I don't care if my whole family hates me afterward, but he's going to go to jail."
Interestingly, it was Heather and her husband William who called the police after Nathan's strangulation incident in February. According to court records obtained by The Ashley for that incident, William told police he was concerned after Nathan video-called him and told him he had "lost it," choked his then-girlfriend and dragged her up the stairs.
After speaking to Nathan, William texted Nathan's girlfriend to check on her. When the girlfriend informed William that she was not OK, William called police.
Heather told The Sun that she doesn't want Nathan to do this to yet another person.
"Nate is harming himself by harming me. He's harming his innocent children by harming me. It's got to stop, it's going to stop. I don't care what I have to do, but he's not going to do this again," she said.
Nathan's baby mama, Jenelle Evans, has yet to comment on Nathan's latest arrest. Last week, though, she did state on social media that Nathan hasn't seen their son Kaiser in more than seven months.
View this post on Instagram
The Ashley can confirm that Nathan is still behind bars in Nevada as of press time.
RELATED STORY: Former 'Teen Mom 2' Dad Nathan Griffith Arrested in Las Vegas for Battery by Strangulation