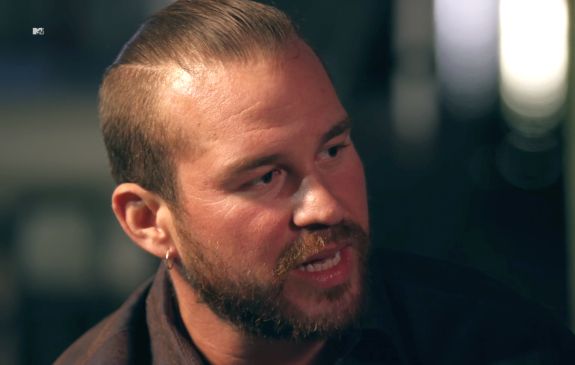 Trigger Warning: This story contains mention of domestic violence.
Nathan Griffith– baby daddy and former soulmate of Jenelle Evans– is behind bars. Again.
According to TMZ, the former Teen Mom 2 dad was arrested Wednesday in Las Vegas, Nevada, and booked into the Clark County Jail for battery by strangulation.
---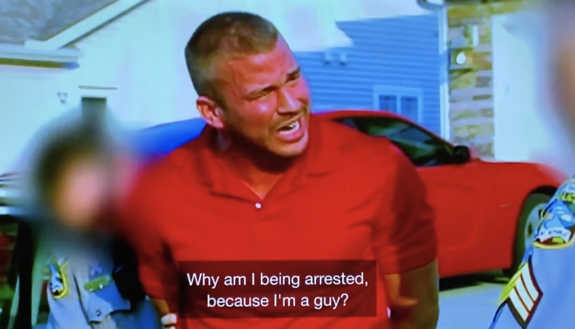 Law enforcement reportedly received a call around 9:15 p.m. to a home where Nathan was staying. Once officers conducted an investigation, Nathan was placed in handcuffs for allegedly committing the crime against a member of his family.
This certainly isn't the first time Nathan has ended up behind bars for committing a violent offense.
As The Ashley told you in February, Nathan was arrested in Florida and charged with Committing Domestic Battery by Strangulation– a felony charge.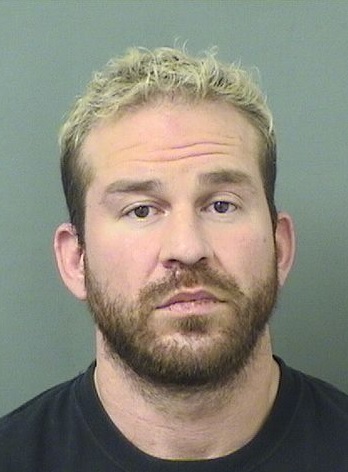 It was initially unknown who the victim of Nathan's alleged February attack was; however, the face of cut-off t-shirts married wife May Oyola in April 2022 and just a few months later, May had kicked Nathan out of their home and he was livin' on the street began asking Instagram followers to let him crash at their house. (It was later revealed that the victim was not May, but rather Nathan's girlfriend.)
Nate's charges were dropped due to the victim not wanting to move forward.
Nathan was also arrested and charged in December 2016 for assault/aggravated assault using strangulation after his girlfriend at the time claimed Nathan choked her after the two got into a fight.
In addition to multiple alcohol-related arrests over the years, Nathan was arrested in 2015 for domestic assault at the home he was sharing with then-fiancé Jenelle.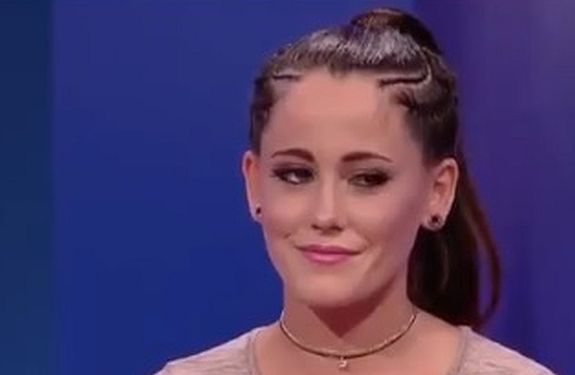 He's also been involved in a few domestic incidents, including one in 2020 when a woman obtained a protective order against Nathan, claiming he had been stalking her. (Nathan was not arrested for any crime in relation to this particular incident.)
Jenelle recently revealed that Nathan hasn't seen their son Kaiser in seven months and is dealing with "his own issues" at the moment.
UPDATE! According to court records obtained by The Ashley, Nathan is still behind bars in Nevada as of press time. He's scheduled to appear before a judge on Thursday at 1:30 p.m. PST. His bail has been set for $5,000.
UPDATE 2: Nathan remains behind bars following his initial court hearing. A request for persecution was sent by the District Attorney on Thursday following the hearing.
UPDATE 3: Nathan's sister Heather has come forward as the alleged victim from the attack, claiming that Nathan tried to kill her. Click here to read her description of what happened.
RELATED STORY: Ranking the Storyline for 'Teen Mom: The Next Chapter' Season 1B: From Most-Interesting to Snooze-Inducing
(Photos: MTV; Palm Beach Florida Sheriff's Department)