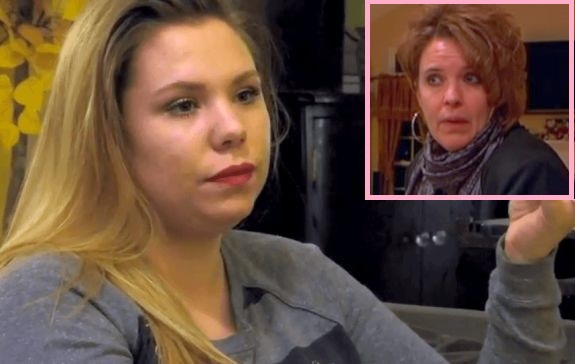 Kail Lowry is opening up about the trauma that her many long-term relationships with men have caused her kids.
The former Teen Mom 2 star discussed the topic on the newest episode of her Barely Famous podcast, noting that she sees herself making many of the same mistakes her own mother, Suzi, made in regards to having lots of men around while Kail was growing up.
"I very much did what she did, 100 percent, and I can't deny that," Kail said on the podcast. "It's heartbreaking to see it, and know it and acknowledge it, and to know that at this point, the only thing I can do is acknowledge it, apologize, and try to help [my kids] heal through it."
As 'Teen Mom 2' fans know, Kail has been estranged from her mother for over six years. However, Kail said she sees similarities in her own frequent relationships to how Suzi operated while Kail was growing up.
"I think that I did perpetuate the cycle of a lot," Kail— who is currently in a relationship with her live-in boyfriend Elijah Scott— said, adding that one of her kids specifically seems to be most affected.
"I see [the trauma my relationships have caused] more in one of my kids than I do in any of the other ones," she said.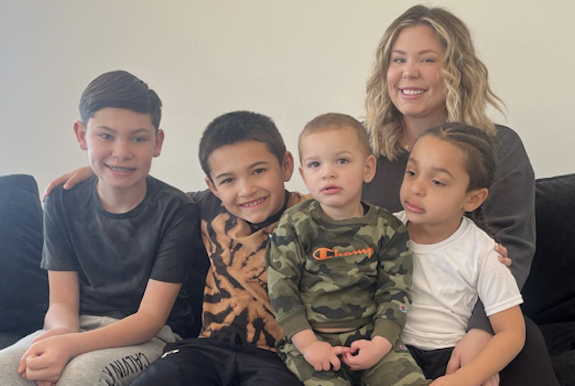 "It is my fault. I did not break the generational cycle of that…." Kail said, before addressing negative comments she got after discussing her kids' trauma during Thursday's episode of her Coffee Convos podcast.
"I don't think I've ever even eluded to saying that [my actions haven't] hurt me or my children. I completely take full responsibility for that," she said.
(For the record, Kail stated on the podcast on Thursday that, "if men [coming] in and out of my kids' lives is the biggest form of trauma [they have], I feel like I can live with that.")
Kail acknowledged that her frequent long-term– and sometimes live-in— relationships (which, in the past, have been with her baby daddies Jo Rivera, Javi Marroquin and Chris Lopez, as well as semi-recent relationships with Malik Montgomery and others) have caused trauma to her kids, but says she's willing to go therapy with them and discuss it.
"I will go to the ends of the earth to try to help them heal from it," Kail said.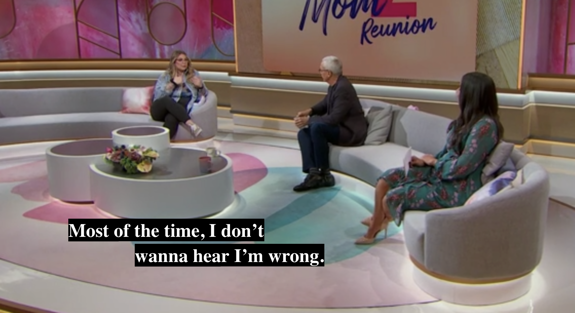 Her current long-term relationship with Elijah was a topic of discussion on the Internet this week, after the Instagram account @TeenMomChatter posted that Kail and Elijah were on the rocks after Kail discovered text messages from Elijah's family members, who allegedly don't like Kail. The discovery allegedly let to a big fight.
While Kail did not address the report specifically, she did acknowledge that there were a lot of rumors going around The Interwebs about her and Elijah this week. She assured her listeners that she is not currently fighting with Elijah, although she didn't state that the report from @TeenMomChatter was false.
"I just want to update everyone that Elijah and me are fine," Kail said. "I know I read some things that were sent to me…Elijah and I are fine. Relationships have ups and downs but what we go through is not anything out of the ordinary for any other relationship. So I just wanted to put that out there. I know I've gotten a couple of questions on my Q&A on Instagram.
"We're fine. Elijah and I don't really fight. We might have feelings about certain things, and maybe there was one time where I was like, 'I can't do this.' But overall, we don't argue, in almost two years, we don't argue. We don't take things out on each other. I think it's still just new for him to see certain things on the Internet."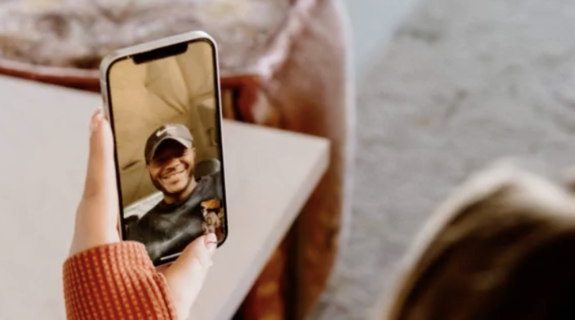 She also stated that her "life is in shambles" and that she knows "part of it is self-inflicted."
You can listen to the full Barely Famous podcast episode here.
RELATED STORY: Former 'Teen Mom 2' Star Kail Lowry Seemingly Slips & Confirms Birth of Fifth Child on Her Podcast; Reveals She Was In the Hospital Giving Birth in November 2022