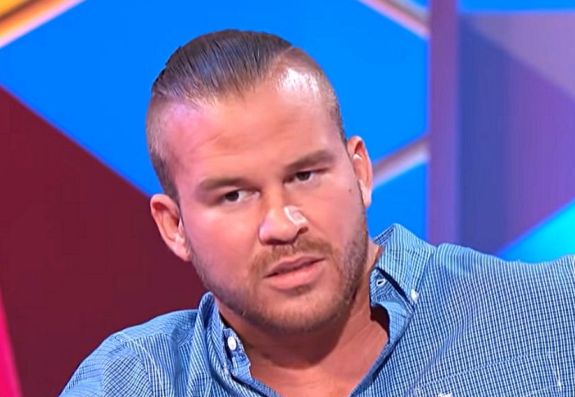 On Tuesday, Nathan Griffith headed to a place he's become very familiar with over the past few months: the courtroom.
The Ashley can exclusively confirm that the Teen Mom 2 dad (and former soulmate of Jenelle Evans) went before a judge in Las Vegas on Tuesday morning where he was assigned a public defender, due to his financial state.
Nathan— who was arrested last week and charged with felony Battery by Strangulation after he allegedly assaulted his sister, Heather Griffith, by choking her and threatening to kill her–reportedly declined to hear his criminal complaint read to the court.
"The Court conducted an individualized determination regarding the defendant's custody status," the court docs read. "Both the State and the Defendant's appointed counsel had the opportunity to present evidence and argument regarding the Defendant's custody status."
Nathan's attorney asked the judge to allow Nate to be released on bail and be monitored by Nevada's "Pretrial Compliance Unit," which monitors offenders once they're released and makes sure they're following their release guidelines. It does not appear that the prosecutors fought against Nate being released; however, they did ask that his bail be set at $5,000, and that Nathan be required to have "high-level electronic monitoring" while out on bail.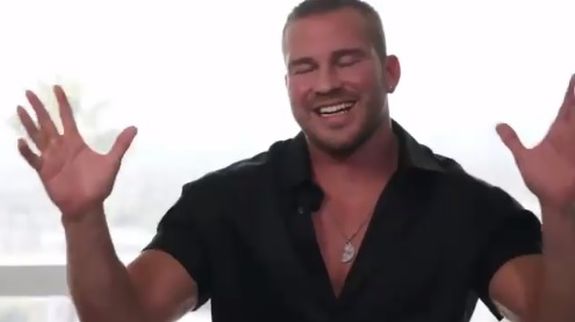 The State also asked that a no-contact order be issued, barring Nathan from contacting his sister. The judge approved the no-contact order, which will be in place until November 15.
The judge also agreed to release Nathan on bond with a Level IV monitoring in place. (That is the highest level of monitoring an offender in Nevada can have.)
According to the Clark County Pretrial Services website, Nathan will be required to check-in with the Pretrial Compliance Unit (PCU) within 48 hours of his release, as well as after each court date. He is also required to submit (via by app or in-person) to two random check-ins per month, as well as two scheduled check-ins.
Nathan will also be required to wear a location-tracing tether (aka ankle bracelet) and have a court-issued monitoring mobile phone with him at all times so the PCU can track his location. He will have this, as well as a GPS monitor, on him at all times.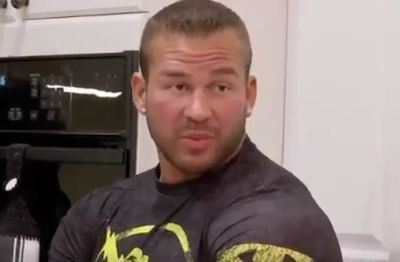 Nathan— who is still behind bars as of press time— is due back in court on August 1.
Nathan had been staying with his sister and her husband in Las Vegas when the domestic violence incident occurred. It is unknown where he will live now, since he is obviously not able to be near his sister or her home.
As The Ashley previously reported, this is not the only legal battle that Nathan is currently dealing with. Just weeks before his arrest for his alleged attack on his sister, Nate was hauled off to jail in Miami Beach, Florida, for DUI, as well as refusing to have his blood alcohol tested, and for driving with a knowingly suspended license.
According to the police report obtained by The Sun— the cops stated that Nathan became aggressive after that arrest.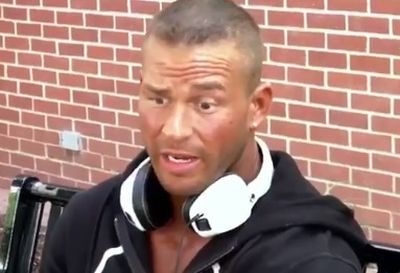 "[Nathan] was combative and irate during the transport, striking the back cage of the patrol vehicle with his forehead," the police report read, adding that "at the station, he refused to exit the vehicle in order to provide a breath sample and continued to refuse to submit to a breath test."
As The Ashley has previously reported, Nathan has not been in his son Kaiser's life for over seven months. According to Jenelle, Nathan hasn't seen Kaiser since Christmas. (However, Nathan's mom, Doris Davidson, recently had Kaiser at her home for several weeks of vacation.)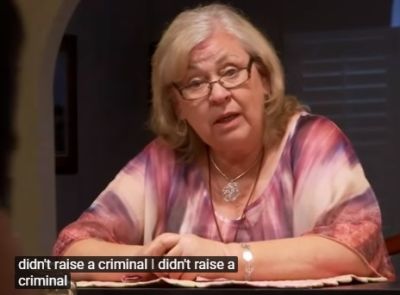 UPDATE: As of Tuesday night, Nathan has been released from custody. It is unknown if he must remain in Las Vegas or if he is allowed to leave the county/state.
RELATED STORY: New Details Emerge From Nathan Griffith's Latest Arrest: Nathan's Sister Claims the 'Teen Mom 2' Star Tried To Kill Her; Says He Binge-Drinks & Uses Steroids
(Photos: MTV)