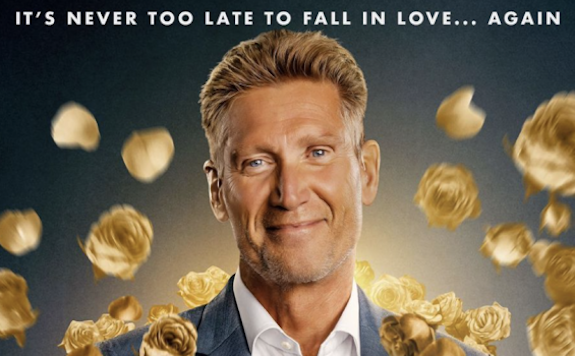 Make way for Gerry the Golden Bachelor!
ABC announced this week that 71-year-old Gerry Turner of Indiana will be the first lead of The Bachelor's latest spinoff, The Golden Bachelor.
'The Golden Bachelor'– the 'Bachelor' spinoff for senior citizens that The Ashley told you about in January 2020– will follow Gerry as he is given a second chance at love with 25 single mature ladies.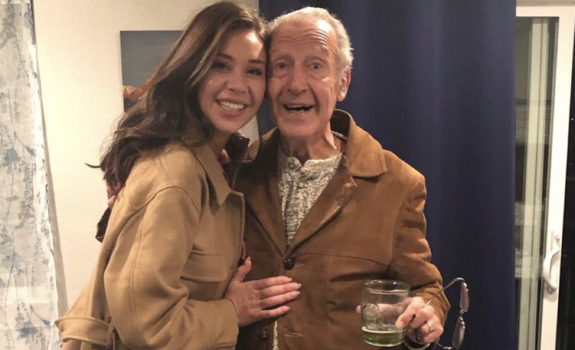 "It's never too late to fall in love…again," the tagline for the new series reads, and according to The Hollywood Reporter, Gerry will be looking to do just that among a group of women, all of whom are at least 65 years old.
"He posts his thirst traps in a leather-bound album; his DMs have postage; he gets the early-bird special anytime he wants," a voiceover says of Gerry in the new promo for 'The Golden Bachelor.' "If you call him, he'll answer the phone. He doesn't have gray hair, he has wisdom highlights. Florida wants to retire and move to him. He's Gerry."
" …and I'm your first Golden Bachelor," Gerry adds.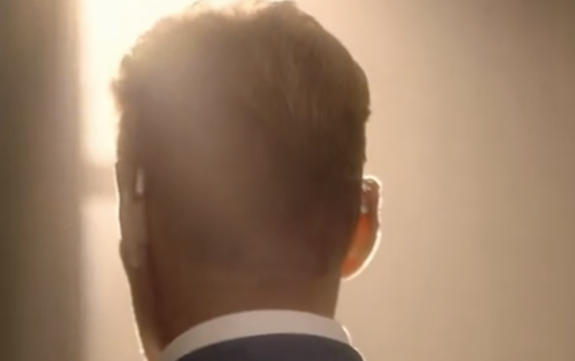 "I'm Gerry, I'm 71 years young, I'm from Indiana, and I'm going to be the first Golden Bachelor because it's never too late to fall in love again," Gerry said this week on Good Morning America.
Gerry said it "feels amazing" to be named the first 'Golden Bachelor' of 'The Bachelor' franchise, though he admits the title is "still sinking in." The new man on 'The Bachelor' block also shared that he's always had a positive outlook on life.
"I think my thoughts always go to the way I've done things: don't give up, there's always possibilities," he said.
Gerry married his high school sweetheart, Toni, and during their 43-year marriage, the couple welcomed two daughters. Sadly, Toni became ill in 2017 and passed away, just six weeks after she retired.
"Ya know, she got robbed," Gerry said of his late wife. "Every day that goes by, that's the thought that I have."
Meet Gerry Turner, a 71-year-old father of two ready to find love again! ❤️#TheGoldenBachelor@goldenbachabc pic.twitter.com/BInRx9HbTj

— Good Morning America (@GMA) July 17, 2023
While the couple were unable to live out their golden years together, Gerry said he believes Toni would want him to find happiness again.
"I have her picture on a dresser in my closet," he said. "Every morning I give her the nod; 'So what do you think about this?' For a while, it was like, I was having a hard time figuring out if she would be ok [with this]. But we always told each other when one of us goes, we want the other one to be happy.
"She's up there rooting for me," he continued. "She's saying, 'Yeah Gerry, do this.'"
Gerry certainly has the support of his daughters, as the two were responsible for encouraging their dad to apply for the new series. After finding out he had been selected, Gerry said his daughters were so excited that they screamed and his family– which also includes his two granddaughters– all gathered around him.
As for what he's hoping to find in one of the 25 single senior ladies, Gerry said he wants a partner he can have a ball with– pickle, golf or otherwise.
"I'd love it if I found a partner who is high-energy, someone that maybe plays pickleball, someone that maybe plays golf," he said.
According to The IndyStar, Gerry– a retired restauranteur– resides in his "dream house" on a lake in Indiana, where he enjoys hosting barbecues, four-wheeling, cheering on his favorite Chicago sports teams and spending time with friends and family.
'The Golden Bachelor' premieres on ABC this fall, with episodes available to stream on Hulu. No exact premiere date has been released yet.
RELATED STORY: Former 'Bachelor' Colton Underwood Marries Jordan C. Brown Two Years After Coming Out as Gay
(Photos: ABC; Instagram; Twitter)