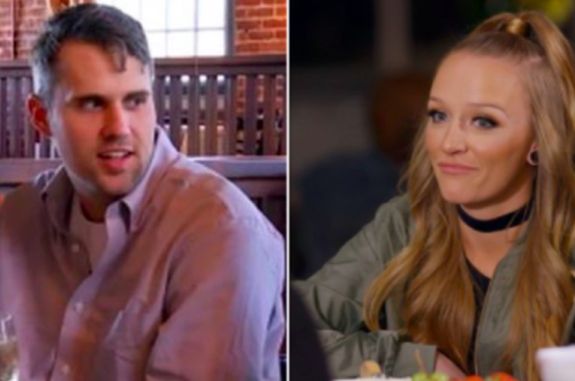 Maci Bookout says she's continuing to support— and talk to— her legally-challenged baby daddy Ryan Edwards, even though he's currently in jail.
The Teen Mom: The Next Chapter star and her husband Taylor McKinney recently spoke to TooFab about how she's kept her newly repaired relationship with Ryan going, despite all of his recent legal issues. (As of press time, Ryan is currently in jail in Tennessee, but will likely move to a local rehab center later this week.)
"Obviously with all the crap that went down, and him being in jail now, we're still in a good place," Maci told the site during a video interview.
"And, actually, we speak to each other very consistently and often," Maci added. "But it's obviously just different now because it's not in-person and he's not out here in the real world. We're still going in a good direction."
As The Ashley told you, Maci and Ryan had been filming for 'Next Chapter' Season 1B together right up until Ryan was put in jail in April. (You can read about his assorted arrests and legal issues here and here to learn more about why he is in jail.)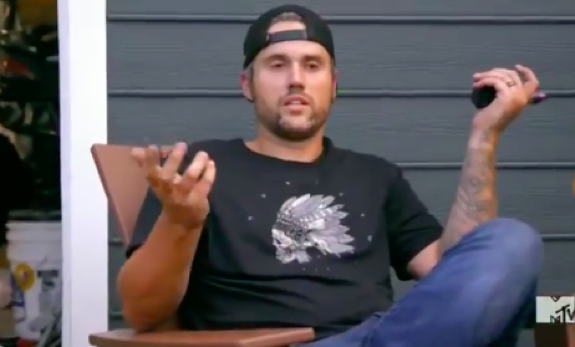 Maci said that, after reconnecting with Ryan during the Teen Mom Family Reunion Season 2 reunion show last year, the once-very-estranged exes began to work on getting along.
"I think time definitely helped but us being able to genuinely have a conversation and make commitments to each other as far as what our role is to make a better relationship, and really start a relationship because we haven't had one in so long," Maci said, adding that all co-parenting of Bentley had previously been through Ryan's parents, Jen and Larry Edwards.
In an interview with Us Weekly, Maci praised Ryan for continuing to bond with Bentley, despite the fact that Ryan's been behind bars for the last few months.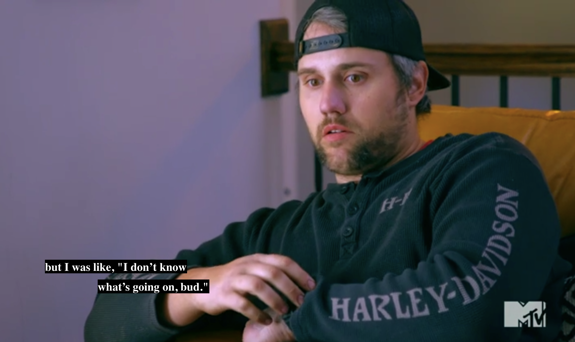 "I think as crazy as it is, because he is in jail right now, he shows up and communicates with Bentley, I think, more consistently now than he ever has, which is mind-blowing," she told the magazine.
"Although Ryan made really bad decisions and is paying the consequences for them, I'm glad to see that that hasn't stopped him from showing up or, like, calling and communicating because in the past that would've halted everything," Maci added.
Maci stated that she has been honest with Bentley about Ryan's recent issues.
"With Bentley being older and unfortunately this not being the first time that something has happened [with Ryan], Bentley and I have always had an extremely close relationship, but also a very open and honest relationship," she said. "So for us I think just being straightforward and, 'Here's what's going on,' and then really just making sure that Bentley knows that we're there for him and if needs anything or has questions or wants to talk about how to deal with something, just being there to support him through it."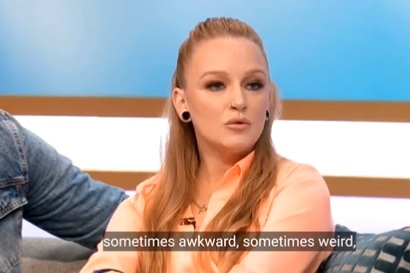 Taylor stated that he was not initially thrilled with the idea of Bentley and Ryan (and Maci and Ryan) reconnecting. (As The Ashley has previously reported, Ryan and Taylor have had a very tumultuous relationship, with Taylor and Maci taking out a restraining order against Ryan, after Ryan threatened to shoot Taylor in the head in March 2018. In 2021, Taylor almost got into a physical fight with Ryan's dad Larry while filming the 'Teen Mom OG' Season 9 Reunion.)
"You'll see it evolve," Taylor said of his feelings about Ryan coming back into the picture. "In my opinion there's a fine line between trying to protect Bentley and not get in the way of him having a relationship with his father, trying to find that balance and I don't know, it's tough."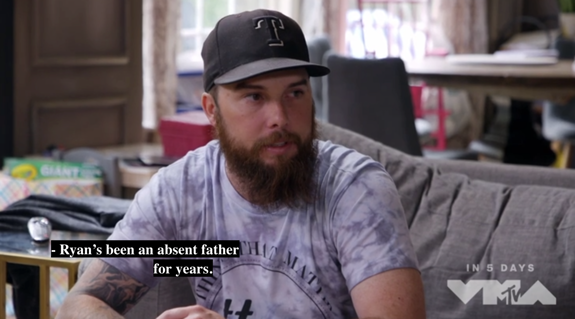 Maci also confirmed that she has been attending Al-Anon (an organization for people who have been impacted by others' addictions).
"That's a game changer," Maci said. "It's way different than what I expected it to be, it is nothing like that. It's very healing and it's so much more about yourself, rather than the addict. It's such a safe space to kind of look yourself in the mirror and work on yourself. I think that it just overall kind of helps every relationship you have after that."
While Maci was not at Ryan's most-recent court hearing last week, she did attend his hearing in June. She told The Ashley at the time that, "As Bentley's mom it was important for me to show up for not only Ryan, but Bentley as well."
Maci talked to Us Weekly about how Ryan's faring while in the slammer.
"[Ryan had] rough patches just dealing with mental health [issues]… it's a crazy world on the inside," Maci said.
"At the same time, it's like, yeah, but don't do stupid s**t," she said.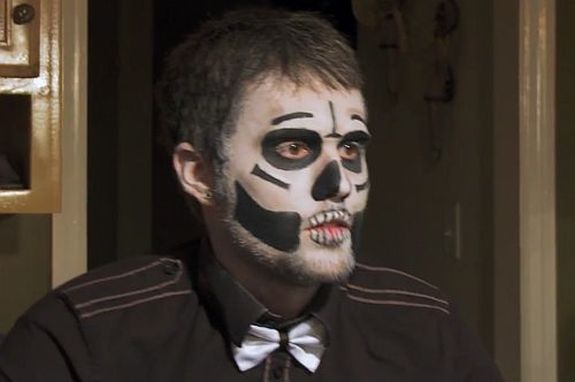 Despite Bentley's renewed relationship with Ryan— as well as Maci's— the 'Teen Mom' star said she's always worried that things with Ryan will head south.
"Yes, I will always be afraid that there's that chance that it's gonna be a disaster," she said. "But I think at the same time I'm just, like, I know what I can do and what I can't do and … that's all I can do, and I'm confident in that."
The new season of 'Teen Mom: The Next Chapter' premieres Wednesday, July 19 on MTV.
You can watch Maci and Taylor's full interview with Too Fab below!
RELATED STORY: Judge To Allow 'Teen Mom' Star Ryan Edwards To Leave Jail To Attend 28-Day Rehab; Mackenzie Edwards Agrees To Let Ryan Speak To Their Kids
(Photos: MTV)