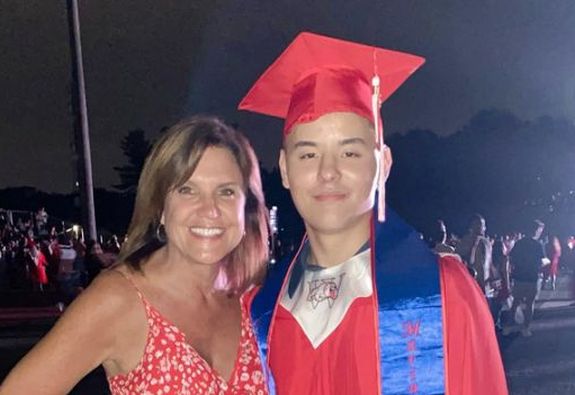 Collin Gosselin may be estranged from his mother, Kate, but he has another mom in his corner — his dad's former girlfriend, Colleen Conrad.
Jon's ex took to Instagram on Friday to share her thoughts on Collin, who has been described by his sister Mady as "hateful" and "violent," and "a very troubled young man" by his mother, as The Ashley has reported. In a long post to Instagram, Collin clapped back at Kate and Mady's claims about Collin, disputing their claims and pointing out that they haven't interacted with him since he was a pre-teen.
"The truth about Collin's character deserves praise, not unfounded accusations from those estranged from his life," Colleen wrote in one part of the statement.
"I recently learned of derogatory statements made about Collin Gosselin and felt compelled to defend him," Colleen's post began. "These statements were made by family members who have been estranged from his life since he was 12.
"Collin is not only someone I love dearly but has also been a significant figure in my family's life," Colleen continued. "He is currently at boot camp for the Marines and he's unable to defend himself.
"After Jon and I separated, and Jon moved out, Collin lived with me until he turned 18 so I saw him every day. He thrived and was always kind and respectful. He never talked back to me. He was never violent and is far from being considered dangerous. He is there for me when I need him, even bringing me white roses every time he visits.
"I could tag a multitude of people who have spent time with Collin, and they would all attest to what an amazing person he is," the mother of two shared.
Colleen went on to point out how far Collin has come, despite having been put into a residential facility by Kate, who claimed he had "special needs." (Collin and Jon have long-disputed Kate's claims.)
"He has overcome more challenges than any one person should ever have to endure," Colleen wrote of Collin, who is now 19 years old. "Despite being institutionalized for 3 years alone with only 3 visits from his mother and not receiving proper education, he achieved a 4.0 GPA and won the highest GPA award at his ROTC banquet. I'm so incredibly proud of his accomplishments.
Fans have questioned how Collin was able to join the Marines Corp., despite his alleged mental health issues. In her post, Colleen revealed that Collin's "diagnoses" from his childhood have been proven to be inaacurate.
"Collin's dream to join the Marines seemed impossible given his background, but he never gave up," she wrote. "He went off all medication two years ago and continued to thrive in school and working jobs. He sought private psychiatric evaluations as an adult that disproved all the previous diagnoses. It was his determination that led him to the Marines, where he's now fulfilling his dream. He wouldn't be there if he hadn't proved those diagnoses wrong.
"I have received letters from Collin during his time in boot camp, and he admits that it is challenging, but he is happy and proud to be there," the post continues. "He is a testament to strength and courage, and I am honored to have him in my life. Collin will always be part of my family, and I'll support him, no matter what comes our way. That's what family does."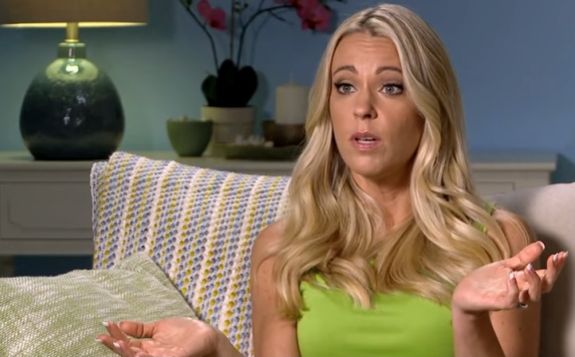 Back in June, Collin showed his gratitude to Colleen in a graduation post, writing on Instagram, "I'd like to thank Colleen for rooting for me day in and day out. When you think of someone you want by your side, you think of Colleen. And as I've told her many times, she is my motivator for being successful in this world."
(As The Ashley previously reported, Kate attended the graduation ceremony– due to the fact that Collin's sister Hannah was graduating, too. Kate reportedly ignored Collin during the ceremony and was only there to support Hannah, whom she recently reconnected with.)
While Collin can't publicly comment because he's currently in boot camp, his father did release a statement via his rep regarding Colleen's post.
"Jon is very pleased to see that Colleen has finally come out to support his son Collin to the public," Jon's rep told People. "Jon and Colleen have remained friends and he will always be appreciative of Colleen's participation in co-parenting Collin."
(Photos: Instagram; TLC)