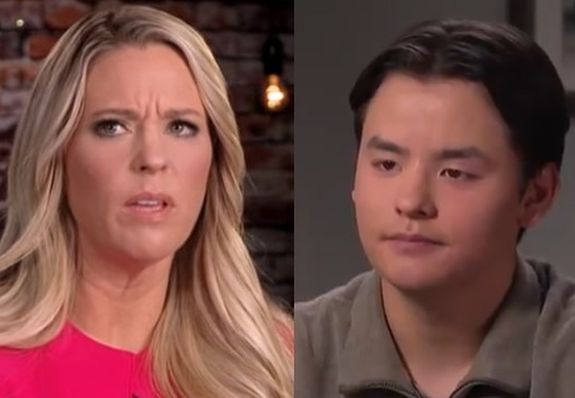 Kate Gosselin has finally spoken out, days after her estranged son Collin— as well as her daughter Hannah and ex Jon— accused her of abusing and isolating Collin and placing him in a psychiatric facility when he was 12 to cover it up.
Collin & Co.'s claims came during a "Gosselin"-themed episode of Dark Side of the 2000s, which premiered early this week. Although Kate and Jon's daughter Mady Gosselin took to social media on Thursday to discuss some of Collin's claims, Kate has stayed noticeably silent…until now.
On Friday, the Kate Plus 8 star used her long-abandoned Instagram account to respond to the claims made against her during the episode. (You can read all about those here.) She also doubled down on her initial claims that Collin has mental health issues, and backed up Mady's statements from Thursday about Collin allegedly being violent with family members in the past.
Kate— who has had no relationship with Collin for many years– also claimed that she placed Collin in the residential facility when he was 12 after an attack that involved Collin using a weapon.
View this post on Instagram
"I have never wanted to have to do this but I feel I have been backed into a corner and left with no choice," Kate's statement on Instagram reads. "Although it saddens me to do so, I need to speak out now.
"My son Collin, whom I love with all my heart, has received multiple psychiatric diagnosis over the years. For the safety of myself, his brothers and sisters and for his own well-being, he was placed in a facility following years of outpatient treatment which proved insufficient for his needs. The decision to admit him was made by emergency room doctors following one of his many attacks/outbursts— this one involving his use of a weapon."
Kate mentions that, in the time since Jon removed Collin from the residential treatment home, Collin has continued to be violent.
View this post on Instagram
"My son's unpredictable and violent behaviors have sadly continued regularly towards Jon, Hannah and other around him," Kate wrote, but did not provide examples. "Collin's distorted perception of reality is one of the many issues that he has always struggled with."
Kate called Collin's "complete fabrications" heartbreaking.
"All measures that were taken in our home [regarding Collin] were at the explicit recommendation of his pediatric psychiatrist and/or his team of specialists and were put into place to safeguard every member of our family, our friends, as well as our family pets," Kate added.
During his 'Dark Side of the 2000s' interview, Collin expressed his desire to reconnect with his siblings, as well as possibly Kate.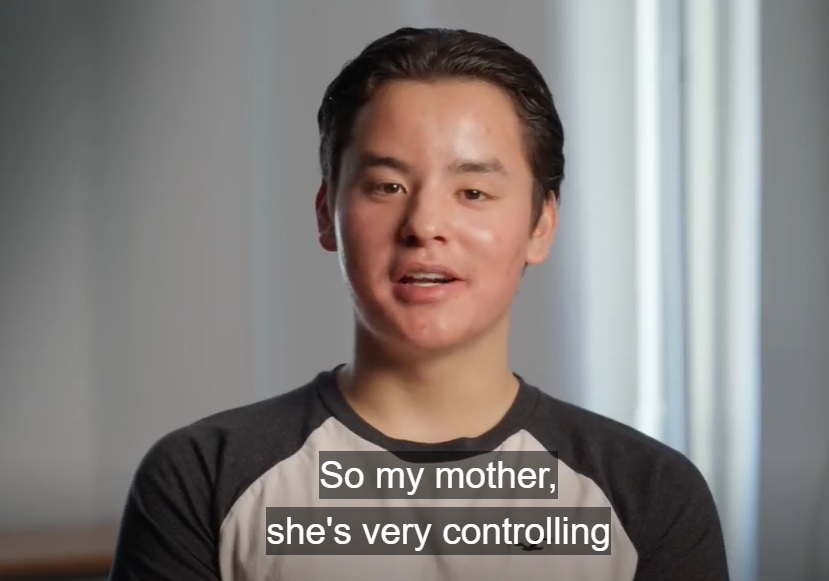 However, like Mady, Kate pointed to Collin's alleged violent behavior as the reason she and his siblings have no contact with him.
"Unfortunately, I believe Collin remains a very troubled young man who continues to need a lot of help," she wrote. "His brothers and sisters and I have not been directly involved in his life due to his history of unpredictable behavior and violent tendencies towards us."
Kate claimed that what Mady posted on Instagram on Thursday— stating that Collin has threatened her and every family member in the past, with some instances occurring as recent as last year— was the truth.
"What his sister Mady posted on social media recently is completely accurate and I deeply appreciate her bravery in doing so," she wrote.
Kate ended her statement by saying she would not be discussing the situation any further at this time.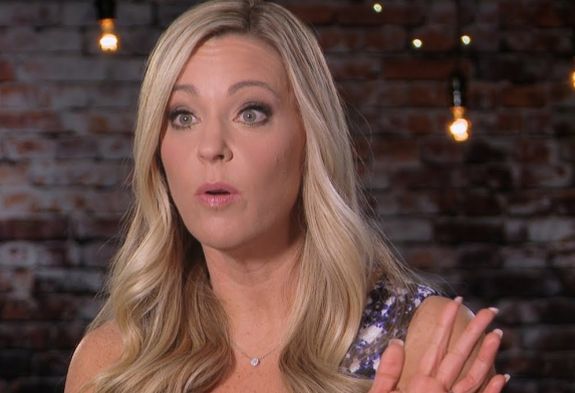 While Kate may have expected her post to garner her some sympathy, it appears to have done just the opposite. The majority of the comments left on the post criticized the 'Kate Plus 8' star for her handling of Collin's issues— and her post about it.
"So disgusting and sickening to throw a child under the bus like that using 'mental health' as an issue and as an excuse to abandon him," one person wrote. "A mother should never talk about a child like that, let alone let the whole world in the alleged situation."
"I'm actually rather shocked that a team would encourage you to just leave your son. As a licensed mental health professional, family participation in treatment is VITAL," another person wrote. "It's a huge part of the healing process and evidence based. So I'd be slightly concerned if your 'team' decided it was best to cut contact with your suffering child."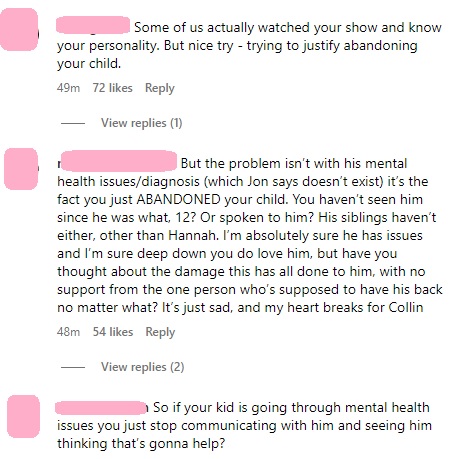 "You just aired his personal information to the public," another person wrote in the comments. "You have no business doing this and only added salt to the wound. Completely narcissistic. He is an adult now if HE wants the public to know this part he can share this but this is not your place to share this nor does it do anything to better the situation."
UPDATE! Collin is reportedly at Basic Training, as he is joining the United States Marine Corp., but Jon responded to Kate's claims—as well as Mady's statement— in his own interview with ET on Friday.
"It took courage for Collin to sit down and speak about his past and the last thing I would have expected was more abuse to come his way from a sibling that hasn't seen or spoken to him since he was in sixth grade," Jon told ET.
"No child should have to endure the years of psychological and physical pain Kate put Collin through. Let alone the rejection from his own mother, or the false storyline created to alienate Collin from his siblings.
"Collin has grown into a wonderful man despite her abuse," Jon added. "We love him and are both proud and excited to see him grow into a young U.S. Marine."
View this post on Instagram
Jon went on to claim that Kate is spreading lies now to cover up for her poor behavior in the past.
"[Kate is posting cruel false accusations regarding Collin to "justify her inexcusable horrific past behavior toward him," Jon said, before criticizing Kate for posting about Collin's alleged actions on Instagram.
"True love for a child wouldn't include a mother attacking their son to the public," he said. "Collin had to be cleared by the Marines with a full background check including mental, physical and medical clearance through the U.S. Marine Corps. The government's full diagnoses clearly reflects the truth.
"Do not forget that a judge awarded sole legal and physical custody of Collin to his father. Kate never even showed up to court and lost full custody of her own son," Jon continued. "Regarding these brand new false accusations, it seems clear that even today after not seeing her son since the 6th grade, she is unable to control her abusive words towards him."
"At this point Collin is training to be a Marine in order to serve his country and is unable to respond to his mother's callous lies."
RELATED STORY: Mady Gosselin Reveals Why She & Other Siblings Have Shunned Brother Collin; Claims Collin Has "Physically Threatened" Her & Other Family Members
(Photos: Instagram; TLC)