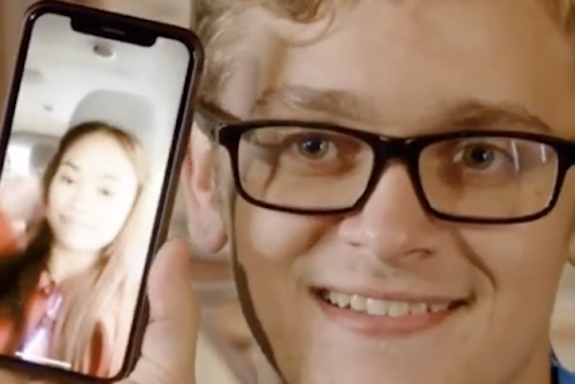 Spoiler Alert: This story contains (major) spoilers for Season 5 of 90 Day Fiance: The Other Way.
Brandan De Nuccio and Mary Demasu-ay of 90 Day Fiance: The Other Way have reportedly taken their odd relationship to a whole new level.
Brandan and Mary made their TLC debut this month on Season 5 of "90 Day Fiance: The Other Way," where they immediately earned themselves a spot on the list of most cringeworthy couples to appear on the 90 Day Fiance franchise.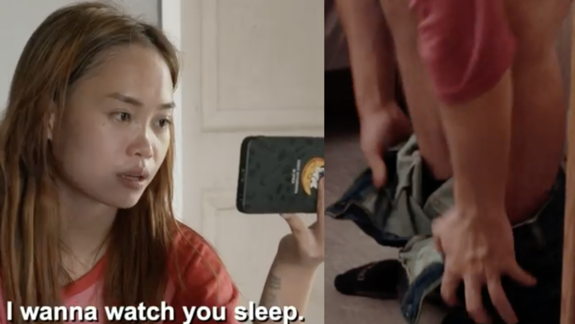 Despite the 23-year-olds being in a long-distance relationship (Brandon in Oregon and Mary in the Philippines), the couple insisted on communicating with each other nearly 24 hours a day through video chat. Viewers find out that the couple provide each other with a live-feed of their every movement because they both have major trust issues.
While Brandan and Mary's codependent dynamic has left many viewers convinced that the relationship is doomed, according to Monsters & Critics, the Season 5 couple–- who reportedly secretly tied the knot earlier this year(Their wedding took place in the Philippines in April, according to Facebook posts made by Brandan's grandpa.)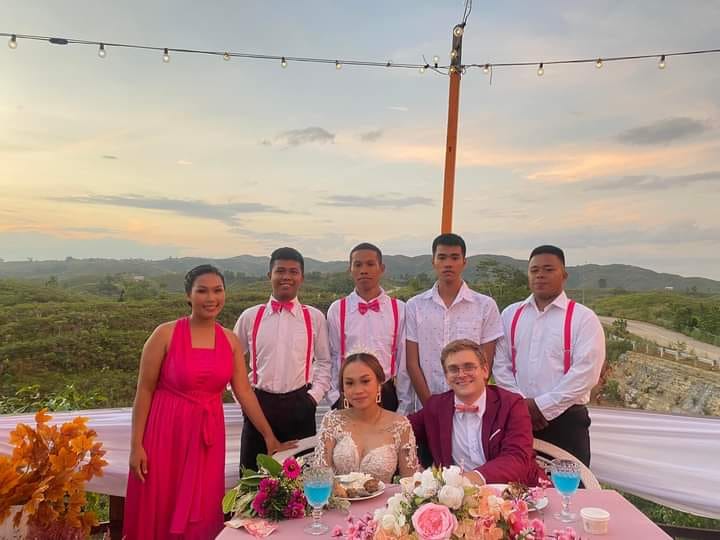 While the wedding news is big, the couple is already on to even bigger news: they are now allegedly expecting their first child together.
First reported by @90_sips_of_realitea on Instagram, the couple's pregnancy news was revealed in a TikTok comment left by an individual claiming to be a cousin of Brandan's.
"They are still together and they're having a baby, Mary is actually a very sweet person," the (alleged) cousin wrote.
Brandan's cousin left the comment on a clip from an upcoming episode in which Brandan's mom and sister share their concerns about his relationship with Mary–- specifically Mary's jealous and possessive nature.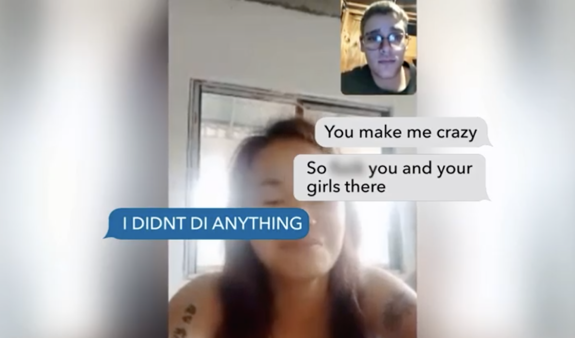 Meanwhile, Brandan already admitted on the show that he contributed $60,000 into building a home for himself and Mary in the Philippines before the two had even met in-person.
Again, Mary and Brandan have yet to confirm their marriage and/or pregnancy. (Of course, their contracts with TLC almost certainly forbid them from doing so.)
New episodes of "90 Day Fiance: The Other Way" air Mondays on TLC.
RELATED STORY: "90 Day Fiance" Season 1 Star Mike Eloshway Restricted From Being Around Kids While Out On Bond Following June Arrest for Child Sex Abuse Materials (CSAM)
(Photos: TLC; Instagram)