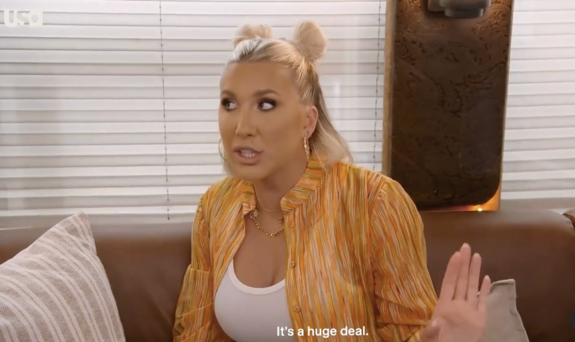 The Chrisley family is making a TV comeback, but it won't be by way of a documentary.
Savannah Chrisley, daughter of Todd and Julie Chrisley, took to social media this week to address the rumors of a possible documentary being made about her family, claiming she will not be involved in any such project, nor will her older brother Chase Chrisley, or younger siblings Grayson and Chloe.
"Chase and I were very much against a documentary happening because the truth just wasn't behind it," Savannah explained Thursday in an Instagram Story. "And from day one, I have said, no, no, no, no. I was not cooperating, nor were the kids or Chase."
(As The Ashley previously told you, Savannah became the legal guardian of Grayson and Chloe after her parents were sentenced to federal prison in November for tax evasion and fraud crimes. The former Chrisley Knows Best couple is currently behind bars.)
"Any documentary that does happen is all based off of lies because, at the end of the day, mom and dad aren't involved, how do you get the full truth?" Savannah continued. "They should be able to share their side of any story that's being told. And me, as their power of attorney, I obviously know the truth. And that is what it is."
Savannah went on to say that any documentary that may come out about her family would be "B.S." and "a lie," encouraging fans to watch the family's new reality TV show instead in order to get the real story.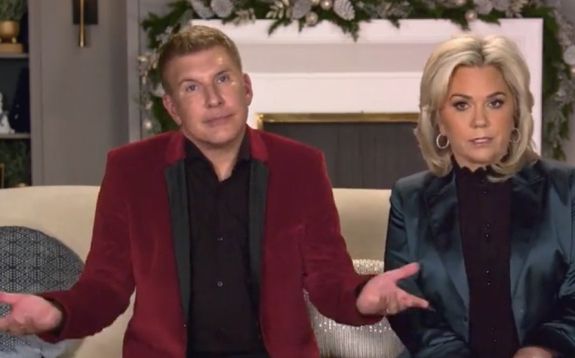 " … you will see on our new reality show everything that's going down," she said. " … Me, Chase, the kids and Nanny [Faye Chrisley] are filming a new reality show and we've partnered with an amazing production company to do this."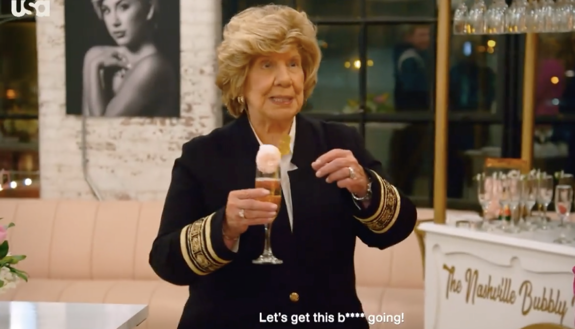 As fans know, both 'Chrisley Knows Best' and Savannah and Chase's E! reality series, Growing Up Chrisley, were cancelled in November as a result of Todd and Julie's sentencing.
Savannah revealed on an episode of her Unlocked podcast in May that she and her family were "filming a little something," however, she did not disclose at the time whether or not it was another reality show. Meanwhile, Todd stated in December that he and his family were working on a documentary that he claimed would give people "a whole new perspective of the Chrisley family." (It is unknown if the documentary Todd spoke of is the same one Savannah said she will not participate in.)
Savannah's comments on the documentary rumors come just days after her older sister, Lindsie Chrisley, spoke out against the documentary project herself.
"I respectfully declined and do not plan to participate in any project that doesn't allow for everyone's voice to be heard," she explained in an Instagram post. "We all have a story, there's always multiple sides and the truth lies somewhere in the middle."
RELATED STORY: Lindsie Chrisley Says She Will Not Appear in Upcoming Chrisley Family Documentary: "I Respectfully Declined"
(Photos: USA Network; Instagram)