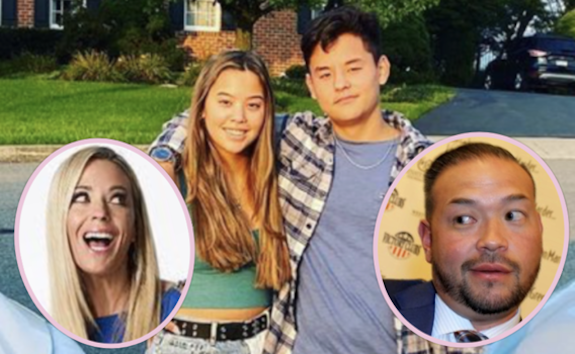 The Gosselin Family had an unexpected mini-reunion over the weekend when exes Kate and Jon Gosselin were both spotted attending the high school graduation ceremony of Hannah and Collin, two of the 19-year-old sextuplets shared by the former Jon & Kate Plus 8 stars.
As The Ashley previously reported, Hannah and Collin–- the latter of whom Kate placed in a mental health institution when he was a kid–- began living with their father in 2018. The other sextuplets– Alexis, Joel, Leah and Aaden– remained in Kate's custody after Kate and Jon divorced, as did the exes' twin daughters, Mady and Cara, who are now 22-years-old.
Jon revealed last month that Hannah has reconciled with Kate after a long estrangement, and while he was aware that Kate said she'd attend, according to The Sun, he was surprised to see her actually show up to their children's graduation ceremony, held over the weekend in Pennsylvania. (Leah attended the ceremony alongside Kate.)
While Hannah and Kate have reconciled, Kate remains estranged from Collin, whom she reportedly ignored during the graduation festivities.
"Kate showed up, which was a bit of a surprise, considering she truly has been missing for most of Collin's adult life and barely has seen Hannah," a source told The Sun.
The DJ-ing dad and his two grads rolled up to the event in Collin's convertible Mustang. Jon, Hannah and Collin posed for photos outside of the kids' high school and after the ceremony, Jon invited friends and family over for a cookout to celebrate the graduates.
"Jon was super-proud to see his kids graduate," a source told the outlet. "They've all been through a lot these past few years so it was a really nice family celebration."
As for Kate– who remains estranged from Collin– a source claims the former Kate Plus Eight star only took photos with Hannah and didn't even speak to her graduating son.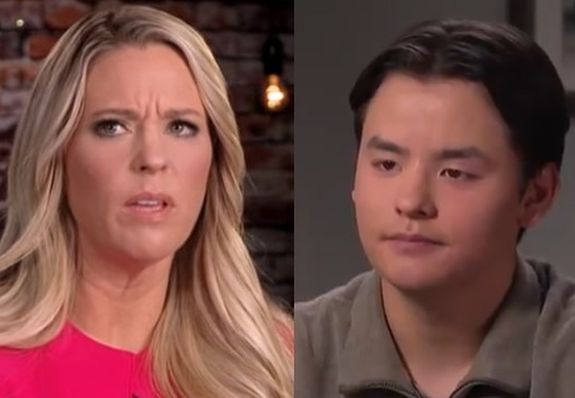 "Despite coming to the graduation it seemed more about her than the graduation itself," the source who is definitely not Jon alleged. "Kate didn't even clap when Hannah or Collin's names were read and they collected their diplomas. Kate was walking around taking photos of herself-– she literally was taking selfies."
While Kate and Jon didn't speak to each other at the graduation either, the exes did manage to keep things civil, choosing to sit at opposite ends of the venue where they "didn't have to see each other."
Jon has seemingly kept things "civil" with his ex-girlfriend Colleen Conrad, too, who was also present to witness the two Gosselin kids graduate over the weekend.
"Jon's ex Colleen, who has remained close to the kids, came to see them graduate and surprisingly sat directly behind Kate," a source claimed. "Jon and Colleen have remained friends and he was happy to see her. It was a bit intense for Jon having both his ex-girlfriend and ex-wife there, but everyone was civil and the kids were the number one priority."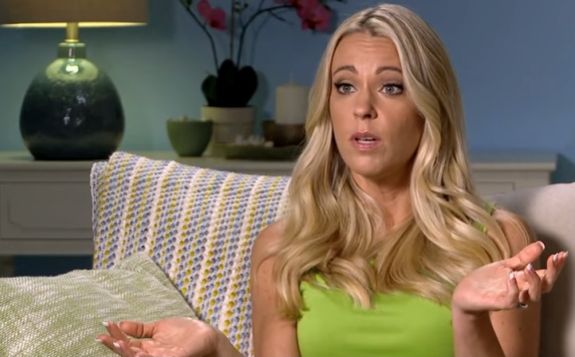 While Hannah and Kate have managed to improve their relationship, Jon continues to have zero contact with most of his kids. Last month he revealed to The Sun that he hasn't spoken to Mady and Cara in nearly a decade and has no relationship with any of the sextuplets who live with Kate. He also confirmed at the time that he would not be attending the other sextuplets' high school graduation.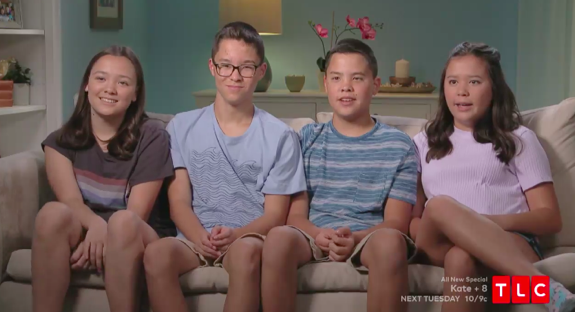 " … The last time I spoke to Alexis, Aaden, Leah and Joel was 2018," he said.
Still, Jon said he will "never give up trying to talk to my children."
" … I'm hoping with social media that maybe they might reach out to me at some point," he said. "The door is always open to rekindle any kind of relationship. I've tried for years for any interaction with any of my other kids, but nothing yet."
RELATED STORY: Jon Gosselin Admits He Hasn't Spoken to His Twin Daughters Mady & Cara For Nine Years
(Photos: TLC; Instagram; The Ashley)