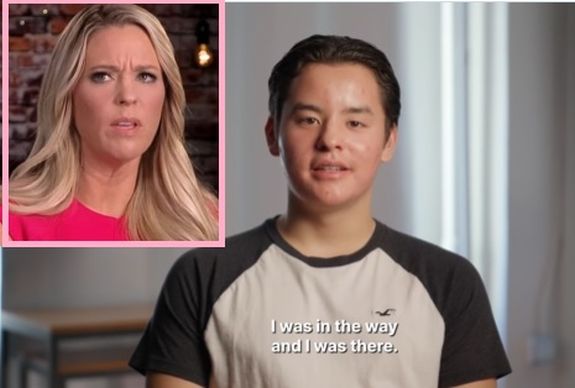 Collin Gosselin remains estranged from his famous mother, Kate, and, in a new interview for the upcoming docuseries Dark Side of the 2000s, the former Jon & Kate Plus 8 star is explaining why.
VICE TV recently posted a clip of an upcoming episode to its Twitter account, in which Collin— along with his sister Hannah Gosselin— talk about how their mom Kate separated Collin from the rest of his seven siblings and treated him differently than the others.
"I know my mother was going through a lot of things. I mean, a divorce, and plenty of different things that can't be easy to go through," Collin, who is now 19, says in the clip. "And, you know, I want to think that she needed someone to take out her anger and frustration on, and it was just kind of me. I was in the way and I was there. So, she chose me."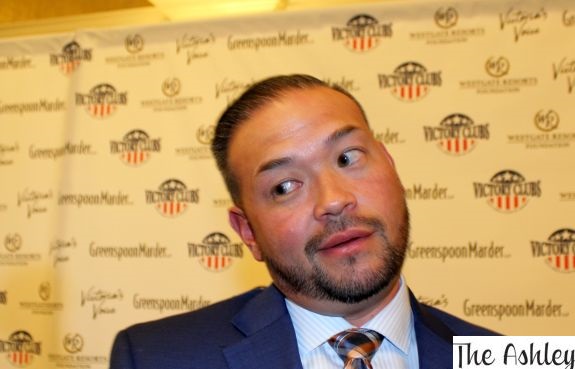 "I'm not going to say I was a perfect child. But I'd say my misbehaving was no different than from my siblings," Collin added.
As The Ashley has previously reported, Collin is not on speaking terms with Kate. He has been living with his dad, Jon (and Hannah), for years, with Jon gaining sole custody of Collin in 2018, after Kate failed to attend the court hearing to fight Jon for custody.
Although Hannah recently ended her long estrangement from Kate, she backs up Collin's claims that Kate isolated Collin and treated him differently than their siblings.
"He would be separated from us," Hannah says in the clip. "Like, he would not get to come and play outside with us. He would eat dinner at different times than us."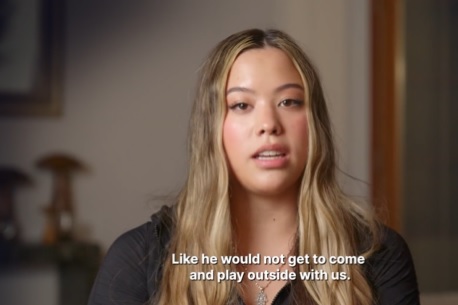 "I don't think effort was made in the home to help him learn what behavior is acceptable and what behavior is not acceptable," Hannah added.
Back in 2016, Kate announced that Collin had "special needs" and that she had institutionalized him. Collin lived at a treatment center for kids with special needs for years, until he contacted Jon and pleaded with his dad to rescue him. (Jon has claimed that Kate refused to tell him where she had placed Collin. He and Collin have both denied that Collin has "special needs.")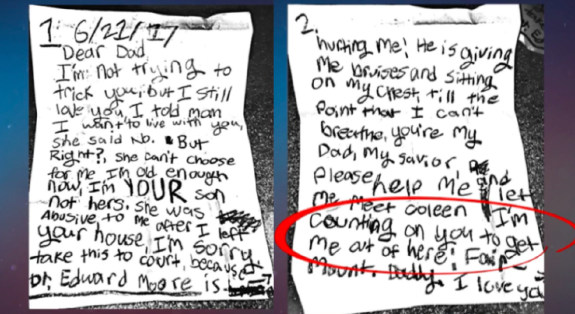 Jon was eventually able to get custody of Collin, in addition to Hannah. (The other Gosselin kids— twins Mady and Cara, and the other sextuplets Alexis, Leah, Joel and Aaden— have no relationship with Jon and have not spoken to him in years.)
In December, Collin spoke out about his difficult relationship with his mother. In an interview with ET, Collin stated that being sent away to the residential facility by Kate killed any relationship they had.
"After being there, I didn't have a relationship with her," Collin said. "Even before [she sent me] there, I don't think we had much of a relationship and I think that just kept tearing it even more down."
He described his relationship with Kate as being "worse than what you would say the average teenage kid goes through [with their mom]."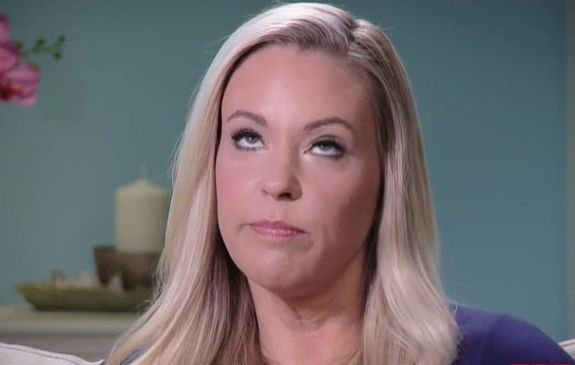 "It's unfortunate that we didn't have a relationship [when I was younger]," Collin said, adding that he'd be open to trying to reconcile with Kate. "I think every son wants to have a relationship with their mom. But I'm doing very well."
Collin and Hannah recently graduated from high school. According to a "source" (who was definitely, positively not Jon, wink wink), Kate showed up to the graduation to support Hannah but completely "ignored" Collin.
'Dark Side of the 2000s' premieres July 18 on VICE TV. It appears that the episode featuring Collin and Hannah will be the season premiere.
Watch the clip below!
Collin Gosselin shares his experience on the reality TV show "Jon & Kate Plus 8," growing up in the spotlight and his estranged mother.

More on the season premiere of Dark Side of the 2000's airing July 18, 9P on VICE TV. pic.twitter.com/riCUNN3Hom

— VICE TV (@VICETV) July 7, 2023
RELATED STORY: Jon Gosselin Admits He Hasn't Spoken to His Twin Daughters Mady & Cara For Nine Years