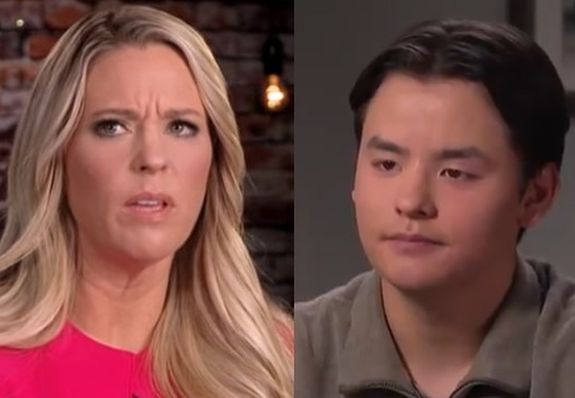 For the first time, Collin Gosselin is speaking out about his mother, Kate Gosselin, and his life growing up on Jon & Kate Plus 8.
Collin— who currently lives with his father Jon Gosselin (who usually does these interviews for Collin)— spoke to Entertainment Tonight in a sit-down interview to discuss his lack of relationship with his mom, and whether or not he feels they can someday repair things between them.
As The Ashley has previously reported, 18-year-old Collin has lived with Jon since 2018, when Jon (who already had custody of Collin's sister Hannah) filed for full custody and Kate failed to show up in court to fight.
Collin lived in a residential care home from 2016 until December 2018 because, according to Kate, he had "special needs." Jon later denied Kate's claim, though, insisting that Collin does not actually have special needs and is not "on any spectrum."
View this post on Instagram
In his new interview with Entertainment Tonight, Collin said that being sent to the residential facility by his mother basically killed any relationship he had with her up until that point.
"After being there, I didn't have a relationship with her," Collin said, adding that things between him and Kate weren't great prior to her sending him away. "Even before [she sent me] there, I don't think we had much of a relationship and I think that just kept tearing it even more down."
He described his relationship with Kate at that time as being "worse than what you would say the average teenage kid goes through [with their mom]."
"I came to the conclusion that everybody has their own agenda, you know?" Colin said. "My mom had her own agenda, and I don't know exactly what that was. But I was put in a tough spot and my agenda was to make it out on top of that tough spot.
He believes fame caused Kate to change.
"I want to believe it was because of TV and what being in the public eye does to a family. I think it tore us apart," he said.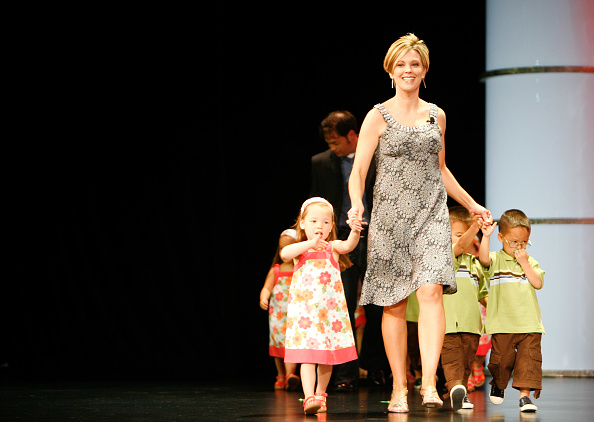 When asked how he felt when his mom didn't show up to court to fight for custody of him in 2018, Collin said it didn't bother him.
"Like I said, it's on her own terms and if she doesn't want to show up she doesn't have to show up," he said.
In 2019, Jon filed court documents asking a judge to not allow Kate to have time with Collin alone, claiming that Kate was a "trigger" for the teen.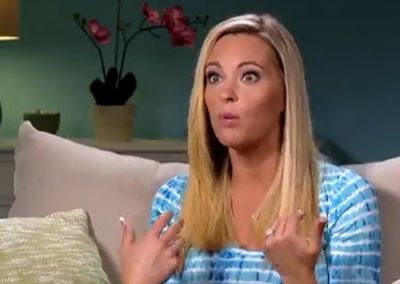 Despite their turbulent past, Collin told ET that he wishes his mom had been in his life.
"It's unfortunate that we didn't have a relationship [when I was younger]," Collin said. "I think every son wants to have a relationship with their mom. But I'm doing very well."
He did reveal, though, that he would be open to trying to work things out with Kate.
"Yes, it would be ideal," Collin said.
Collin also told the site (in a clip released via Twitter) that it's been years since he had contact with his siblings (other than Hannah). As fans know, Jon and Kate's sextuplets also include Alexis, Leah, Joel and Aaden (who currently live with Kate). They also share older twins Mady and Cara.
Collin Gosselin has a message for the brothers and sisters he has not seen in years. pic.twitter.com/WFw0KWB8A7

— Entertainment Tonight (@etnow) November 28, 2022
"I have not spoken to my siblings in probably five or six years now," he said. "It's tough. I would love to have a relationship with them. I love my siblings. I would be willing to put my parents [and their issues] aside, and I have. In my eyes, it's me and my siblings. I love them to death."
Collin got emotional when talking about his siblings during the interview.
Even though all of their children are adults now, Kate and Jon are still fighting in the press over back child support and other issues. In September, Kate demanded in court that Jon fork over $132,000 in back child support, just weeks after Jon accused Kate of stealing $100,000 from their children's trust fund accounts.
Kate has yet to comment on Collin's interview.
RELATED STORY: Kate Gosselin Demands Ex-Husband Jon Gosselin Pay $132K in Back Child Support, Weeks After Jon Accuses Kate of Stealing $100K From Their Children
(Photos: Twitter; TLC; Instagram)