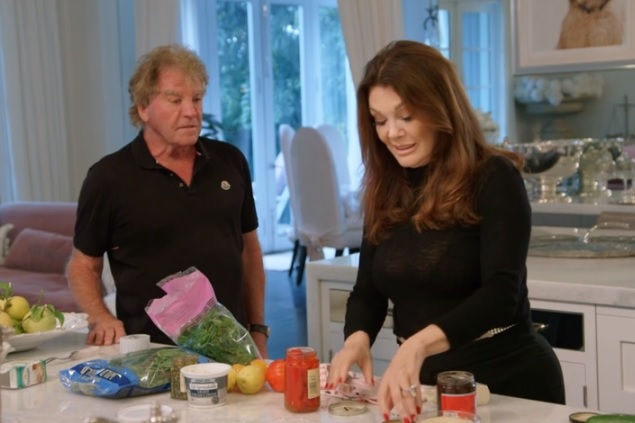 The party's over and now the bill is due.
Last month, Lisa Vanderpump and Ken Todd said farewell to Pump, the West Hollywood restaurant and lounge they'd operated for a decade, with a celebration filmed for Vanderpump Rules. The restauranteurs blamed Pump's closure on rent increases, which their landlord disputed.
The landlord, 8948 Santa Monica Partners, is now suing Ken for $950,000 for breach of contract and promissory fraud and conversion, Radar reported.
According to the lawsuit, Ken and the Pump LLC team failed to pay rent, removed fixtures and a security gate from the property, and refused to turn over the restaurant's liquor license for use by the new tenants.
"We are aggressively pursuing damages and he will be held fully liable," an 8948 representative told Radar. "Nothing this guy won't do including skipping out on rent, attempting to unlawfully remove mature trees on the property, stealing our liquor license and patio gates, and ripping chandeliers out of our ceilings. Half of their employees opted to stay with our new tenant for good reason."
Ken refuted all of the claims in a statement to People.
"We did not rip the chandeliers out like the landlord is claiming," he said. "We lovingly took the antiques out, which are now in our possession as they are also ours. You don't normally find antique chandeliers hanging in a car park."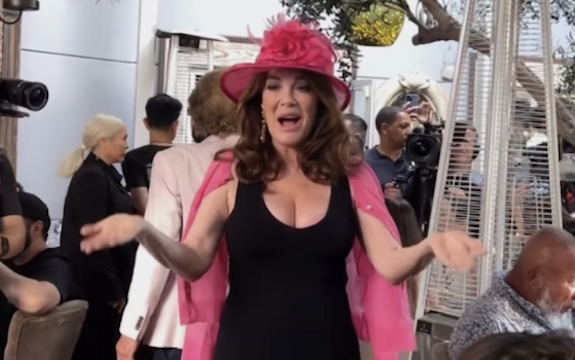 The landlord is seeking $750,000 in damages for breach of contract, which includes $250k owed in rent and fees, plus $200,000 for Pump LLC refusing to turn over the liquor license and taxing fixtures.
"Defendants and each of their failure and refusal to reassign, transfer and convey the Liquor License to 8948 will cause 8948 to suffer a loss of approximately $56,500 of base rent and other charges for each month that Defendants fail and refuse to reassign, transfer and convey the Liquor License to 8948," Radar quoted from the suit.
"In addition, 8948 will suffer a loss of the value of the Liquor License itself with a current estimated fair market value of $150,000."
Ken told People the liquor license belonged to his company, not the landlord.
"The liquor license we have traded under for the last 10 years also belongs to us," he said. "We are happy to sell it to them at the fair market value."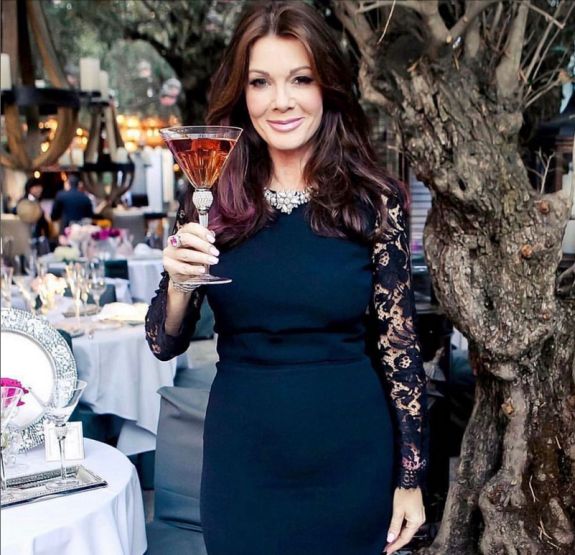 In his statement, Ken also took credit for creating and beautifying the former Pump property.
"When we took over the place known as Pump 10 years ago, it was an empty car park," he said. "There were no trees. We installed beautiful olive trees, and they belong to us. We did not take the trees; they are still there."
Since Pump's closure was announced back in May, Ken and Lisa have been at odds with 8948. The couple released a statement in part blaming the decision to close the home of the Pumptini on a rental increase.
"It's with heavy hearts that we announce that the lease at Pump Restaurant is expiring and we will be closing its doors on July 5th, after ten years of beautiful evenings under our olive trees," the statement on the closing read. "As a family, we are looking to the future of the Vanderpump establishments and will be opening at least two more restaurants with Caesars Entertainment in the coming year. While we have loved our time operating Pump, to take on another 10-year lease with a huge increase in rent by the landlords, is not something we are ready to commit to.
"After successfully running 37+ establishments for many years, this type of rent is untenable. We will be open throughout Pride month in West Hollywood, to support the local community with one last hurrah, and we look forward to welcoming you all to TomTom & Sur in the months following! Thank you for the past decade of support, we have loved our staff, our patrons and our time together."
A day later, the landlord challenged those claims in a statement to ET, as The Ashley previously reported.
"Lisa's comments regarding the rent for Pump are not accurate. We did not raise the rent and in fact have been nothing but supportive as they tried to catch up on lease obligations including forgiving some rent during COVID."
Pump employees were going to be reassigned to SUR or TomTom, Radar reported in May. According to 8948, some employees have opted to work at the restaurant that will be taking Pump's place.
As for Ken and Lisa, they're busy with the recent opening of Wolf by Vanderpump in Lake Tahoe, which was captured by cameras for the next season of 'Vanderpump Rules' (and where James Kennedy shared he'd been reunited with his dog, Graham Hippie) and the ongoing operations of their other Los Angeles-area restaurants plus Vanderpump à Paris in Las Vegas, where Raquel Rachel Leviss infamously met Garcelle Beauvais' son Oliver Saunders.
(Photos: Bravo, Instagram)