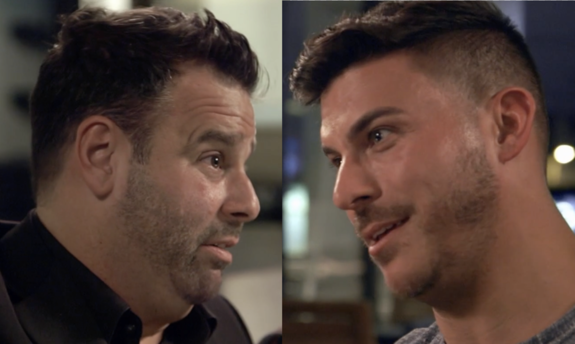 Former Vanderpump Rules star Jax Taylor doubled down this week on claims that his former friend Randall Emmett owes him tens of thousands of dollars after Randall addressed the allegations on his new podcast, It's a Racquet, and accused Jax of threatening him over a business deal gone bad.
As The Ashley previously told you, Jax has been publicly speaking out about the disgraced movie producer (and ex/baby daddy of Lala Kent) for months, claiming Randall owes him $75,000 for an alleged business deal that went south, with Lala herself mentioning in February that her estranged ex owed Jax "a lot of money."
On this week's episode of Jax and wife Brittany Cartwright's When Reality Hits podcast, the couple dubbed Randall their "Troll of the Week"–- a title they've bestowed upon Randall more than once–- after Randall used a segment in the premiere episode of his It's a Racquet podcast to discuss the money matter and to dub his former friend the "Sour Pickle of the Week."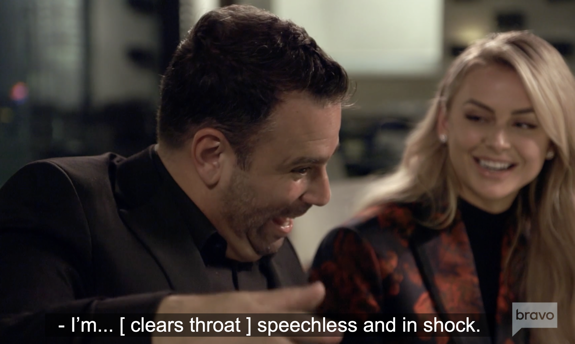 " … we keep forgetting to do our Troll of the Week when we have guests on [our podcast] but don't worry, it's still the same [person]: Randall Emmett," Brittany told listeners on this week's podcast.
Earlier this week, Randall spoke about the busted business deal to podcast co-host Sam Querrey, explaining to him and all 7 or 8 of their listeners that Jax was one of his best friends for "many years" and is also "a grown man" who invested in a few of Randall's movie projects.
According to Randall, Jax came to him and asked if he could invest, at which point Randall said he explained to Jax the risks of doing so. After deciding to move forward, Jax allegedly invested in three separate projects– $100k for the first, $200k for the second and $300k for the third project. While Jax was able to make a profit on the first two investments, the third project fell through.
While Randall referred to the money he'd received from Jax as "investments," Jax argues that he did not invest his money with Randall, but rather "did three bridge loans" (short-term loans) with his former friend, and is expecting to be paid back in full.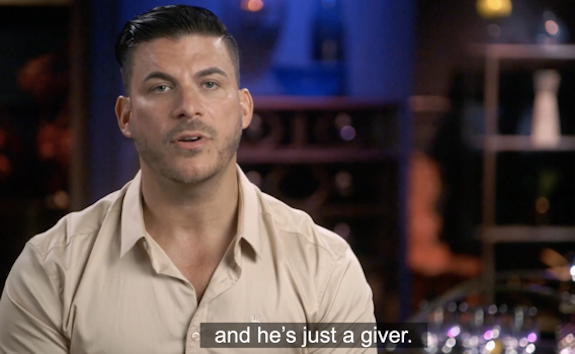 " … Key word there is loan," Jax said. " … and I've gotten paid back on all three of them except the last one. The last one I never got paid back because the movie never got made. So therefore, where is my money?"
According to Jax, Randall informed him that he would get his money back within three months, but instead, Randall is "trying to say that this was an investment."
"I would never have an investment like that, especially [having] a family," Jax claimed. "It was a loan."
Randall said because Jax is (well, was) his friend, he made sure Jax received $225k of his $300k investment/loan back, even though he was not obligated to do so. Randall also said he's been trying to get the additional $75,000 back to Jax, though he insists he doesn't personally owe Jax the money.
" … He came to my office and begged to invest," Randall said. "I didn't approach him, I didn't pursue him, he came and pursued me and I did it because I wanted to help him and give him opportunity to hopefully make money."
Randall went on to allege that Jax threatened him over the money sitch, claiming Jax told him if he didn't pay him the remainder of the money he feels he is owed, he would "out me publicly and this and that."
Randall said Jax was "telling a story that works for him," though his is an "exaggerated" version of the truth. He also accused Jax of "playing the victim."
"That is a bunch of bullsh*t because Jax is not a victim," he said.
Jax said he and Randall are no longer friends and he now has to go through a lawyer to "handle the situation" because Randall "is a fraud."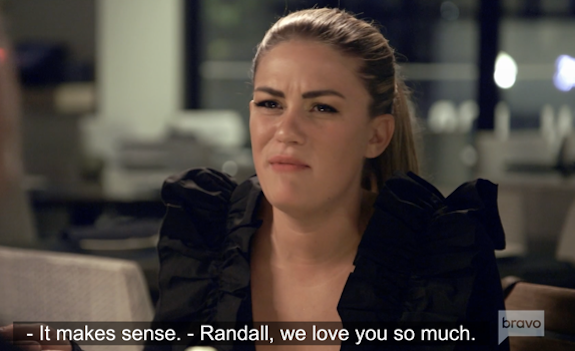 " … again, it's called a bridge loan, not a bridge investment," Jax said. "I keep saying this 100 times but he doesn't get it through his thick skull. I don't understand what the deal is. I don't understand why he would pay me back some of the money if it was an investment.
"So Randall, you're still lying and you're lying to everybody and your lies just keep on building and building," he continued. "It's really getting frustrating, it's really getting tiring … ."
Jax ended his rant by calling Randall "just a really bad, terrible person."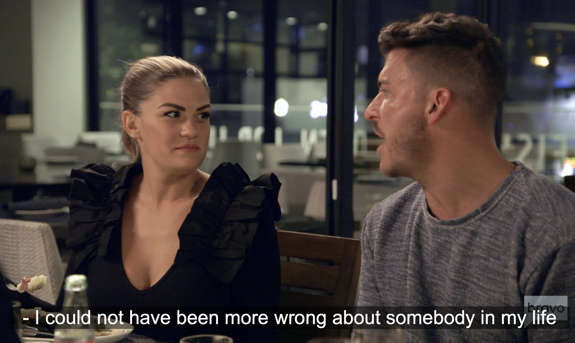 As you may know, Randall's investment/loan snafu with Jax isn't the only time the producer has come under fire this year for his allegedly shady and scandalous business ways. Back in May, The Randall Scandal: Love, Loathing, and Vanderpump premiered on Hulu, focusing on the (more recent) lawsuits and various allegations that have been brought against Randall. The documentary included interviews with former employees of Randall's, along with former friends, news reporters and members of Lala's family.
The documentary–- which Randall called "a cheap attempt to capitalize on the current 'Vanderpump Rules' fever"–- built on claims revealed in the Los Angeles Times' expose on Randall that was published in 2022.
RELATED STORY: Tom Sandoval, Savannah Chrisley & 12 Other Celebs Test Their Physical & Mental Resilience in Season 2 of 'Special Forces: World's Toughest Test'; See the Full Cast & Watch the First Trailer
(Photos: Bravo; Instagram)