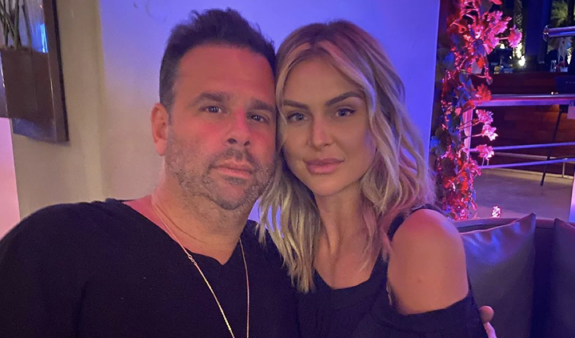 Producer Randall Emmett, better known as the ex-fiancé of Vanderpump Rules star Lala Kent, is quite possibly having the worst week of his life since his infamous "Fofty" financial debacle of 2019.
In an exposé published by the Los Angeles Times this week, Randall was hit with a bevy of allegations, including that he has a history of offering women acting jobs in exchange for sex. He has denied the allegations to Page Six through via his spokeswoman, Sallie Hofmeister. According to Randall's rep, the reports stem "from one allegation dating back from 2012 that Randall denies."
Randall is also placing blame on Lala for an alleged "smear campaign" he says the former SUR hostess has made up to "sway" the exes' custody dispute for their one-year-old daughter, Ocean.
"These allegations are false and part of a now-familiar smear campaign orchestrated by Randall's ex-fiancée to sway their custody dispute," Randall's spokeswoman stated. "Lala Kent has lied and manipulated others in her desperate attempt to win full custody of her daughter, keep her name in the press and remain relevant in reality television," the statement continues.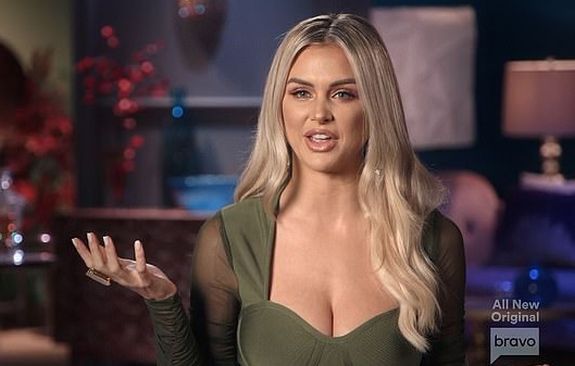 Randall's personal life is being called into question as a result of the exposé. One particular woman–- represented by attorney Gloria Allred–- claims Randall told her "to receive acting work from [him], she would have to perform sexual favors." The comment was reportedly made to the woman when she was 23 years old. Randall was allegedly informed of the woman's claims (which include allegations of massages, oral sex and other undoubtedly shady and sleazy acts on Randall's part) back in 2012, and has denied all of the woman's allegations.
Randall reached a settlement agreement with the individual this year for $200,000.
The father of three was also called out in the article for sketchy business practices he has allegedly partaken in over the last decade, along with claims that he is facing substantial debt, lawsuits and (additional) abuse allegations, according to Just Jared.
Due to a handful of lawsuits allegedly filed against Randall and his company, it's claimed that he reportedly owes more than $25 million to former financiers, an insurance company and a landlord for outstanding loans and disputed payments.
An insider for Page Six disputes Randall and his spokeswoman's claims that Lala and the woman Randall settled with were behind the LA Times article.
"The LA Times claims it published the piece based off hundreds of court filings, internal company records and interviews with dozens of former associates who corroborated that Emmett, 51, faces a mountain of debt, lawsuits and abuse allegations," Page Six reports.
Randall has also been accused of creating a hostile work environment for his employees, some of whom have claimed his treatment of them has taken a "lingering emotional toll."
Randall's spokeswoman did not deny this accusation in her statement to Page Six.
"[Randall] knows he can be demanding and expect the absolute best from his assistants, and regrets if he hurt any of their feelings," she stated.
As The Ashley previously reported, Lala and Randall split in October following allegations that Randall had been unfaithful. After the breakup, Lala moved out of the home she and Randall once shared and went on to publicly slam her producer ex, not only for his wandering eye, but also for allegedly proposing to her with a "fake" diamond ring, not being able to satisfy her sexually, and displaying multiple red flags throughout their nearly six year relationship.
Despite these alleged red flags, Lala claimed on the 'VPR' Season 9 reunion that she was struggling with the demise of her relationship and "disgusted" that Randall made her "feel safe enough to bring a child into this world." In response to Lala's comments, 'VPR' matriarch Lisa Vanderpump reminded Lala during the reunion that Randall was still legally married to his ex-wife Ambyr Childers when he began his relationship with Lala.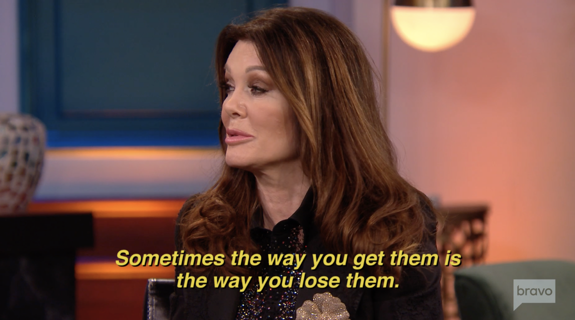 'VPR' fans may remember that Lala's relationship with Randall was initially a well-kept secret among Lala and her cast members. Randall caved after four years of dating Lala and agreed to appear on the show himself. Lala has since claimed that Randall offered her $14,000 at the beginning of their relationship (when Randall was still legally married) to sign a nondisclosure agreement, which Lala declined.
Randall's rep explained this as well.
"Randall did not want their relationship discussed on 'Vanderpump Rules,' but after four years of resistance, finally agreed to appear because the producers had threatened to cut Lala's contract if he did not," she told Page Six.
During a podcast interview last month, Lala said she and Randall had come to an agreement on how much child support he would be paying for Ocean; however, after "almost three months," Randall has reportedly yet to pay up.
Meanwhile, Lala has tightened her inner circle since parting ways with her ex-fiancé, revealing in April that she has stopped speaking to co-star Tom Schwartz due to his continued friendship with Randall.
RELATED STORY: Former 'Vanderpump Rules' Star Brittany Cartwright Talks About Feud With Stassi Schroeder: "I Wish We Could Figure This Out"
(Photos: Instagram; Bravo)