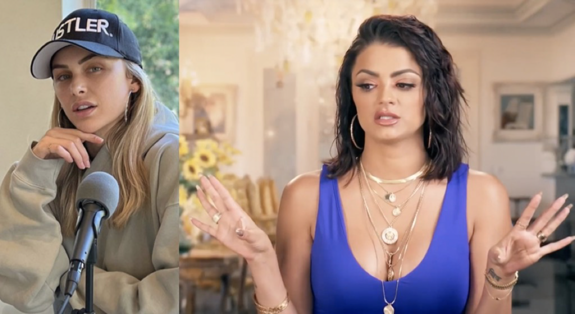 Vanderpump Rules star Lala Kent is getting some unsolicited advice from a fellow Bravo reality star as she continues to publicly diss her ex and baby daddy, Randall Emmett.
While Randall has remained relatively silent on Lala's new habit of bashing him, Shahs of Sunset star Golnesa "GG" Gharachedaghi has not. GG made it clear that she's tired of hearing Lala rant about how awful Randall was, telling her via social media to "stop complaining" and to take some accountability for choosing to stay with Randall for years despite the so-called "red flags."
As The Ashley previously told you, Lala and Randall split in October following allegations that Randall had been unfaithful. Since the breakup, Lala moved out of the home she and Randall once shared and she's taken multiple opportunities to publicly slam her ex for not only cheating on her, but allegedly proposing to her with a "fake" diamond ring, not being able to satisfy her sexually, and most recently, displaying a plethora of "red flags" throughout their nearly six year relationship.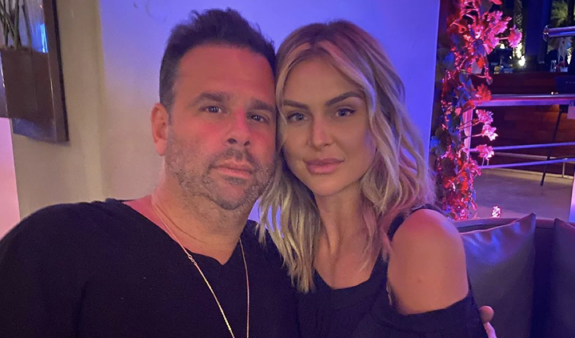 Lala shared her latest Randall-rant with Page Six, during which she claimed the 50-year-old– with whom she shares daughter Ocean– exhibited suspicious and seemingly dishonest behavior throughout the relationship, all of which, "should've been red flags."
"He was never, never around," Lala revealed in the clip. "It was constantly traveling and saying it was for movies, but where he wasn't making movies, and constant trips to Miami. The phone would never leave his hand. I mean, whether he was in the bathroom, getting a massage, the phone was in his hand. If I got near the phone, it was like, he was in sheer panic, and those all should've been red flags.
"The never being home, the never being present, the addiction to the phone, ALL THE TIME, it was constant," she continued. "From the time he went to bed to the eyes open and the phone is in the hand again. It's like, what could you possibly be doing on this phone?"
In response to the multiple red flags Lala claimed to have seen throughout her relationship with Randall, 'Shahs of Sunset' star GG questioned why Lala chose to stick around for as long as she did. GG– who became a mother herself in April 2020 after welcoming son Elijah via IVF and donor sperm– also advised the 'Vanderpump Rules' star to stop speaking negatively about Randall in the press, being that he is Ocean's father.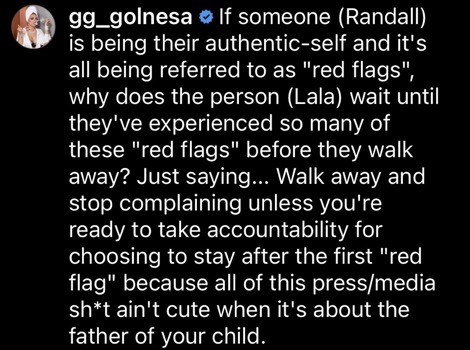 "If someone (Randall) is being their authentic-self and it's all being referred to as 'red flags,' why does the person (Lala) wait until they've experienced so many of these 'red flags' before they walk away?" GG commented on the clip. "Just saying… Walk away and stop complaining unless you're ready to take accountability for choosing to stay after the first 'red flag' because all of this press/media sh*t ain't cute when it's about the father of your child."
It seems that Lala did not appreciate GG's "advice," as she promptly "unfollowed" the 'Shahs of Sunset' star on Instagram.
GG tried to make light of her previous statements in a follow-up post. She shared a photo on Instagram of herself and Lala– along with 'Vanderpump Rules' stars Scheana Shay and Raquel Leviss and GG's 'Shahs of Sunset' co-star Reza Farahan–and, in the caption, complimented Lala and asked her why she unfollowed her.
"When the Shahs come out to play with the Pumps," GG wrote. "Congrats @lalakent you're doing a great job! But why did you unfollow me?"
RELATED STORY: 'Vanderpump Rules' Star Lala Kent Claims the $150k Engagement Ring She Was Given By Ex Randall Emmett Had a "Fake" Diamond
(Photos: Instagram; Bravo)