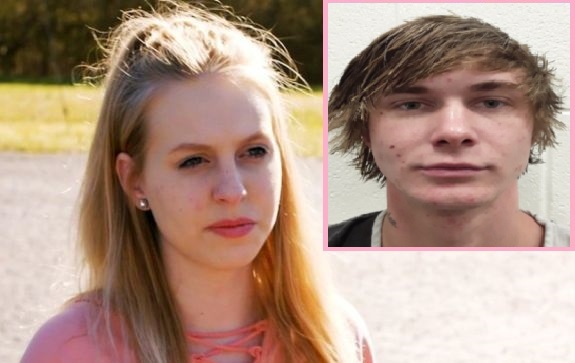 Rachel Beaver's baby daddy is a free man.
Three months after Drew Brooks–- who shares daughter Hazlee with Rachel of Teen Mom: Young & Pregnant–- was arrested on attempted murder charges, the 22-year-old has been released, The Sun reports.
As The Ashley told you in April, Drew landed behind bars in Monroe County, Tennessee, and was charged with attempted homicide after allegedly stabbing another man "in the lower left stomach area" during an altercation. The victim of the stabbing went on to be airlifted to a local hospital, while Drew turned himself in and was held without bail at the Monroe County Jail.
According to The Sun, Drew accepted a plea deal and was released from jail earlier this week. Court papers state that Drew's attempted homicide charge was reduced to a reckless aggravated assault charge on June 27. Drew pleaded guilty to that charge and was sentenced to two years in jail with time served from April 6. The jail sentence was suspended, though Drew is now on supervised probation for two years.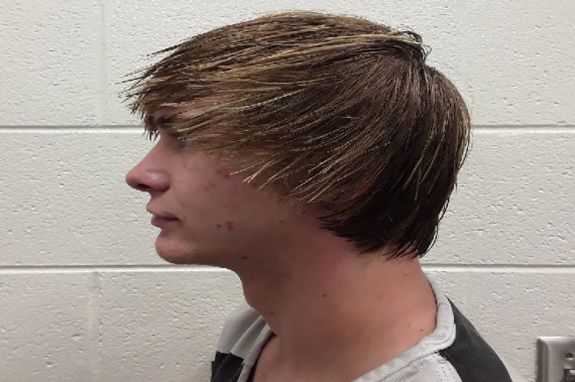 Drew has also been ordered to have no contact with his victim.
After the April stabbing incident, The Ashley spoke to a local who was familiar with both the Beaver baby daddy and the victim (whom The Ashley has chosen not to name). According to the individual, Drew and the victim were friends and had been hanging out prior to getting into an altercation. Things between the two allegedly got heated when Drew was asked to pick up "something" for the victim and the victim's wife. When Drew returned, the victim reportedly felt as though Drew had ripped him off.
"Drew left his phone and wallet at the [victim's] house and when he returned to get it the next day, [the victim] accused Drew of shorting him and wouldn't give Drew back his stuff until he gave him more money, which Drew didn't have," the source stated. "That's when they started to fight."
During said fight, the source said Drew allegedly pulled out a knife and stabbed the victim in the stomach. Drew claimed he acted in self defense because he was allegedly getting beat up, the source added.
Drew was last arrested in April 2020 after being found in a car with alcohol and marijuana (along with two people under the age of 18). During that particular arrest, Drew allegedly gave police the wrong age and name. He pleaded guilty to criminal impersonation and contributing to the delinquency of a minor. He was released from jail in July 2020.
Drew was also arrested in 2018 for theft of property and he later broke probation in the theft case by failing a drug test in July 2019. He violated probation again in January 2020 for reckless driving and driving without a license.
RELATED STORY: Former 'Teen Mom: Young & Pregnant' Star Kayla Jones Welcomes Second Child
(Photos: MTV; Monroe County Sheriff's Office)