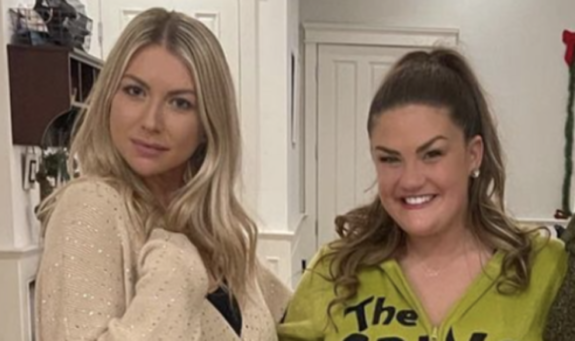 A feud is going down between former Vanderpump Rules stars Stassi Schroeder and Brittany Cartwright.
Despite being friendly for many years, the former friends are not currently on speaking terms after Brittany and husband Jax Taylor reportedly backed out of attending Stassi and Beau Clark's Italy wedding last month.
On an episode of Stassi and Beau's The Good, The Bad, and The Baby podcast– recorded after the couple's May 12 nuptials– Stassi and Beau claimed that Jax and Brittany RSVP'd to their wedding; however, leading up to the event, Jax was telling mutual friends he and Brittany did not actually plan to attend, Us Weekly reports.
"Good friends don't do that," Stassi said on the podcast. "They don't talk sh*t about your wedding behind your back or pretend that they're coming and give a list of reasons why they're not coming to other people. Friends don't do that to each other."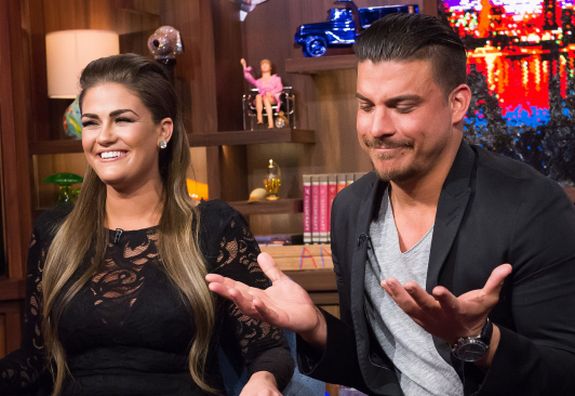 Brittany responded to Stassi's comments on the June 13 episode of the Betches Moms podcast, claiming she "wanted to be there" and "would never in a million years" purposely back out of the event last minute.
"We had actual reasons why we couldn't go that were not talked about," Brittany said. "Like [our son] Cruz's passport didn't come in, my mom had a death in the family and had to go home. I mean, there was actual things that happened right before the wedding that we actually couldn't make it to the wedding for those reasons."
While she and Jax had "actual reasons" for their last-minute change of plans, Brittany said she feels bad about not being there for Stassi's big day, as she considers her husband's ex-girlfriend to be one of her best friends.
" … I feel terrible about [it] and I'm truly sorry," she said. "And I hope that one day, we'll be able to talk about this and figure it all out, because I do want our kids to grow up together."
Brittany went on to reiterate that there is "a lot more" to the story than what people know, or what she's willing to discuss.
" … but at the end of the day, I just hope they know, like, I did not wait to the last minute because I knew I was going to not be there for weeks," Brittany said. "That was not the case. It was that I was literally trying to be there, up until the very last minute. So there was a lot of things that were going on. And I don't know, I just feel terrible about it all together because that's just not my personality, I would never try to put my friend in that situation.
"I don't know, I just hope that one day we can talk about it, figure it out and get past it over time," she added. "I'm just gonna give her time."
Currently, Brittany continues to follow Stassi and Beau on social media and they both follow Brittany; however, Stassi and Beau no longer follow Jax and Jax has unfollowed both of them as well.
RELATED STORY: Stassi Schroeder Claims Others Were Involved In Faith Stowers Incident That Led To Her & Kristen Doute Being Fired: "We Weren't Gonna Take People Down With Us"
(Photos: Instagram; Bravo)