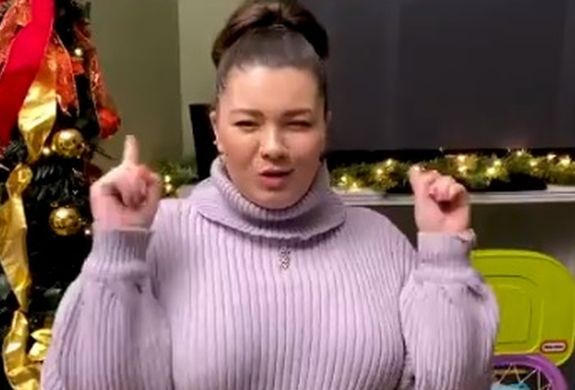 Amber Portwood's record is looking a lot cleaner these days.
The Ashley can exclusively report that the Teen Mom OG star has had several felony charges erased from her permanent legal record as part of a plea agreement she took while being sentenced in 2019 for her domestic abuse crimes against her baby daddy Andrew Glennon.
After her July 2019 arrest, Amber took a plea deal, which stated that she had to successfully complete 906 days of probation and fulfill the other terms of her sentence, which included completing substance abuse and mental health evaluations, taking court-ordered parenting classes and participating in a Batterers' Intervention Program. She also had to undergo random urine and breath testing, pay a fine and follow other strict orders.
If Amber successfully completed all of this, her plea agreement would allow her charge of Domestic Battery (with a prior conviction) to be dismissed, and her charge of "Intimidation- Habitual Felony Offender Enhancement" (a Level 6 felony) to be reduced to a misdemeanor.
Because Amber completed her probation in April, and satisfied her other probation terms, her lawyer filed a petition in court last Friday to have the plea agreement enforced, therefore starting the process to get the Domestic Battery charge dropped and the Intimidation charge knocked down.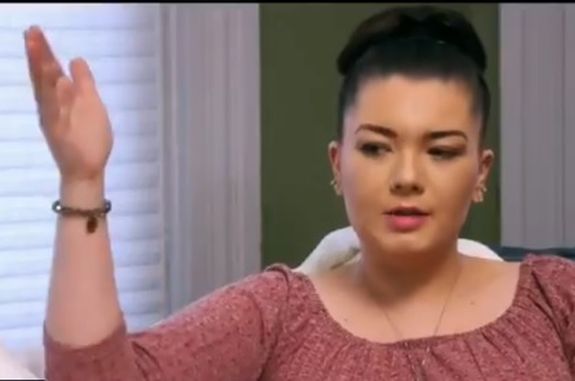 Soon after, the Intimidation conviction was converted and the Domestic Battery charge was dismissed off of Amber's permanent record.
On Sunday, the "No Contact" order between Amber and Andrew was officially terminated as well. It had been put in place in October 2019 and the exes have only been allowed to communicate via a court-approved custody app when it involved James, the four-year-old son they share.
While Amber's legal issues regarding this arrest are over, she will still be making plenty of visits to the courthouse, as she and Andrew remain in an nasty, ongoing custody fight for James.
RELATED STORY: 'Teen Mom' News Pile: Amber Portwood Calls Her Ex Andrew Glennon "Voluntarily Unemployed", Jenelle Evans Says She Can "Go Paralyzed" Any Day Now & More
(Photos: MTV)