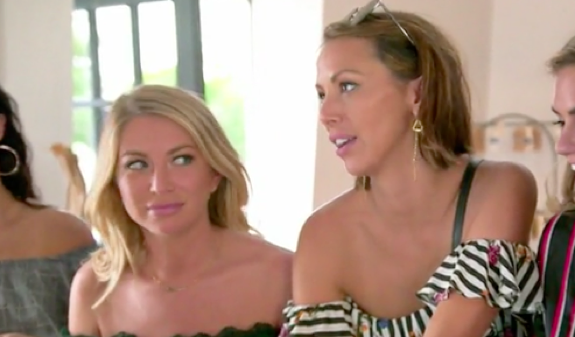 Two years ago, Stassi Schroeder and Kristen Doute were fired from Vanderpump Rules for a racially charged incident involving former co-star Faith Stowers, though Stassi recently revealed she and Kristen were not the only ones involved.
Stassi recently revealed on The Skinny Confidential Him & Her podcast that she and Kristen were not the only ones who took part in the 2018 attempted take-down of Faith, despite the two of them taking the blame for it.
"There were more people involved in 'The Incident' that I was fired for … And Kristen and I, obviously we weren't gonna take people down with us," she said. "So we were like, 'Lucky you guys, those of you who didn't get called out for this.'"
Because she and Kristen chose to cover for the others allegedly involved, Stassi said she was treated with kindness in the wake of her firing.
" … everyone was pretty kind because I think they were feeling lucky that they didn't [get fired], that they still had a job," she said.
As The Ashley told you in 2018, Stassi revealed on an episode of The Bitch Bible podcast that a friend of hers (and Kristen's) alleged that Faith had stolen her credit card. Upon hearing the accusation, Stassi and Kristen (very poorly) played detective and eventually falsely connected Faith and the alleged credit card theft to an unsolved crime in Los Angeles, in which the suspect drugged two people and stole more than $300,000 in money and jewelry.
Kristen and Stassi contacted police, who Stassi claimed "didn't give a f**k" about their findings. Months later, however, the two saw Faith at a club and decided to call the West Hollywood Police again, though Faith was never apprehended or found guilty of any of the crimes. (During the same podcast episode, Stassi also accused Faith of being homeless during her time on 'VPR,' stealing Jax Taylor's car and even going AWOL during her time in the military.)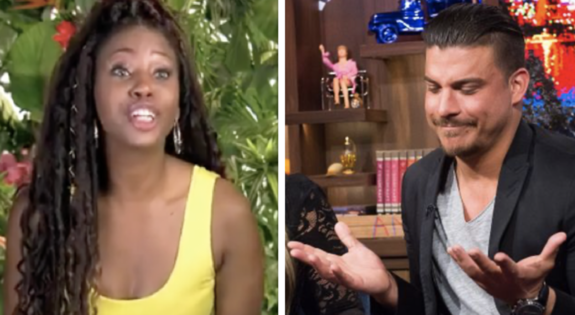 Though the incident took place in 2018, it resurfaced in 2020 after Faith told her version of what happened during an online interview with Floribama Shore star Candace Rice. One week later, both Stassi and Kristen were fired from the Bravo series.
Leading up to– and immediately following– the release of her new book, Off With My Head: The Definitive Basic B*tch Handbook to Surviving Rock Bottom, Stassi discussed the incident itself, as well as the period of time right after she was fired.
Stassi also recently claimed to have "sensationalized" the story back in 2018 "for the sake of a good podcast story." She also wrote in her book that her actions were "absolutely motivated" by her co-star/ex-boyfriend Jax cheating on his now-wife, Brittany Cartwright, with Faith.
"She deeply hurt my friend," Stassi wrote. "I was absolutely motivated by that. And I was motivated by the fact that I thought she was guilty of those crimes. I basically thought I was the karma God just dishing it out exactly where I thought it should be."
RELATED STORY: Faith Stowers Calls Out Stassi Schroeder For Using "White Privilege" to Make Money & Sell Her Book: "It's a Sad, Sad Time for Our Community"
(Photos: Bravo; Instagram)