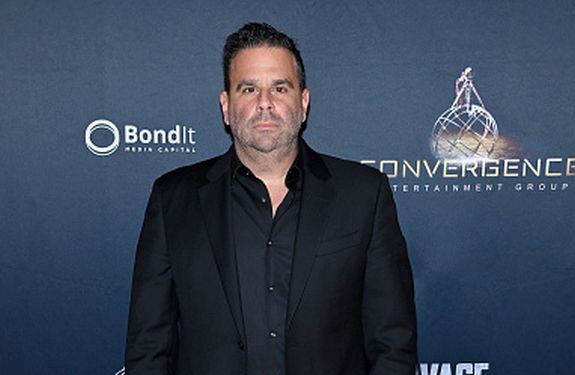 A new documentary is set to expose the scandalous ways of Randall Emmett— and Randall is not happy about it!
After exploring the lives and scandals of Real Housewives Erika Jayne and Jen Shah, Hulu is moving on to Vanderpump Rules for its latest reality-TV-inspired documentary. Premiering next Monday on the streamer, The Randall Scandal: Love, Loathing, and Vanderpump will cover the lawsuits and various allegations brought against movie producer, and Lala Kent ex, Randall Emmett over the last year or so.
Produced by ABC News Studios and LA Times Studio, the documentary features interviews with former employees, ex-friends, reporters and members of Lala's family, and appears to build on the claims revealed in the Los Angeles Times' expose on Randall that was published last year.
"Randall Emmett is sketch– at best," someone can be heard saying in a voiceover of the just-released trailer for the documentary.
"He was awful to everyone," another person interviewed in the documentary can be heard saying in the trailer.
Other allegations outlined in the trailer for the 90-minute documentary include drug abuse, sexual harassment and racist conduct. The trailer also mentions dozens of lawsuits brought against Randall and questions his financial situation. (As fans know, both 50 Cent and Jax Taylor have come forward to declare that Randall owed– or still owes– them money. (It does not appear that either man appears in the documentary, though.)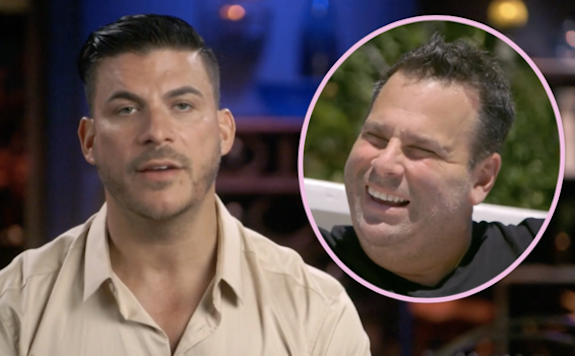 Neither Lala nor Randall were interviewed for the documentary, per Page Six, but instead appear in archival interview footage. Lala has yet to comment publicly on the documentary, but Randall did release a statement to Page Six calling the documentary "nothing more than a vindictive hit piece."
"Almost one year ago the Los Angeles Times wrote a highly biased and factually inaccurate hit piece on me," Randall said in his statement. "One of the writers, Amy Kaufman, seemed to have a personal vendetta against me, I believe due to her alleged friendship with my ex Lala Kent. Among other things, the article contained fictitious and greatly exaggerated stories made up by a few former disgruntled employees who had been dismissed.
(In the trailer for the documentary, at least three of Randall's former assistants discuss what it was like to work for him.)
"Lala was also a participant in this fiasco, likely because I have been fighting for 50/50 joint legal custody of our child," Randall's statement continued.
Randall told Page Six that he was given the opportunity to be part of the Hulu documentary, but he declined.
"I declined to participate [in this documentary] because it very quickly became apparent to me the film was going to be as biased, if not more so, than the article on which it was based," he said.
According to Randall, not only are all of the claims made in documentary "a regurgitation of the biased Los Angeles Times article," the documentary itself is "a cheap attempt to capitalize on the current 'Vanderpump Rules' fever," his statement to Page Six reads.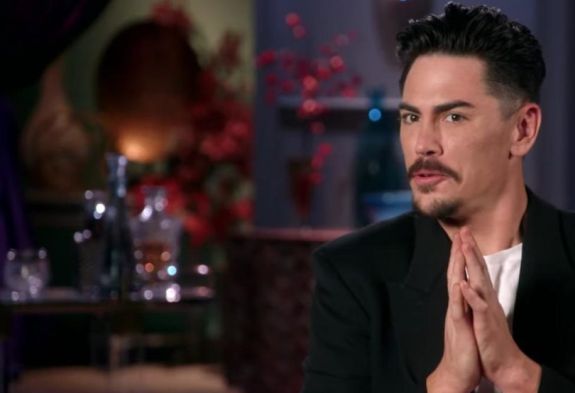 "My family, the people with whom I work and those who matter in my life all know the truth and my accomplishments; I have nothing to prove," the statement concludes.
The Los Angeles Times provided Page Six with a rebuttal to Randall's statement.
"The Los Angeles Times stands behind its reporting on Randall Emmett. Two veteran entertainment journalists, Amy Kaufman and Meg James, reviewed hundreds of court filings and Emmett's internal company records and interviewed three dozen former associates in the course of an investigation … published last year. If Emmett would like to dispute any of the facts in our reporting or the information that Kaufman and James share in the documentary, we welcome him to do so."
While not commenting on the documentary, Lala continues to take public her battles with her ex and growing advocacy for others dealing with the family court system. Appearing on Nightline early Wednesday morning, Lala talked about her work with the organization One Mom's Battle, which provides resources and education to those navigating the family court system, her appearance at the White House Correspondents' Association Dinner and Randall.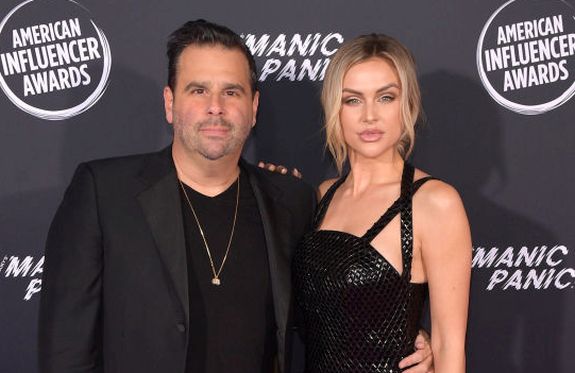 "I really didn't realize who I was sleeping next to and who I had a child with," Lala said of her one-time fiancé. "I think if I would have known who he was, who he is, I never would have gotten involved with him, and I most certainly wouldn't have brought an innocent little baby into the world [with him]. I do know that she's here because she was supposed to be here, but…now I'm in a custody battle and I can't focus on the past, I have to focus on now."
Lala also covered many of those topics, as well as how her split with Randall affected her relationships with her castmates, in an interview with Rolling Stone that was published Wednesday.
"When [Tom Schwartz] went and hung out with my ex, I couldn't have been any clearer," she said in the interview. "That was the most vulnerable I've ever been in my entire life. I was broken down to my core. It wasn't about the cheating. If it was just cheating, I could co-parent with this person and the court system wouldn't be involved. This goes above and beyond someone just putting their dick where it didn't belong.
"The fact that he couldn't wrap his mind [around] that, I was like, 'If you don't do it for me, do it for yourself. This is a bad look for you, dude.' Nobody else in the group hung out with Randall after. Jax was still communicating with him, but I knew —- and Jax has since said– that he had a very large sum of money to collect from Randall and Jax had a child to support, so I gave Jax a pass. Even Lisa [Vanderpump], who Randall was blowing up, cut ties with him."
Watch the trailer for 'The Randall Scandal: Love, Loathing, and Vanderpump' here:
RELATED STORY: It's Over! 'Vanderpump Rules' Stars Tom Sandoval & Raquel Leviss Have Reportedly Broken Up; Sandoval Spotted With Mystery Woman in Texas
(Photos: Roy Rochlin/Getty Images; Bravo)