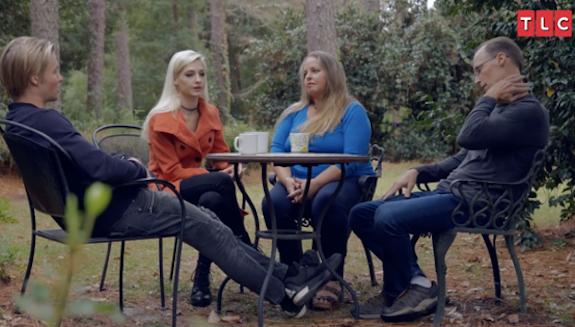 Let the Plath Family bashing begin!
Welcome to Plathville returns next week with a season premiere that finds Micah and Moriah Plath sitting down with parents Kim and Barry to air their grievances about their brother Ethan's wife, Olivia, ultimately leading Barry to accuse his daughter-in-law of "brainwashing" his son.
In People's sneak peek of Tuesday's season premiere, viewers see Micah kicking off the conversation with Ma and Pa Plath, claiming Olivia has "always hated" the way the Plath kids grew up.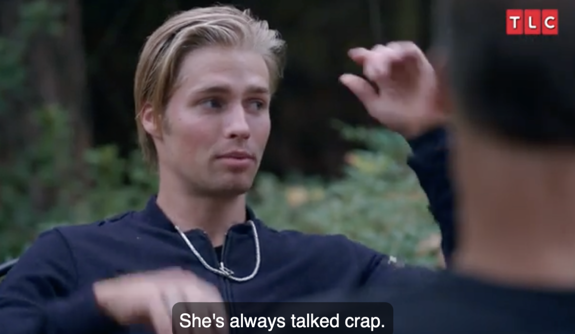 "She's always talked crap," Micah says of Olivia. "And Ethan has, I really feel like he's absorbed all of that."
We then see Barry jump in to add his two cents to the anti-Olivia argument.
"You know what it's called? It's called brainwashing," Barry says (rather ironically, if you ask us).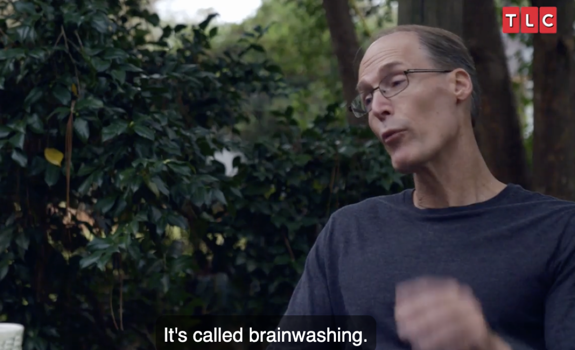 Moriah notes that things with her sister-in-law (and former friend) have only gotten worse lately, due to Olivia allegedly spreading more lies than ever about Kim and Barry. Moriah goes on to mention Olivia's allegation that Kim stole a credit card from Ethan– something she believes was a story Olivia made up to "validate her big emotions."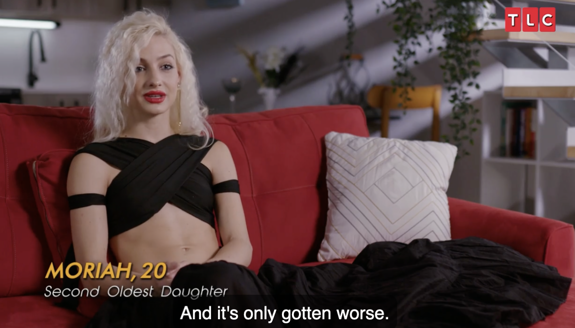 "It's gotten to the point where lies are being told and I personally want to do my part in making things right," Moriah says, noting that she stood by Olivia's side for years and validated her big emotions feelings.
" … You can feel however you want to feel," Moriah says. "But I will not tolerate lies being told. I will not tolerate somebody just then going off the deep end."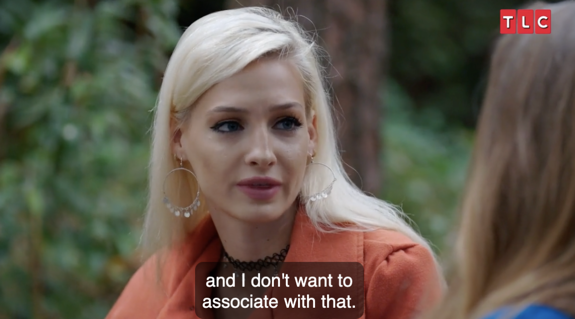 Moriah says while Olivia has every right to not like someone– in this case, Kim and Barry– it's not acceptable for her to "try and make the whole world or a whole family feel the same way."
Barry claims Olivia's behavior is "relationally destructive," to which Moriah agrees.
" … And that's why I choose not to have a relatinship with her anymore," she adds.
Season 5 of 'Welcome to Plathville' premieres Tuesday, September 5 on TLC. Click here to watch the sneak peek clip!
RELATED STORY: Barry Buffs Up, Kim Is Accused of Stealing & More: 'Welcome to Plathville' Season 5 Premieres Next Month on TLC; Watch the First Trailer
(Photos: TLC)