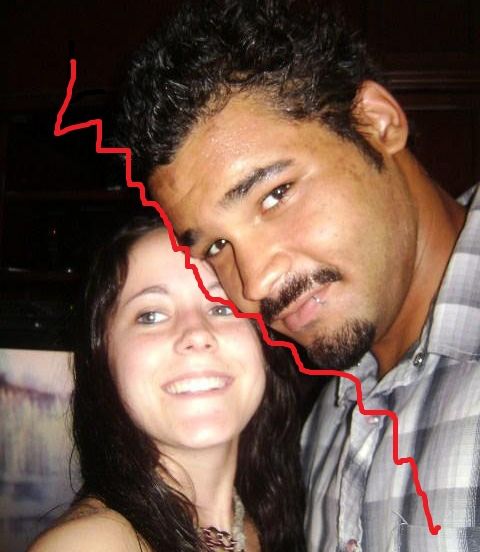 Looks like Jenelle Evans is ready mingle!! The Teen Mom 2 star is officially reporting that she's "single" on her Twitter and that she hasn't spoken to her Band-Aid-covered boyfriend, Kieffer, since Friday night.
What caused the split?! The Ashley can exclusively tell you guys that the split was caused by Kieffer cheating on Jenelle on Friday night (while Jenelle was in Los Angeles, about to film the Teen Mom 2 finale special!)
According to Jenelle, Kieffer cheated on her with a girl at 'da club (as you do). He convinced the girl that he and Jenelle were broken up and the girl hooked up with him. How did the Kief-ster convince this chick that he wasn't with Jenelle? He gave the girl Jenelle's number and told the girl call her! WTF?!
Kieffer admitted to Jenelle that he cheated right before she went to go tape the finale special, which is probably why she was in a terrible mood for most of the taping. (Or maybe it was being around her mother…)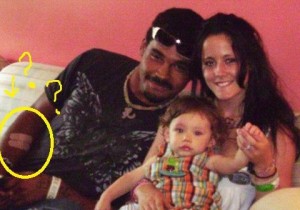 Anyway, Kieffer is a creepo….and Jenelle's good to be rid of him. He is homeless, he does lots of drugs (and not just pot, Jenelle admitted to Dr. Drew). He's also covered in Band-Aids all the time, and he looks like he hasn't showered since Reagan was president. Needs to go.
However, The Ashley has a feeling that this isn't the last we will see of the Kieff-ster. Jenelle likes bad boys (who don't bathe), so he'll be back soon enough.
Stay away from this guy, Jenelle! You need to go find a good Mormon guy…seriously….that's the only way you're going to get your life on track!
Update: Feb 23, 2011: Roundup Reader Danielle was kind enough to let us know that Kieffer and Jenelle were spotted LAST NIGHT roaming the Wal-Mart together (of course) in Wilmington, North Carolina! I guess she just can't quit that creep! He was probably making her buy him Band-Aids.