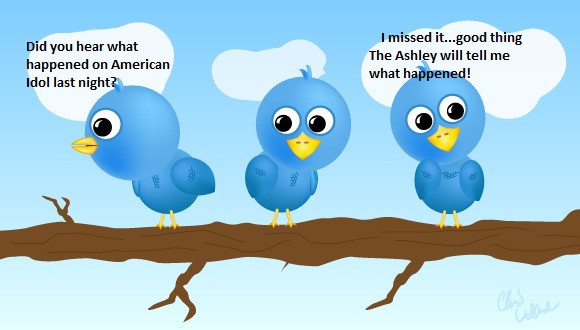 The Ashley would like to remind all of you Twittererers (I like that word) that you can follow The Roundup over on the Twitter. It's the easiest way to keep up with all the stories that make it on The Roundup.
This way you'll never miss any of the Roundup's gossip!!!
To follow The Ashley's Reality Roundup, go here. All the cool kids are doing it.