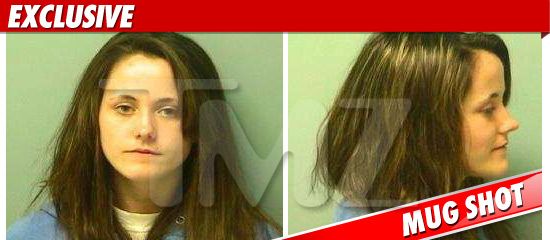 The Ashley recently posted that Teen Mom 2 star  Jenelle Evans apologized to her beat-down victim, Britany Truett earlier this week via the Facebook. At the time, Britany wasn't going to press charges and it appeared that everything was settled.
Apparently, Brittany changed her mind (probably after someone tipped her off to the fact that she could totally score 15 minutes of fame from this) and pressed charges, causing Jenelle to get arrested for assault late last night. (TMZ broke the story. You can read about it here.)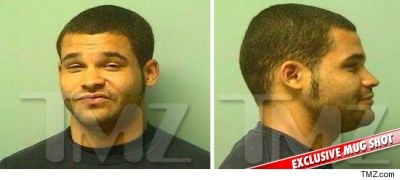 The arrests didn't end there! New Brunswick police went to Jenelle's house to arrest her and guess what they found? Creepy Kieffer! Surely, he was there looking for food, pot or Band-Aids to mooch and the cops picked him up and threw him in the car on an outstanding cocaine warrant! (Hopefully they hosed him off first!)
Jenelle's victim Brittany didn't have long to gloat about getting Jenelle arrested. Soon after, the police came knocking at her door to arrest her as well! (She did participate in the fight, at least in the beginning, so it's only fair that she was arrested too.)
The girl that pushed Jenelle into Brittany was also arrested. Her name is Brittany Maggard. She's had several previous arrests, one of which was for "Simple Assault" back in 2010. The other is for harassment. Here's her North Carolina criminal record.
These girls seem to have forgotten that once you turn 18, you can't do this kind of stuff anymore without there being legal consequences!