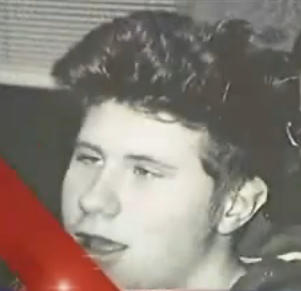 This guy is on television screens all across America each week, but back when this photo was taken he was just another kid in high school.
His teachers raved about his talent and he was well-liked by other students.
Do you recognize this talented class clown? Any guesses as to where we know him from today? (Keep in mind this is definitely not a good photo of him!)
Click below to find out who he is!
It's Casey Abrams from American Idol! Casey is currently in Season 10's Top 6, but back when this photo was taken, he was just another student at Idyllwild Arts Academy, a private high school that specializes in the arts. It's located in Idyllwild, California.
Here's a cool video featuring one of Casey's former teachers!