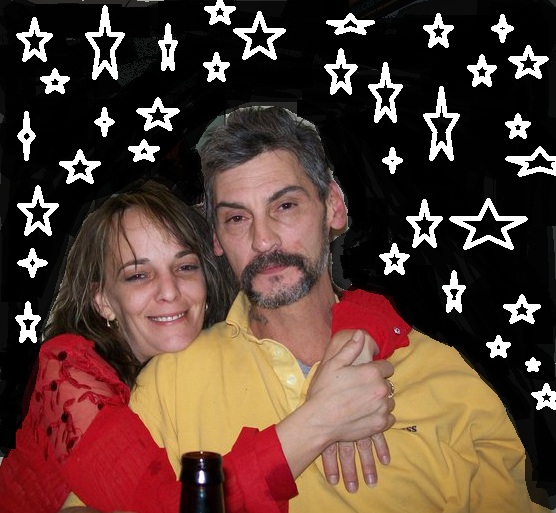 Oh, Teen Mom. How I've missed thee….just one more month to go before you come back to me! (Season 3 premieres on July 5, just FYI.)
Although The Ashley has missed Gary & AMBO, Maci and the whole gang, the castmembers she is most excited to see are Butch, the Mullet King and April, Queen of the Virginia Slims. (You know they're secretly your favorite too!) Unfortunately, it seems that we won't be seeing much of Butchy in the upcoming season. (And almost certainly not in Season 4, which is filming right now!)
As The Ashley reported a while back,  Butch is back behind bars (again) for violating an order that he stay away from his wife, April. Apparently, some of April's family decided to call the trusty parole officer and report that the star-crossed lovers were together. The cops came and sent Butchy back to the pokey.
Butch is scheduled to get out very soon; however, he won't be able to see his wife April until December due to his parole!
Is it wrong that I feel kind of bad for these two? I know I make fun of them a lot but that situation really does suck. What also sucks is we won't get to see much of Butch on Season 4, being that he was in jail and all. This makes The Ashley very sad. Butch and Jenelle's mom Baaarabra Evans, are half the reason I watch these crappy shows!
Things seem to be going just fine over at the Baltierra house, even without Butch. Catelynn is graduating from high school this weekend and she seems to be getting along much better with her mother than when Season 2 ended.
I think I will be making a "Free Butch" T-shirt to match my brand-new "Gary Time" frock!