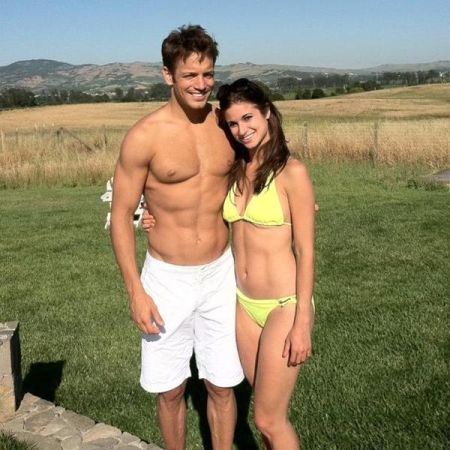 Millions of American women got to live out their fairy tale ending vicariously through Bachelor Pad stars Ames Brown and Jackie Gordon on last night's episode. <Spoiler Alert! Don't read if you still haven't watched the episode!>
Viewers watched (and chanted "awwwwww" in unison across America) as Jackie was sent home last night, only to have her new love Ames run after her departing limo and join her, thus giving up his chance at the $250,000 'Bachelor Pad' prize for a chance to continue his budding romance with Jackie. (It's not like the guy needs the money…he obviously isn't scraping pennies together to survive if he's able to go on the exotic trips to Southeast Asia he talked about during The Bachelorette.)
Anyway, after viewers watched the insanely romantical scene last night (The Ashley has to admit, even she rewound it and watched it again!) the question on everyone's mind is: are Jackie and Ames still together? Will there be another ABC-sponsored Bachelor-themed wedding in the near future?
The Ashley hates to be the bearer of bad news, but unfortunately, these two crazy kids have called it quits since filming ended. He revealed in a conference call this morning that they have broken up.
The two spent some time together and took a romantic weekend getaway together to Napa, California (wonder if they visited Ben F.?) but in the end the two lovebirds couldn't make it work.
What does that mean for us viewers? It means that Ames is still very much in the running to become the next 'Bachelor,' according to RealitySteve.com.  Viewers would be very happy to have him, based on The Ashley's recent "Who Do you Want to Be the Next Bachelor" poll. Ames tied with Ryan as the contestant we'd most like to watch take a "journey to find love."