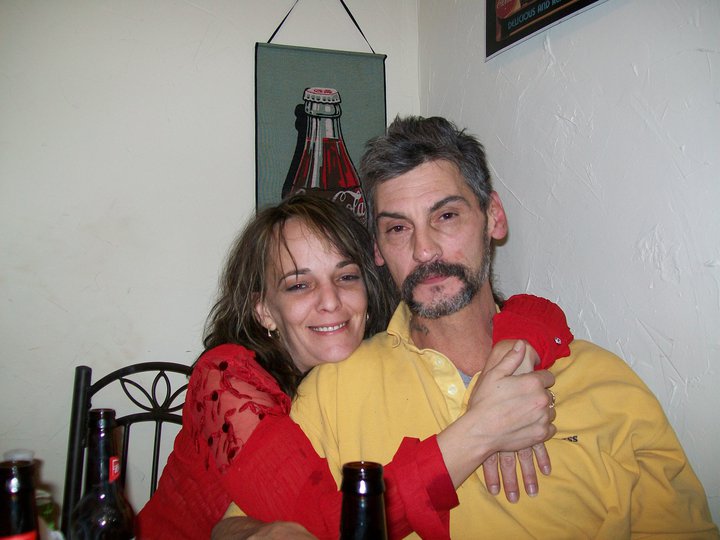 Oh, Lord, say it ain't so. These two are like peanut butter and jelly: a perfect match. Or so we thought….
Starcasm first reported this morning the shocking news that Teen Mom stars Butch and April Baltierra allegedly got into a major physical fight and that April has had enough and is going to divorce Butch. Their kids, Catelynn and Tyler have yet to comment.
Facebook friends of April initially thought that April's page had been hacked after April posted about the fight and divorce, but her best friend later posted that it was indeed April posting and that the events had actually taken place.

From April's Facebook:
"darl lynn baltierra is a wife beater put that on tv bit6ches"
"I am single. Getting a divorce. Butch [is?] a d*ck let me know!"
"darl baltierra [likes] too beat women"
"butch likes to hit women now hes [on] his way to JAIL"
As The Ashley previously reported, April and Butch were required by law to stay away from each other at least until December of this year. Domestic violence aside, him being with April is enough to send him back to his home-sweet-home, the slammer.
A neighbor reported on April's facebook that, "Yes its very true. Butch is in custody, they live near us, we know the whole family."
Due to his priors, Butchy could be going away for a looong time.
Although Catelynn or Tyler haven't made any sort of public statement regarding the incident, Tyler's sister Amber did have some harsh words to say about her pops' actions:
"I dare someone to try and defend my piece of sh** 'dad' now!! Comes home high and beats his fu**ing wife & the best part is the cops caught him red handed!!"
You can always count on dear ol' dad…