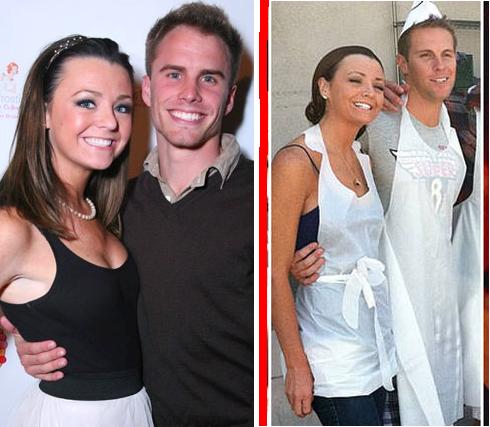 *Super Spoiler Alert! Don't read below unless you want to know some very big spoilers!*
Bachelor Pad fans are dying to know if caught-in-the-middle damsel Holly Durst is currently back with her ex-fiance, Michael Stagliano, or if she decided to try out her new romance with dentist Blake Julian.
Well, according to Reality Steve, a lot has happened in the Michael/Holly/Blake love triangle since the 'Bachelor Pad' cameras turned off.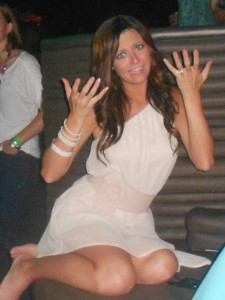 The biggest shocker: Holly and Blake are not only together, but are also engaged! Reality Steve says that Holly recently moved (as in last week) to be with Blake in South Carolina. At the 'Bachelor Pad' finale (taped this week) Holly was wearing a gorgeous engagement  ring by (guess who?) Neil Lane!
Steve says the whole thing was done on camera (perhaps in a helicopter?)
"Just like on the Bachelor or Bachelorette, this whole 'lets film the proposal and give Holly a ring' was a complete set up paid for by Neil Lane," Reality Steve wrote in his most-recent blog post. "Blake didn't buy Holly anything. This was all done for TV purposes, Blake didn't buy any ring, and this story has already been sold a tabloid. I'm not sure which one yet, but after the episode airs Monday, you'll see some tabloid running with the pictures of the ring and pics from the proposal."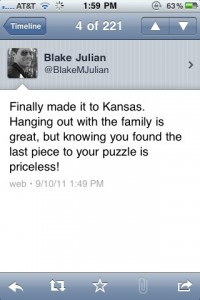 The word is that Michael is completely devastated, as is The Ashley. She, along with many other 'Pad' viewers, was hoping that Holly would ditch the dentist and find her way back to the lovable Michael, who is obviously still totally in love with her.
How does Michael's future sister-in-law (and former 'Bachelorette') DeAnna Pappas feel about all of this? She was, after all, going to marry Michael's twin brother, Stephen, and have a double wedding with Holly and Michael. She's kept pretty mum about the whole situation, although she did recently tell a fan on Twitter:
"Michael is single & deserves a woman who will treat him great!!"
The Ashley agrees!
(Holly Photo: Realitysteve.com)