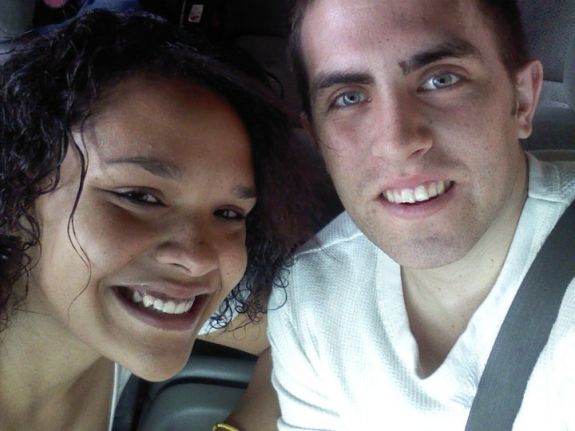 The Teen Mom/16 & Pregnant fan world was shocked yesterday when TMZ broke the story that Season 1 couple Josh and Ebony Rendon had been arrested for child endangerment and drug charges after Child Protective Services raided their house on Monday night and found deplorable living conditions!
In case you missed the story, here's the basics: CPS and the police received tips from neighbors that living conditions inside Josh and Ebony's home were less-than-stellar. When they went in they found that "every room inside the residence was covered with human and dog feces on the floor, walls and clothing," according to the arrest report.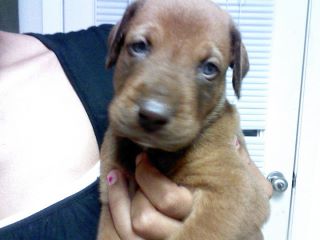 The CPS took their baby, Jocelyn, away and even animal control stepped in to confiscate their dogs. (You know it's bad when they take animals away!) The house was also reportedly full of flies and maggots. (Um…yuck.)
Anyway, after the story posted and circulated, Ebony took to her Official Facebook Fan Page to try to explain how something like this could have happened. (The fan page has since been removed.)
In her post, she said that she and Josh were still trying to recover from the loss of their unborn child this spring (You can read about that here) and hinted that things haven't been "right" with the couple since then.
As for Josh, he admitted to TMZ that CPS was right to do what they did because "the house was not clean."
Josh took to his personal Facebook to explain the incident to his friends and family: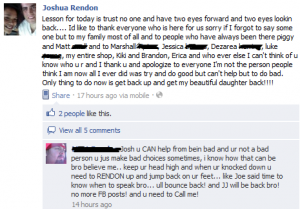 The two are out of jail but will obviously have to go back to court to face all of their charges, which include maintaining a drug premise (possibly meaning they were selling drugs out of their house on the Little Rock Air Force Base), endangering the welfare of a child and possession of drug paraphernalia. Jocelyn is still in the custody of CPS, as far as I can tell.
It's weird that major news outlets are picking up '16 & Pregnant' stories! It's amazing how being on one episode of an MTV show can change your life forever and make you 'newsworthy!'
Update! The Jacksonville, Arkansas, Police Department has released a few photos of the inside of the house! (I don't know why but that makes me excited! You know you wanted to see it too!) You can see those pictures here. In one you can see a log of poop chillin' in the corner on the floor. Groooooosss!
Also, they are scheduled to appear in court on October 6. They are free on an $8,000 bond. Currently, neither have entered a plea or have an attorney.