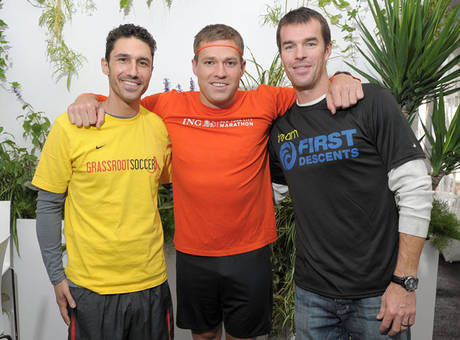 Screw those Hollywood celebrity tours: if you really want to see celebrities, you need to go run the New York City Marathon. (Or, if you're lazy like The Ashley, you can always just creep along the sidelines eating an ice cream cone and watch everyone run.)
Anyway, a plethora of reality TV stars huffed and puffed their way through 26.2 miles yesterday, including former Dancing With the Stars winner Apolo Anton Ohno and former Bachelor star Dr. Andy Baldwin ('member him?!)
Ryan Sutter (of 'Trista and Ryan' fame on the Bachelorette), "Top Chef" Richard Blais and Sandy Draghi and Jeremy Cline from this season of The Amazing Race were spotted on the marathon course. Ryan got the fastest time of any celebrity in the race, running it in an impressive 3 hours, 17 minutes.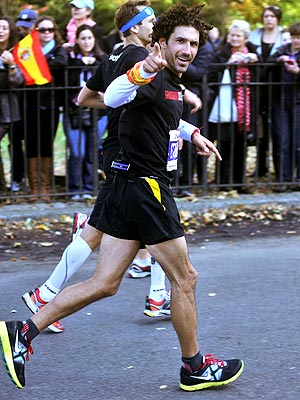 The majority of the celebrities that ran the marathon were doing it for charity, which is pretty awesome. For instance, Apolo Ohno earned a $26,200 donation from Subway for the Special Olympics.
Even A.C. Slater got into the act and ran! (OK, I know his real name is Mario Lopez but he'll always be A.C. Slater to me!) A bunch of other non-reality TV celebrities participated as well.
While these people certainly deserve a big shout-out for their accomplishments, The Ashley is the most proud of Survivor star Ethan Zohn, who ran the marathon despite having just found out that his cancer has relapsed. He finished the race in just under 4.5 hours. (People magazine did a really awesome story about his run. You should read it.)
(Photos: Top-Michael Loccisano, Getty; Bottom- Henry Dziekan III, Getty)