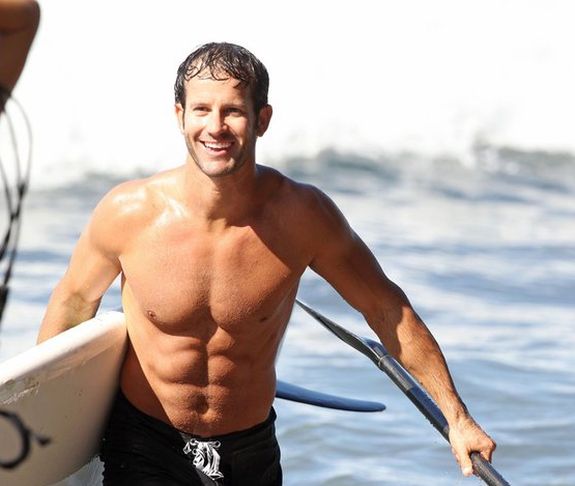 Kiptyn Locke, runner up of Bachelor Pad Season 1 (and the current boyfriend of another 'Bachelor Pad' star, Tenley Molzahn) is currently in a Southern California hospital after suffering a neck injury on Thursday.
Although very few details are known at this point, Tenley did tell her Twitter and Facebook followers to pray for Kiptyn.
"Kiptyn is in the hospital with a neck injury," she told her followers. "Thoughts and prayers are more than appreciated!" She later updated with, "Kip is off to surgery & we would love all your prayers."
Again, there has been no word on what happened to cause the neck injury; however, it is rumored to be a surfing-related accident. Kiptyn posted a photo from a beach in Encinitas, California (near San Diego) early Thursday morning and is known to be a dedicated surfer.
This is such scary news! The Ashley is crossing her fingers that he will be OK.  Kiptyn and Tenley seem like the most genuinely nice people that have ever appeared on any of the 'Bachelor' shows.
The Ashley will update you guys if she hears more. Until then, think positive thoughts!
Update: Tenley updated fans this afternoon, telling them that Kiptyn is now out of ICU and doing better. Still no word on what actually happened to cause his injury.
(Photos: Facebook)