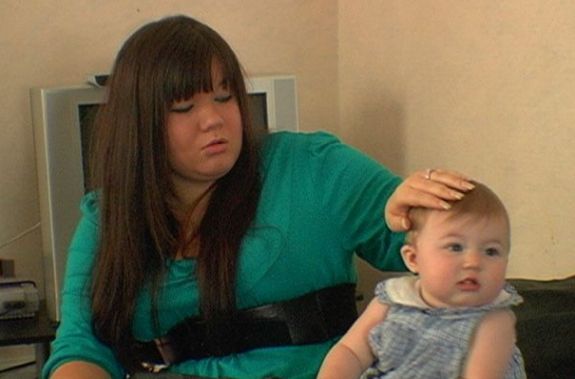 It will be 2017 before troubled Teen Mom star Amber Portwood steps back out into the free world. An Indiana judge sentenced her to five years in jail this morning, despite the fact that her lawyer asked him to have leniency on the MTV star. According to TMZ, the judge told the lawyer and Amber that he had no choice but to enforce Amber's original five-year sentence.
In regards to Amber's daughter, Leah, she will continue to live with her father, Gary Shirley. (He got full custody back in 2011.) Leah will be nearly nine years old by the time her mother gets out of prison if Amber serves her full sentence.
Those of you who have been following Amber's long-winded legal saga know that Amber quit her court-ordered drug rehab program in May and asked the judge to send her back to jail. She told the judge that she will always be a "bad girl" and was unable to kick her addiction to a drug called Suboxone.
Despite the fact that he didn't reduce her five-year sentence, the judge did throw Amber a bone during sentencing. In addition to allowing for time served, the judge also promised to refer Amber to the Indiana Department of Corrections therapeutic community program, a drug addiction treatment program that she can pursue while in jail. (In case you care, Amber measured 5'3, 138 lbs. when she entered the jail, according to the jail's housed inmates list.)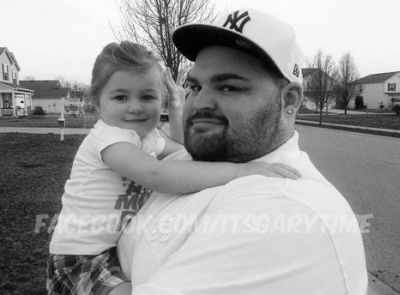 Unfortunately, little Leah won't be seeing much of her mother. Amber's been given only one half-hour a week of visitation time (from 6:20-6:50 p.m. every Saturday). Luckily, children are allowed to visit offenders in the jail Amber is being housed in. She will only be allowed four visitors a week, though, none of which will be able to actually touch her.
"Visitors are separated from the inmates by a glass and metal partition and communicate via phone," reads the jail's website.
Despite the turmoil little Leah has seen in her three-and-a-half years, she is doing great, according to her father, who tweeted the following message earlier this week.
"Leah and I. Living it up here we got each others backs."
(Bottom Photo: Facebook.com/ItsGaryTime)