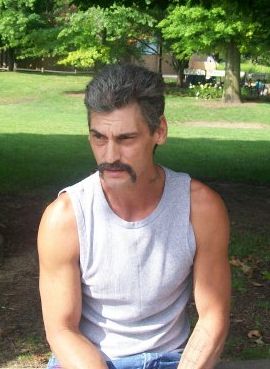 This week on Teen Mom, viewers got to watch as Tyler's mulleted father (and The Ashley's white trash hero) Butch Baltierra was released from jail and moved in with his son and stepdaughter, Catelynn Lowell. As per usual when dealing with Butch, hi-jinks ensued that ended up making his son quite angry.
However, as we all know, the time between when a scene for 'Teen Mom' is filmed and when it actually airs is ridiculously long. The scenes you are watching right now were filmed sometime in late spring/early summer 2011, which means that ol' Butchie has had nearly a year to get in trouble (again) with the law.
Has Butch been able to stay out of the slammer since he was released last year?
Um, no. Butch is currently incarcerated. Again.
Butch is serving a two-year sentence at the Central Michigan Correctional Facility, where he's rated a Level 1 prisoner. (Good job, Butch! You're finally #1 at something, other than trying to mess up your kids' lives!) From what I can gather, he got thrown back in jail for violating his parole, most likely because of (or partly because of) this little domestic violence incident back in 2011.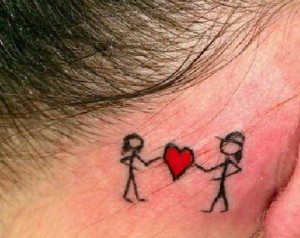 The prison is located nearly 2.5 hours away from where Butch's wife, April Baltierra, lives. Despite this, she makes the long drive nearly every Sunday to see her man!
At left is the tattoo April got earlier this year to represent the love she has for Butch. (And, yes, even the tattooed Butch has a mullet. I'm swooning!)
Butch celebrated his 50th birthday two days ago. I hope his cellmates pooled their money and bought Butch a new mullet comb at the prison commissary!