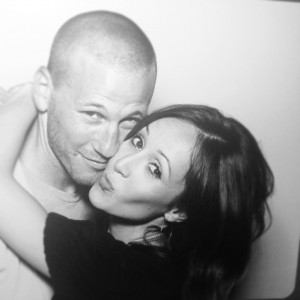 The last few months have been hard on fans of The Bachelor franchise. We've witnessed the split of nearly every couple that became engaged on the show–first Ben and Courtney, then Emily and Jef, and most recently, Tony and Blakeley of Bachelor Pad fame.
However, one couple from the franchise is still holding on. In fact, former Bachelorette Ashley Hebert and her fiance, JP Rosenbaum are not only still together, but they've announced that they will wed–on TV, naturally– in December!
The Ashley got a sneak peek at the couple's bridal registry! The couple's registry on MyRegistry.com includes a plethora of traditional wedding gifts– cake stands, crab crackers, serving platters, as well as numerous charity contribution opportunities for those chic guests that would rather donate money in honor of the couple than wrap up a set of measuring spoons or something.
The couple has set up donation opportunities for a few of their favorite charities, including Alex's Lemonade Stand, Save the Children, Surgeons Overseas and Action Against Hunger. (The Ashley thinks this is pretty cool of them!)
She also likes the fact that the couple didn't ask for ridiculously outlandish gifts, like a $300 garlic press or something. People that do that need a frying pan to the face.
To check out the couple's entire wedding registry, click here!
Ashley and JP, you're our last hope. We're all counting on you to make it down the aisle. Try not to get caught sexting anyone between now and December.