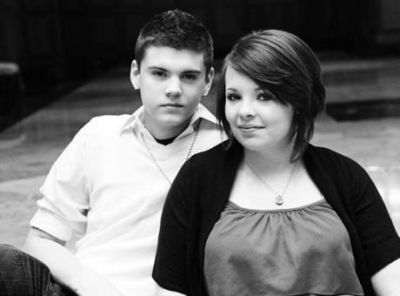 The Ashley will admit that she's never watched VH-1's Couples Therapy. Although this cesspool of crappy TV is right up her alley, The Ashley has never made time for it in her TV-watching schedule. However, the additions of Teen Mom stars Catelynn Lowell and Tyler Baltierra to the new cast now makes it necessary viewing for The Ashley.
Anyway, the trailer for Season 3 has just been released and it appears that the show will focus heavily on Tyler's hesitation to marry Catelynn in July.
"I don't know if I'm ready to be married," he says at one point.
While the show appears to have helped the couple immensely, The Ashley's sources are telling her that, while Catelynn and Tyler are very much still together, they have, indeed, postponed their wedding! (This is what I've been told by numerous sources.)
Other things we can expect to see on 'Couples Therapy' this season:
* A minor house fire that happened during filming
*Flava Flav's girlfriend being rushed to the hospital after she collapsed from an alleged drug overdose and/or exhaustion on the set.
* Joe Francis and his girlfriend, Abbey, fighting about whether or not she has an eating disorder (and whether or not he is a douche…the answer to that last question is 'yes,' by the way!)
While The Ashley does like Catelynn and Tyler (even though Cate essentially called my book a bunch of lies…which we proved isn't true at all) she would have much rather watched Cate's MTV co-star, Farrah Abraham fight it out on the show with her imaginary boyfriend like Farrah tried to do.
Will you be tuning in to watch Catelynn and Tyler on 'Couples Therapy?' The new season starts on June 12!