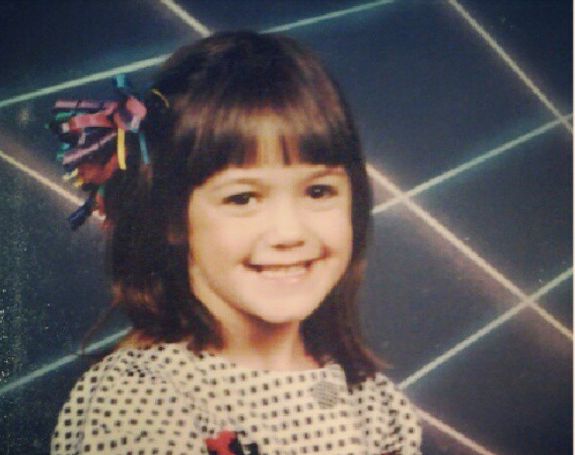 Even before she was on reality TV, this little girl had a flare for fashion (check out that super-cool sidebow—The Ashley totally had a whole drawerful of those!) Although she says she had a rough upbringing, she looks pretty happy in this photo. (I mean, who wouldn't be?! If you were lucky enough to get to take a picture in front of the signature 1990's "laser beam" background, life was good!)
These days, this little girl has her very own TV show and will soon be on the cover of all the tabloid magazines. She has ditched the polka dot frock but still wears a nice assortment of fancy dresses on the regular.
Can you guess who this little girl grew up to be?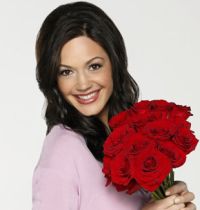 It's Bachelorette star Desiree Hartsock! As the current 'Bachelorette,' Des gets to don ball gowns, jet off to exotic places in private jets (and, of course, helicopters!) and live the good life while trying to find true love. Last Monday we watched as Desiree met all of the goons competing for her heart.
Will she find her soul mate? Will she leave broken-hearted (again)? Will she bust out that multi-colored bow again and give it another day in the sun? We'll have to keep watching to find out!