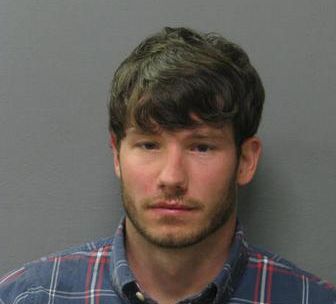 I wonder what smug ol' Dr. Jenn Burmann would have to say about this!
Couples Therapy cast member Dustin Zito was picked up this weekend by Louisiana police on charges of resisting arrest and sexual battery! Dustin, who most people know as "that guy from Real World: Las Vegas that used to do gay p0rn," was apparently out with pals at the Employees of the City Bar in Lafayette (sounds swanky) when things got a bit out of control.
According to the Parish's legal records, Dustin was also charged with Disturbing the Peace. He was bonded out of jail after forking over $26,000 in bail money.
According to the local news affiliate, KETK, cops arrived at the bar to clear it out after closing time when a female patron approached an officer and let them know that ol' Dusty had "touched her inappropriately" under her skirt when she bent down at the cigarette machine. (See– your mama always told you not to smoke!)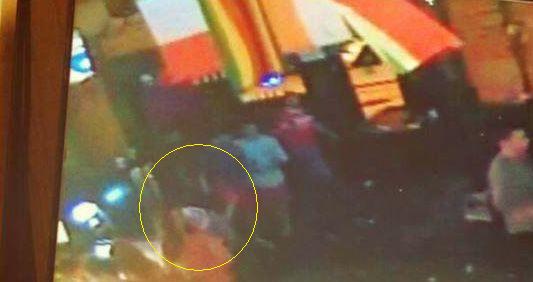 Dustin, who's in a relationship with fellow 'Real World' cast member Heather Marter, has admitted to the act. In fact, he even posted a photo of it on his Twitter. The pic shows Dustin (in red shorts) playing grab-ass with the girl. Dustin allegedly even told the officer he did it and that the girl "should be thankful that he reached up her dress since he is a TV star and several girls wish for that to happen to them."
According to the arrest report, Dustin got hostile when the police tried to get him to leave the bar.:
According to the Milazzo, Zito gripped the bottle tighter as he attempted to grab it and refused to put it down. Officers then began to physically escort the subject towards the exit at which time he stated to the officer "F*ck it! Let's Fight" and began to physically resist by pulling away from the officer."
They had to bust out a can of whoop ass to subdue Dusty, apparently.
Hard empty hand strikes and O.C. spray was deployed to subdue him according to Milzzao's report. Milzzao says that Zito was very intoxicated due to his poor balance, slurred speech and odor of alcohol on his breath. When Milazzo inquired how much Zito had to drink, he reportedly responded with "plenty."
Dustin's girlfriend, Heather, has stayed mum on her Twitter account about the incident. Dustin is currently awaiting a court date for his crimes.
To read The Ashley's recap of a past 'Couples Therapy' episode, click here. (It's probably the only one I'll do because that show is a complete snoozefest. And I can't stand all the bad eyebrows!)
(Photo: Lafayette Parish PD)