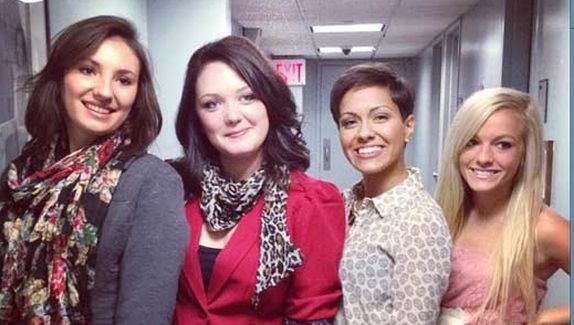 Have we seen the last of the Teen Mom 3 cast? According to several of the show's cast members, the answer might be yes!
The final reunion special episode of the show aired this week. (Yes, The Ashley plans to recap the crap out of that episode, by the way. You know she's not going to miss out on writing about someone whipping off their high heels to hit their daughter's ex with them!)
While the hi-jinks of Briana DeJesus, Mackenzie Douthit, Katie Yeager and Alex Sekella have garnered the network decent ratings, The Ashley can exclusively reveal that the show's fate is currently hanging in the balance!
Despite rumors that the cast is currently filming a second season, The Ashley's 'Teen Mom 3' sources tell her that no decision has been made by the network—or the cast—as to whether or not they want to continue with the show.
"I don't think anyone wants to," one of the show's cast members  told The Ashley. "But it still isn't confirmed."
According to another one of the show's stars, the way the show was edited has made some of the cast think twice about signing on for season two.
"We still haven't decided," the second cast member told The Ashley. "Unless sh*t changes, we might not."
While there is certainly plenty of upcoming events in the cast's lives that will make for great television (for instance, Mackenzie is due to give birth to her second child in February), the show never really seemed to pick up the fanbase that the original Teen Mom and its follow-up, Teen Mom 2, had, in The Ashley's opinion.
During the reunion special, Roxanne DeJesus, mother of Briana, hinted on Twitter that her MTV days might be numbered.
I can't wait for the reunion to be over. I just want to move past this BS… And start the next chapter of our lives.

— Roxanne Dejesus (@Roxy991Roxy) November 18, 2013
The network did not respond to The Ashley's request for comment on the second season. The Ashley will keep y'all posted when she hears more about the fate of the show! In the meantime, we have another season of 'Teen Mom 2' (Welcome back, Babs!) and 16 and Pregnant to look forward to!
(Photo: MTV)