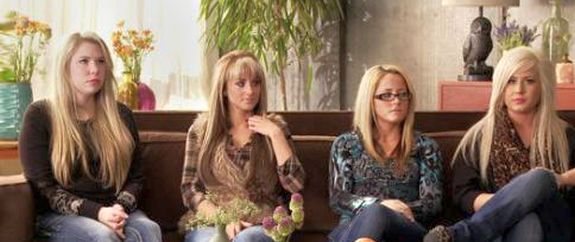 Last week, we said goodbye to the girls of Teen Mom 3 after an explosive reunion special. While it has not been decided if the show will be picked up for a second season, we do know that its older "sister," Teen Mom 2 is returning for a fifth season. (MTV has yet to even confirm that there will be another season of the show, but, as we all know from following the gals on their social media accounts, it's happening!)
The Ashley can exclusively reveal that we will be seeing Jenelle Evans, Kail Lowry, Chelsea Houska and Leah Calvert back on our televisions a lot sooner than you think!
According to two sources close to the show's production, the fifth season of 'Teen Mom 2' will air on or around January 20, 2014!
The Ashley is pleased to report that, for the first time in the franchise's history, the episodes will not be over a year old by the time they air! One of The Ashley's sources tells her that the cast was supposed to be done with filming for the season, the producers decided to continue to film so that a few key events could be included in the season. (The Ashley will provide more details on those "events" later this week so stay tuned! They're pretty juicy!)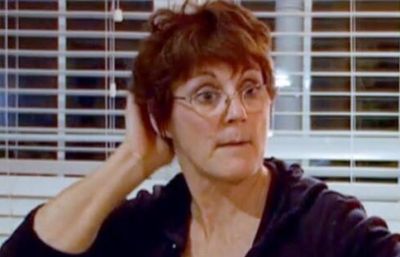 That being said, the fate of 'Teen Mom 2'  is still up in the air, however multiple people close to the show's production tell The Ashley that a sixth season is highly unlikely, despite the fact that several of the show's "higher-ups" want it to continue. (This makes sense because Juh-nelle and her antics are ratings gold!)
The Ashley is counting the days until Barbara Evans and her "bitch of a daughta" are back on her television screen! However, it's important to remember that things (especially air dates) can change at any time, but right now, this is the air date the network is shooting for!
Are you excited to watch the fifth season of 'Teen Mom 2?"
(Photos: MTV)