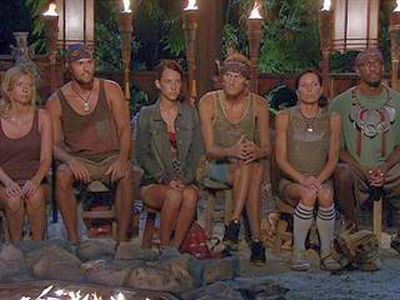 No doubt about it, last night's episode of Survivor was by far one of the best that The Ashley has seen in years. In a shocking turn of events, Ciera Eastin decided to flip on her alliance after Hayden Moss finally made her realize that she was at the bottom of her alliance's totem pole. Because of her flip, the voting became deadlocked, causing a shocked Jeff Probst to bust out the ol' rock bag for the first time in twelve years!
Tyson, Ciera and Katie all agreed to draw rocks to decide who would be shipped off to Redemption Island. It's only the second time in the show's 28 seasons they've had to resort to the tie-breaker.
"We've had a handful of tribals in the past where there was a brief discussion about drawing rocks but I never believed it was going to happen," Jeff told Entertainment Weekly. "To work that hard and then leave it up to fate is so risky. The 'rock draw' literally had a million dollars attached to it – the question is… for who?"
The episode was completely crazy! The Ashley breaks down the "rocky" episode (bad pun, I know) right here!