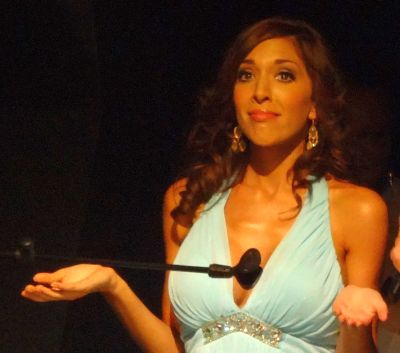 Poor Farrah Abraham. She just can't seem to figure out why she's still single. After all, she's a "dream of a woman"–if she does say so herself. (And she does, all the time!)
TMZ caught up with Farrah, who is currently in New York filming some (most likely God-awful) show for Comedy Central. (Farrah announced that she was filming a comedy show in a recent Keek video; however, The Ashley reminds y'all to take whatever she says with a grain of salt because, she is, in fact, somewhat delusional.)
Anyway, the folks over at TMZ were getting a good laugh at Farrah for going on the upcoming season of Couple's Therapy on her own. Of course in the video she claims that she was "very upset" about that and that she was dating someone but doesn't "know what happened." (Um, your fake relationship blew up in your face when you tried to use the guy for publicity.)
"She was asking all the ex-boyfriends and they wouldn't do it? " one of the TMZ reporters asked. (Um– that's actually exactly what happened, buddy!)
Anyway, Farrah says that she's such a perfect specimen of womanhood that she has no clue why she's still single.
"I'm, like, the dream of a woman," Farrah said. "I don't know why I'm not in a relationship."
Allow The Ashley to assist you in solving this mystery, Farrah. Perhaps it's because you did this? Or said this? Or acted like this?
Just a thought!